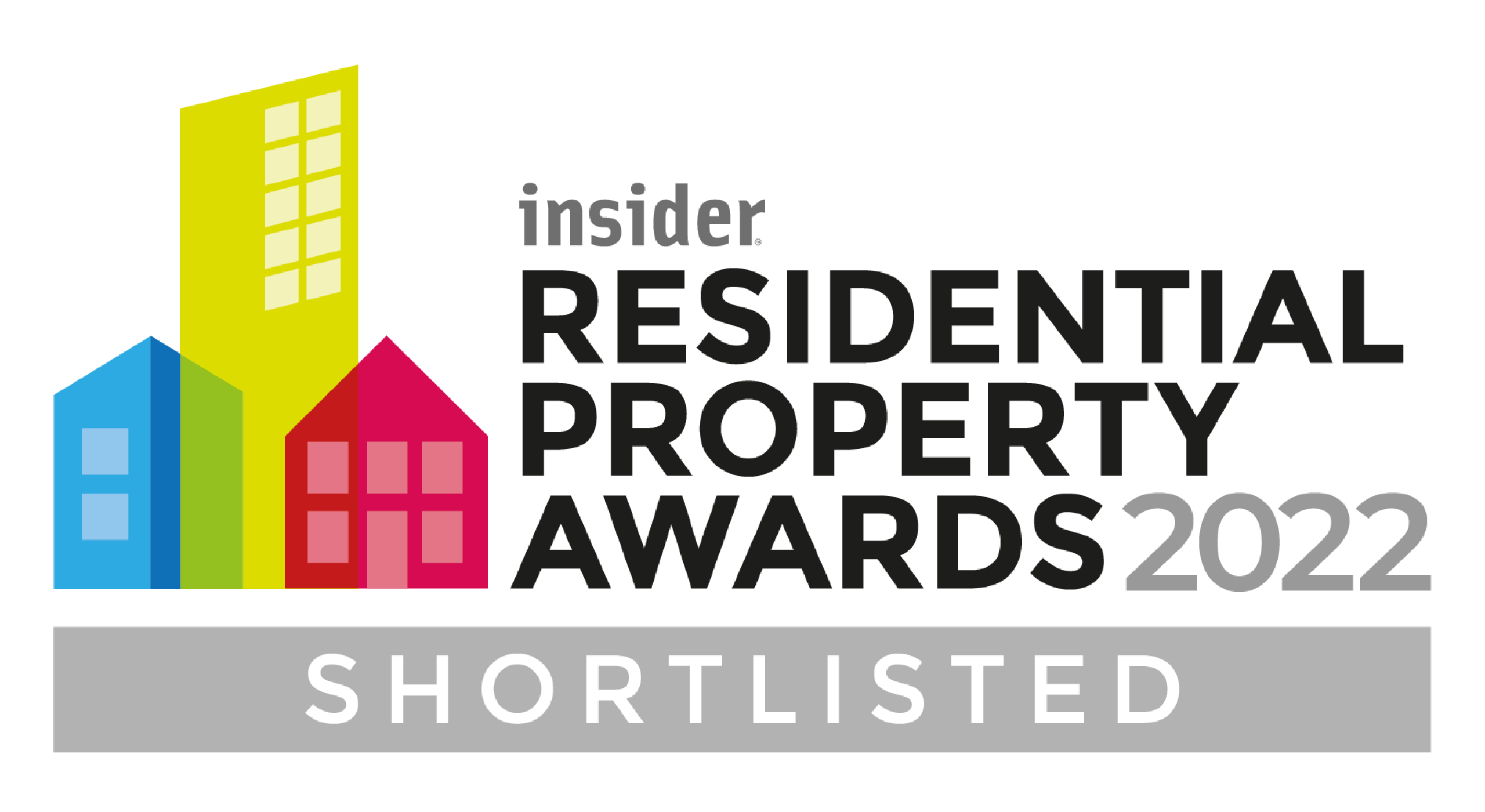 Midlands Residential Property Awards shortlists HSSP for 3 awards
HSSP Architects are delighted to hear that they have been shortlisted for 3 awards by the Midlands Residential Property Awards. These regional awards showcase the best projects and developers from the past 12 months, with the gala event on 23 June 2022 promised to be the biggest celebration of the sector yet.
HSSP's innovative designs and creative solutions are bespoke to each project and it is testament to the quality of their work that they have been recognised by these prestigious awards for their projects and for their successful practice.
The Gate, Waterside Village, Loughborough, is a finalist for 'Apartment Development of the Year' and 'Placemaking Project of the Year' with developer Solus Homes.
Completion of phase two of Waterside Village, saw The Gate, a new build apartment complex, join its historic 'sister building' The Mill which dates from 1889. The Gate has been designed to harmonise with The Mill, yet have its own modern identity.
Waterside Village is a forward thinking gateway hub into Loughborough which has inspirationally transformed this end of the town. It has joined the waterside area and railway station with the town centre, whilst facilitating neighbouring business expansion. Hundreds of local jobs have been secured and new jobs have been created. The Gate has reenergised the area and been a catalyst for change; the benefits to the local community are immeasurable and are a huge boost to the local economy.
The feeling of the industrial look of yesteryear was replicated in this new build by including high ceilings, large windows, metal columns, and exposed internal red brick work and detailing, and to weave the identity of Waterside Village together as one. These have been complemented with stunning contemporary high end features; bespoke kitchens, high quality finishes and balconies that impeccably unite elements of the past with modern fundamentals.
HSSP Architects are a finalist for 'Architectural Practice of the Year'.
HSSP is a multi award winning successful professional practice that undertakes a variety of interesting and fascinating projects locally and nationwide. HSSP has expertise in many fields of architecture and has projects covering a wide spectrum of sectors; business and commercial, industrial, residential, new build, housing, care homes, healthcare, community, sports and leisure facilities, animal welfare, education, conservation, low carbon, religious buildings and retail.
We are passionate about what we do; we bring our experience and enthusiasm to all of our projects and work with our clients to realise their dreams and aspirations. All of our client solutions are always tailored to the client exactly and are bespoke based on their individual desires, needs and requirements.
The practice has developed significantly and grown organically since the roots were formed nearly 55 years ago. Our client relationships will always be tantamount to our success, which is widely recognised by the number of clients who return to us and recommend our services.
We are very much looking forward to hearing the announcement of the winners and wish all finalists the very best of luck.
By HSSP Architects