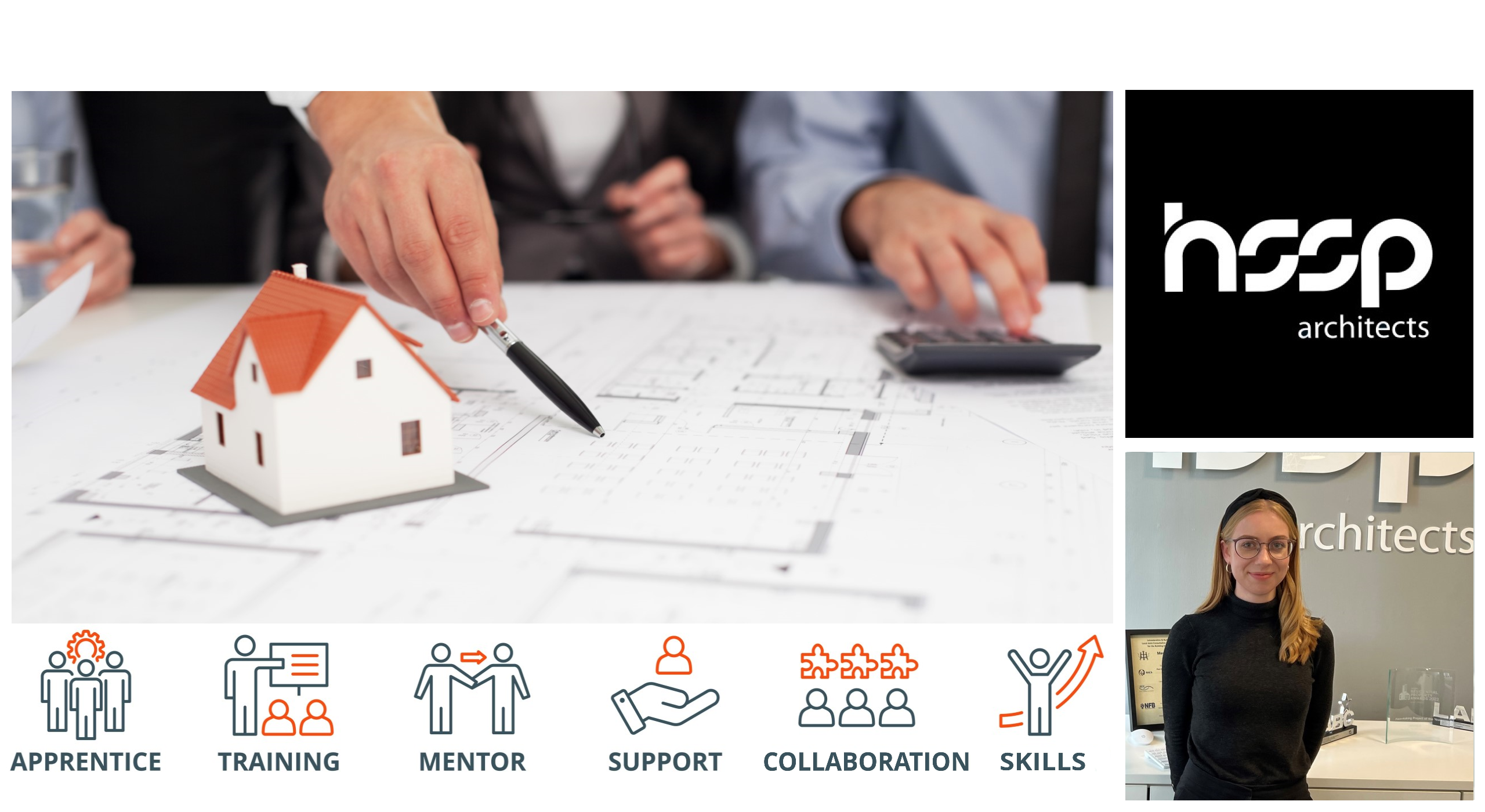 HSSP supports the next generation; Part 2 apprentice Katie Searle
HSSP Architects are proud advocates of supporting the next generation through their passage along the architectural career pathway, ranging from work experience all the way through to Part 3 qualification and transitioning to being a qualified architect.
For the last few years, we have had Part 1 year out students who have enjoyed, appreciated and fully benefited from working in our practice as we have from them being here.
One of our former Part 1 year out students is Katie who stayed for another year and in September 2022 transitioned to start the Level 7 Architectural Apprenticeship in conjunction with us, which will lead her to be a fully qualified architect in four years' time.
We spoke to Katie, to find out how it is going:
"I am enjoying it and the apprenticeship is definitely the right route for me. For anyone wanting to do the apprenticeship, it is a lot of work and you really have to want to do it as it is a balance of work with studying.
"I enjoy working so did not want to leave. I also enjoy learning and studying too, so the great thing is that I get to keep a job I love and get paid to study, so I get the best of both worlds."
Katie's recently completed assignment was a research essay on her chosen subject of 'How we can support staff wellbeing in the design of care homes'. She also had to do a 20 minute presentation on the subject. Her group project was in respect of retrofitting The Tower building on campus. All were marked and Katie received amazing results of which she should be very proud as we are.
Her next project is applying her research into a design that is a mixed use retrofit with a care home element, key worker housing and art therapy. She has come up with an exciting concept and we look forward to seeing her completed work in a few months' time.
By HSSP Architects