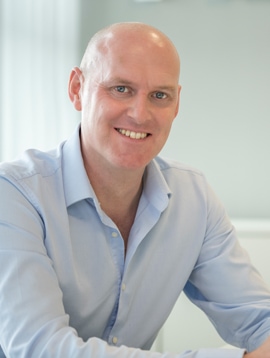 Robert Barnes
Associate and Architectural Technologist
BA(Hons) Int. Des., BA(Hons) Arch
Robert joined HSSP Architects in January 2019 with over a decades experience in architectural practice.
Following graduation from De Montfort University with a BA(Hons) in interior design, Robert has worked in the design industry since 2000. After a year spent travelling, Robert returned to the UK in 2007 to embark upon a career in architecture. Whilst working in practice, Robert studied at De Montfort University and graduated in 2013 with a BA(Hons) in Architecture.
Robert has worked in a variety of sectors including commercial, health, education, retail and housing and is involved in all stages of projects from conception to completion. Robert enjoys variety, a challenge and opportunities to further his education and experience.
Outside the office, Robert is a keen runner and regularly participates in 10k races and half-marathons and is most proud of completing the London Marathon. Aside from running, Robert also enjoys working on his classic car and spending time with his wife and young children.
Back to Team