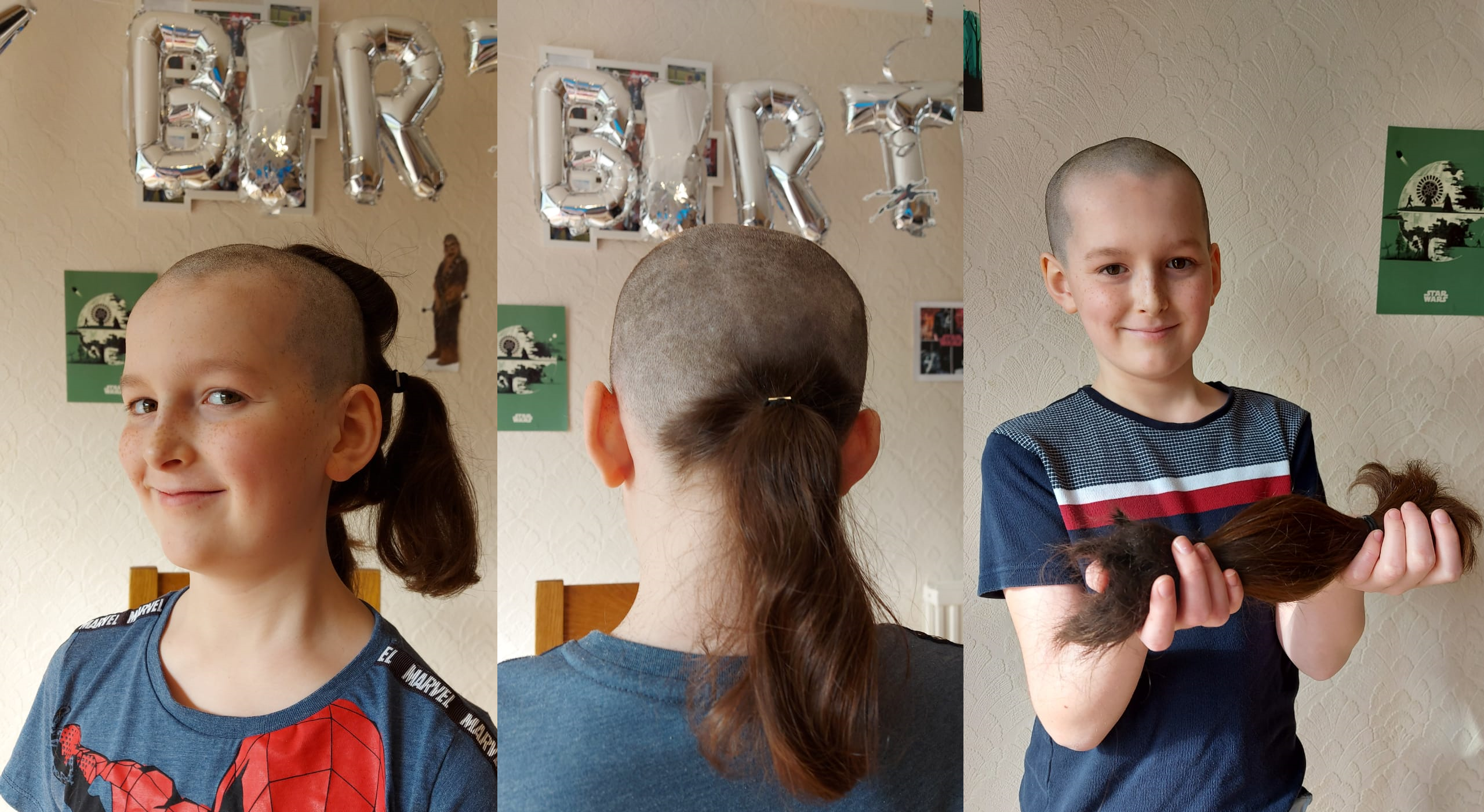 11 year old Isaac donates his beloved 10" hair to charity
What a truly inspirational and selfless young man Isaac is. He celebrated his 11th birthday with his family, and birthdays in the Barnes household are always amazing imaginative family orientated days that anyone would love to be part of.
Then bravely on his 'Birthday Boxing Day', having consumed his special cooked breakfast, he sat poised with his dad, Robert, who is one of our Architectural Technologists, ready for the big shave.
The hair cannot just be shaved and bagged, but has to be carefully tied in mini pony tails before cutting so it remains together. His dad set to work; with the first of the pony tails gone, they took a photo to show Isaac. They proceeded like this until the last one was gone and Isaac sported a shaved head.
Isaac's lovely 10 inch hair has been sent to The Little Princess Trust which was founded in 2006 and makes wigs for children and young people who have lost their hair. Hair loss is very traumatic as it can define people's personality and their very being, and his hair in the completed wig will make an immeasurable difference to someone's life.
Not content with just handing over his hair, Isaac decided he wanted to raise money for the charity too as it costs £500 to make each wig. So far, he has raised over £1,000 and still counting, which is a whopping amount to achieve. Well done Isaac.
He is delighted with what he has accomplished, and we are very proud of him as are all of his family and friends too. If you would like to read Isaac's story in his own words about why he wanted to do this and to donate too, please visit Isaac's fund raising page https://www.justgiving.com/fundraising/isaac-going-bald?utm_source=Sharethis&utm_medium=fundraising&utm_content=isaac-going-bald&utm_campaign=pfp-email&utm_term=b5edb6bc6f4f438bb8e27e72941bec69
By HSSP Architects