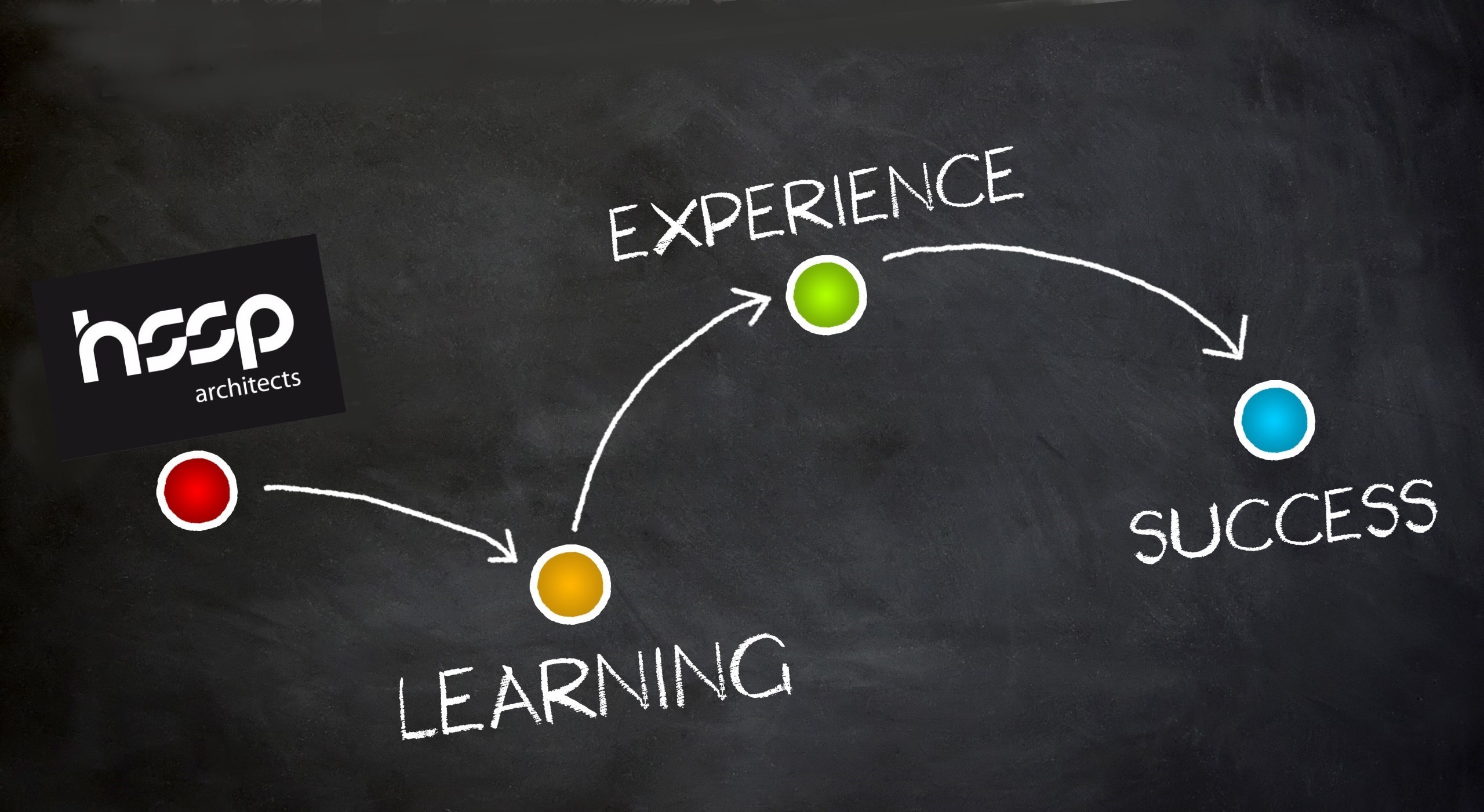 Looking for a year out placement at an award winning Architects?
HSSP Architects are an award winning practice that works in sectors across the architectural landscape.  We support and encourage the next generation through their architectural career pathway by facilitating year out placements for those at university and graduates. Our current placements are leaving us in the summer to pursue the next stages of their career and returning to studying, so we are looking for new placements for the 2022 academic year.
A HSSP placement is submerged in the world of our architectural practice and experiences lots of different functions and aspects of the role from drawings and 3D modelling, to presentations and collaborative team work, and attending client meetings and site meetings.
The feedback from our current and previous placements is that they enjoy being with us, enjoy the variety of work, and the different types of projects and sectors we cover which they get experience of. They also appreciate working across the various RIBA plan of work stages and that they are not doing the same thing every day.
They would recommend a placement with HSSP as they feel they are challenged sufficiently but not overly so to make it overwhelming. They highly regard the interactive style of the studio, with both listening to others and making short presentations to the team, as well as being able to go around the studio to talk to colleagues about their projects and that team members also ask about their work. The people are a large factor and they feel everyone is nice and friendly.
If you have a natural passion for architecture, with skill and flair for design, an understanding of the technical aspects and would like to spend your year out placement with a successful progressive and supportive practice, we would like to hear from you. Please note, you have to have a 'Right to work in the UK'. Please send your CV and Portfolio to our Finance & Business Manager r.harvey@hssparchitects.co.uk.
By HSSP Architects