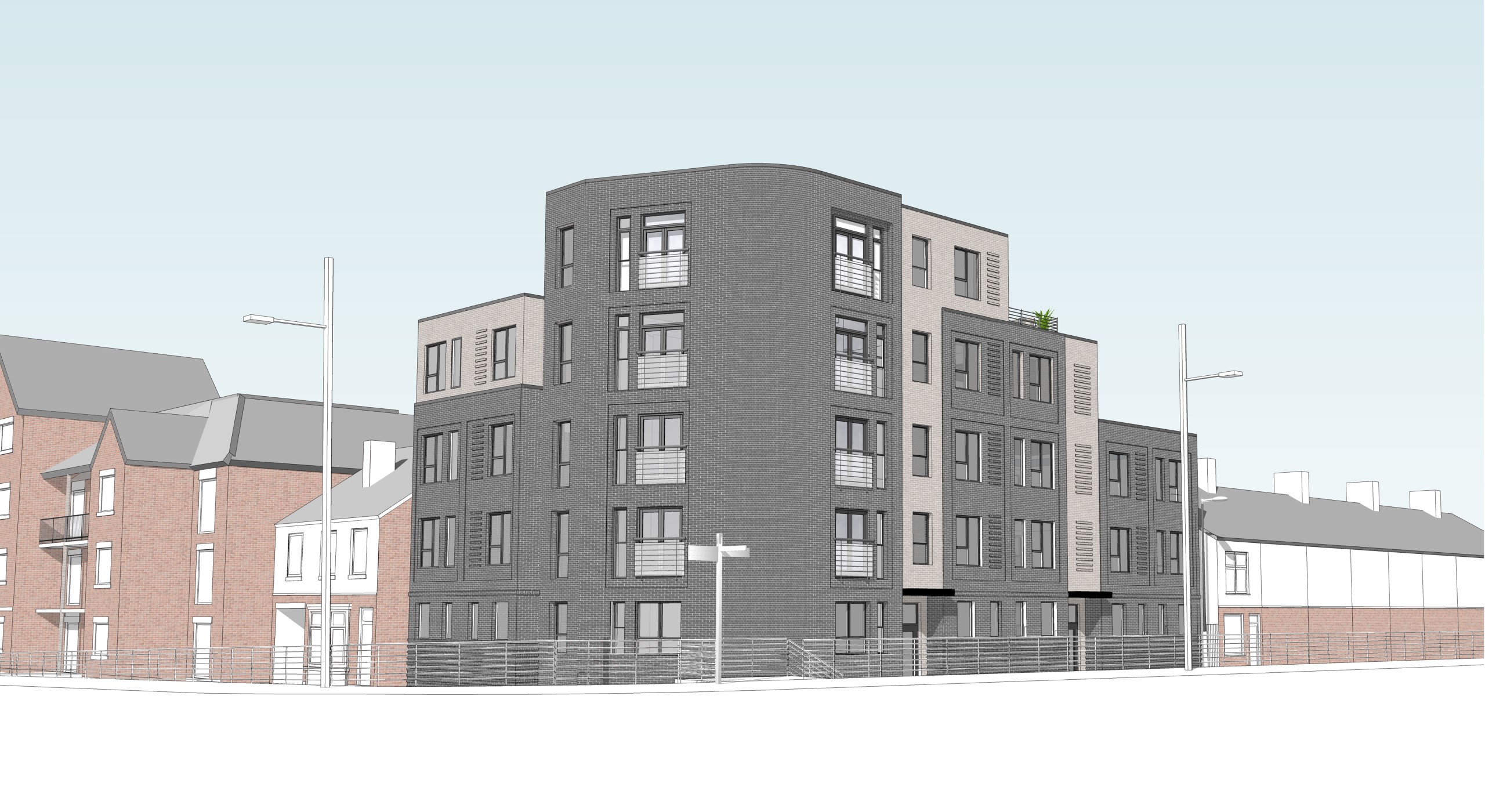 HSSP secures planning approval for transformational apartments
A site once at the core of a busy taxi office and workshops that fell into decline and dilapidation numerous years ago as a consequential victim of the regeneration of the immediate area, is set to be demolished and a new fit for purpose apartment complex will take its place.
An excessive spend would be required to bring the current building back to modern day standards which is simply not feasible, so our client approached HSSP Architects to gain our view as to the feasibility of regenerating the site.
Following pre-application talks at the initial stages about how this development aligns with Charnwood Borough Council's Masterplan to bring further improvement to the area, and ongoing discussions through the planning process, we are delighted that planning approval has been granted for this exciting new development.
The building is on a main arterial route from the railway station to the town centre, and on one of the most prominent corners in Loughborough. Nearly every person whether they walk or drive from the railway station sees this spot. Rather than glimpsing the current tired building, they will be seeing a majestic, visually attractive development that takes essences from the surrounding housing, yet will be cleverly interpreted into a contemporary design.
The apparent mass of the five storey building has been expertly reduced to the eye through the skilful use of traditional brick in contrasting dark and buff colours, complemented with brickwork recess panels, detailed header panels and proportioned high quality aluminium windows.
There will be 16 apartments in all, consisting of one and two bedrooms, whilst the luxury penthouse style apartment boasts a master en-suite, study and an outdoor roof terrace; perfect for relaxing on balmy evenings.
If you have a tired building or a site crying out for redevelopment, why not get in touch with us to talk through the feasibility of your options?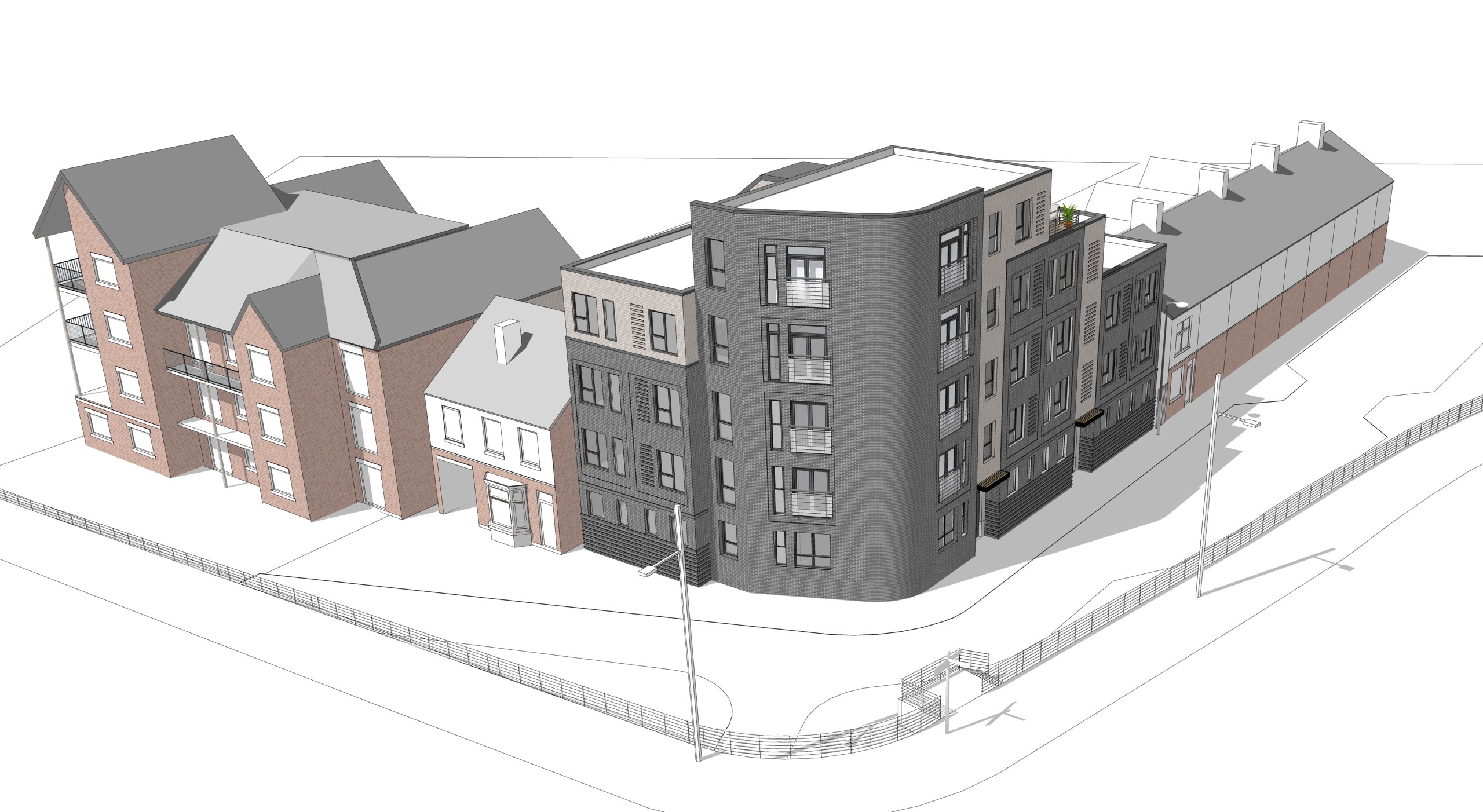 By HSSP Architects