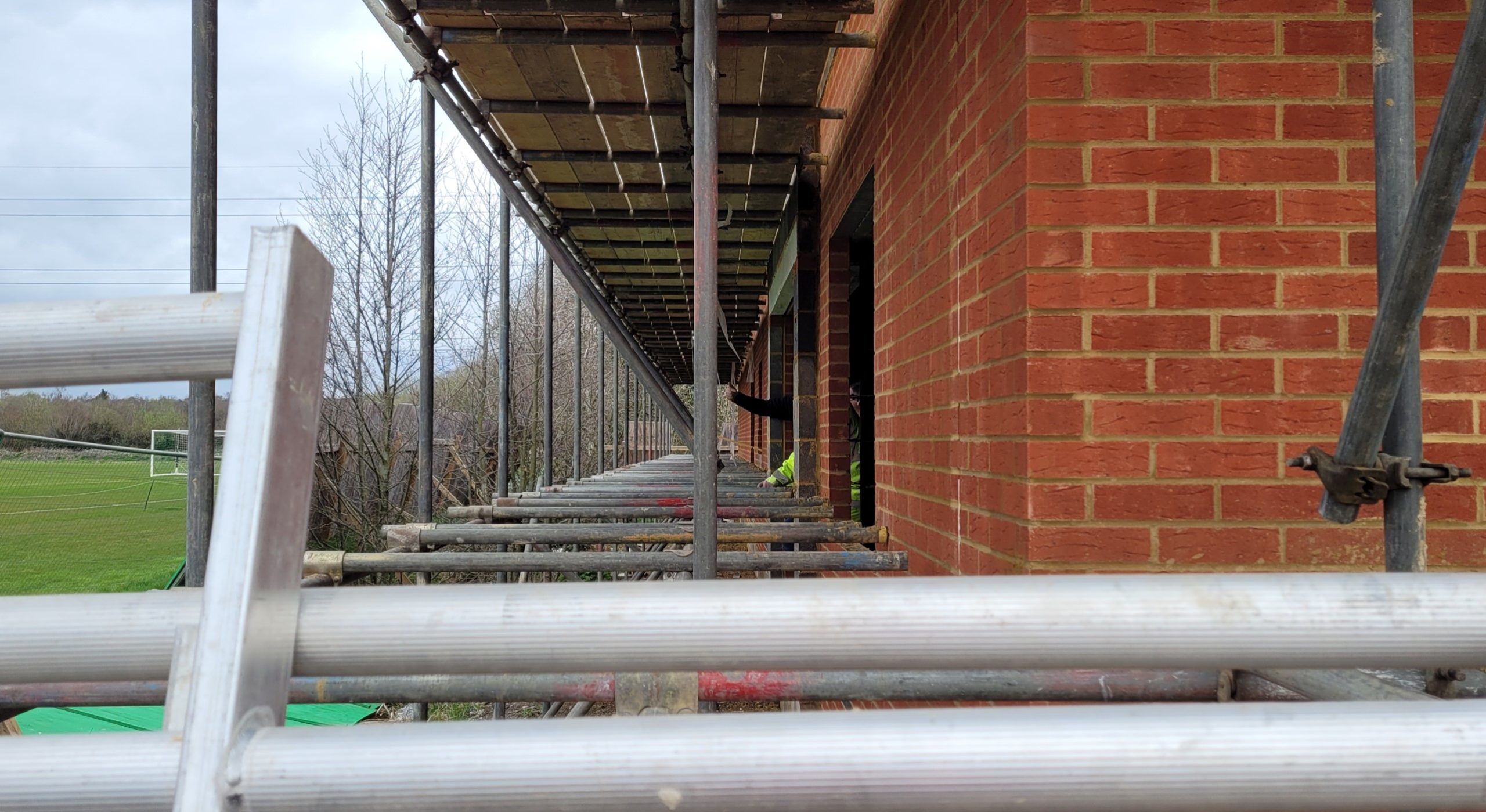 It's 'game on' for new HSSP designed sports pavilion
It's 'game on' for the progress of the new Community Sports and Wellness Centre at Yateley United Football Club designed by HSSP Architects.
Once a patch of land, the pavilion has arisen, and is becoming ever more recognisable as the works continue. First the ground works and foundations were dug and formed, then the walls were constructed, followed by the roof, and now the internal blockwork partitions are being built. Everyone can now get a feel for the size of the internal spaces and soon we will be able to see the form of the changing rooms, showers and social facilities, which includes a large events room and kitchen.
Each of our site inspections brings an exciting update of the building's evolution, with the knowledge that once complete, it will modernise the offering for the club itself, as well as further strengthening their support of the health and wellbeing of the local community and bring benefits to so many people.
We are very much looking forward to seeing the next stages of its advancement.
If you are on a committee that requires such a pavilion, or you have a sports project of your own that requires the insight of an architect, why not get in touch with us?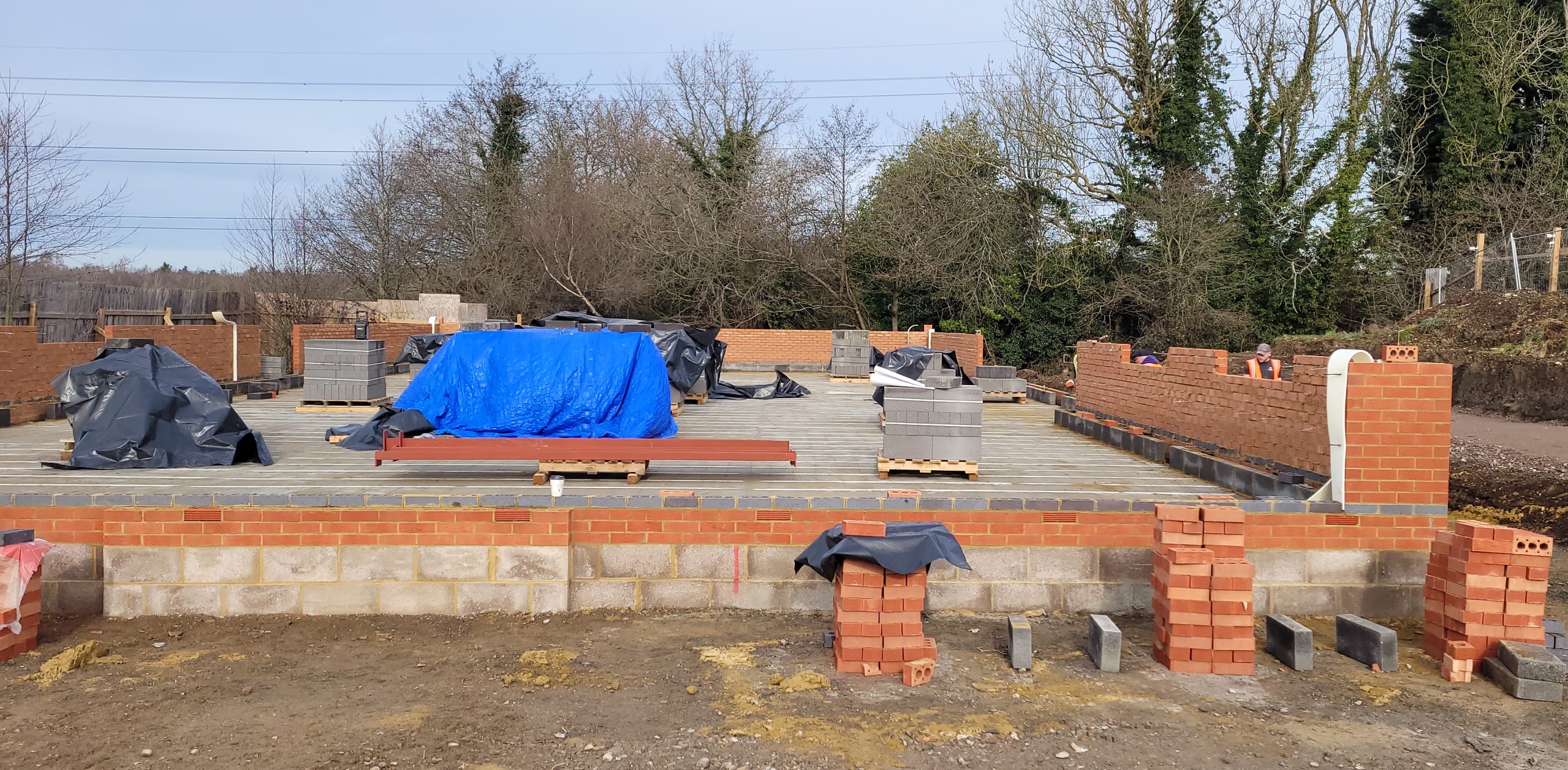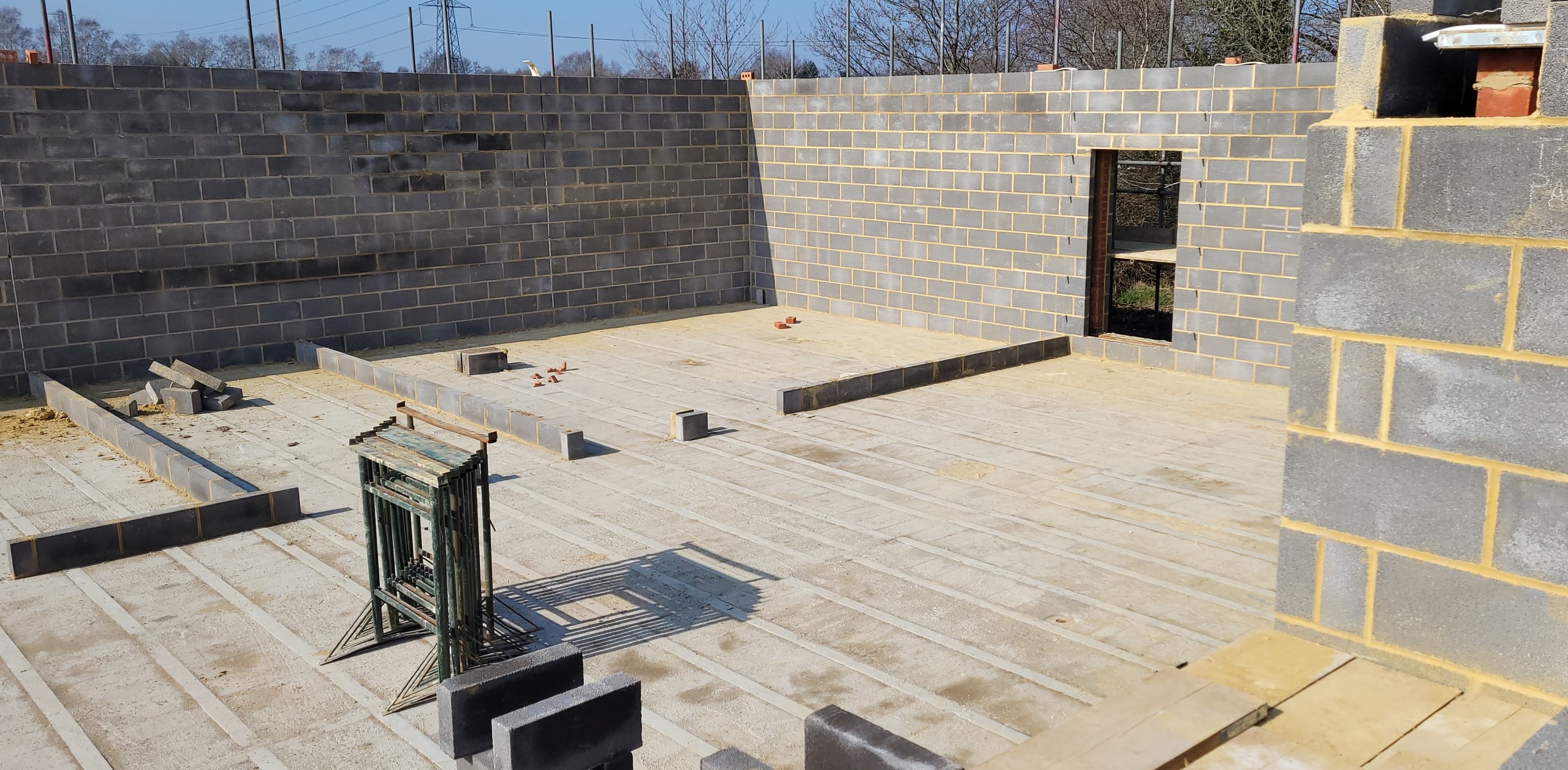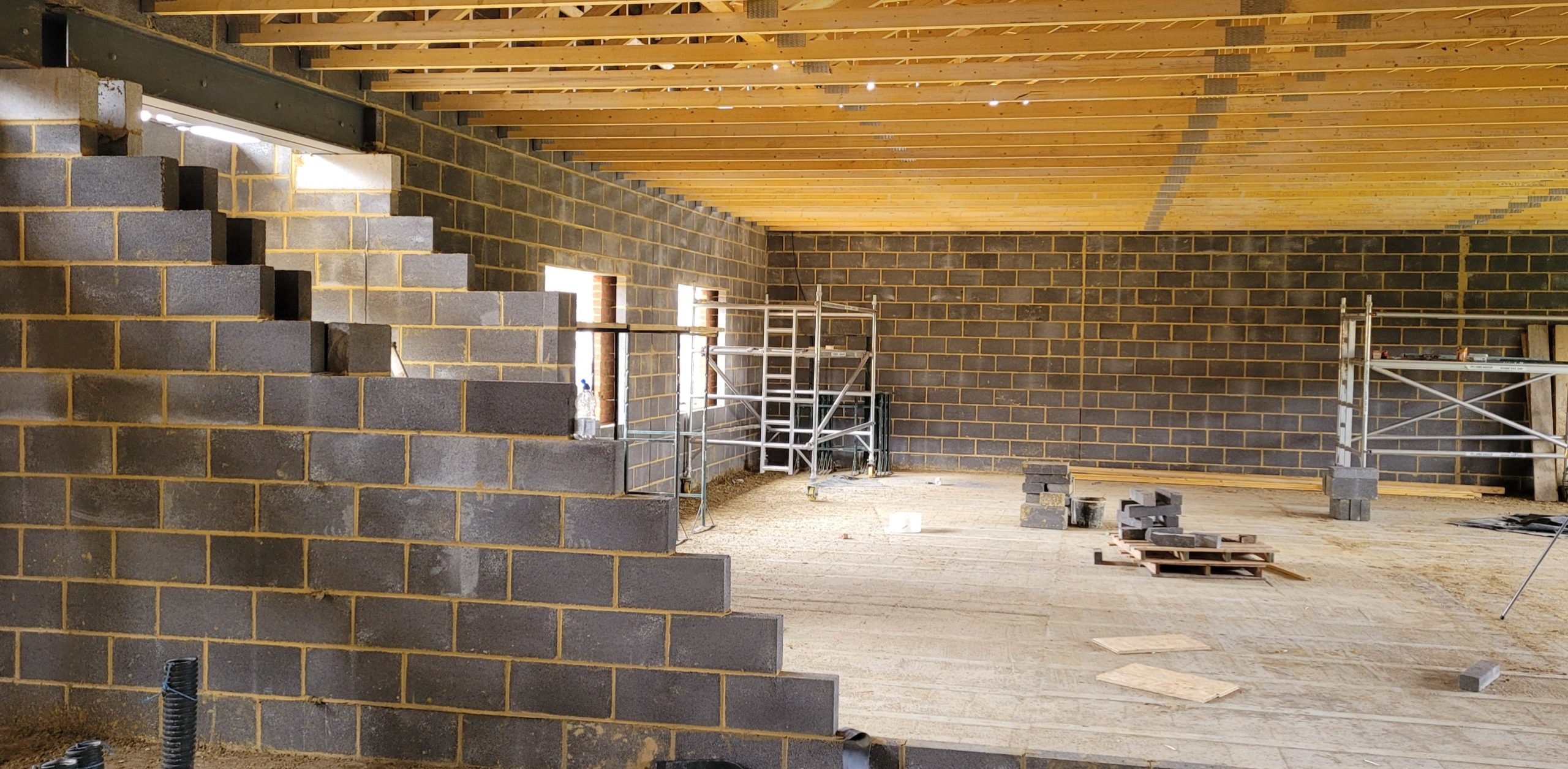 By HSSP Architects