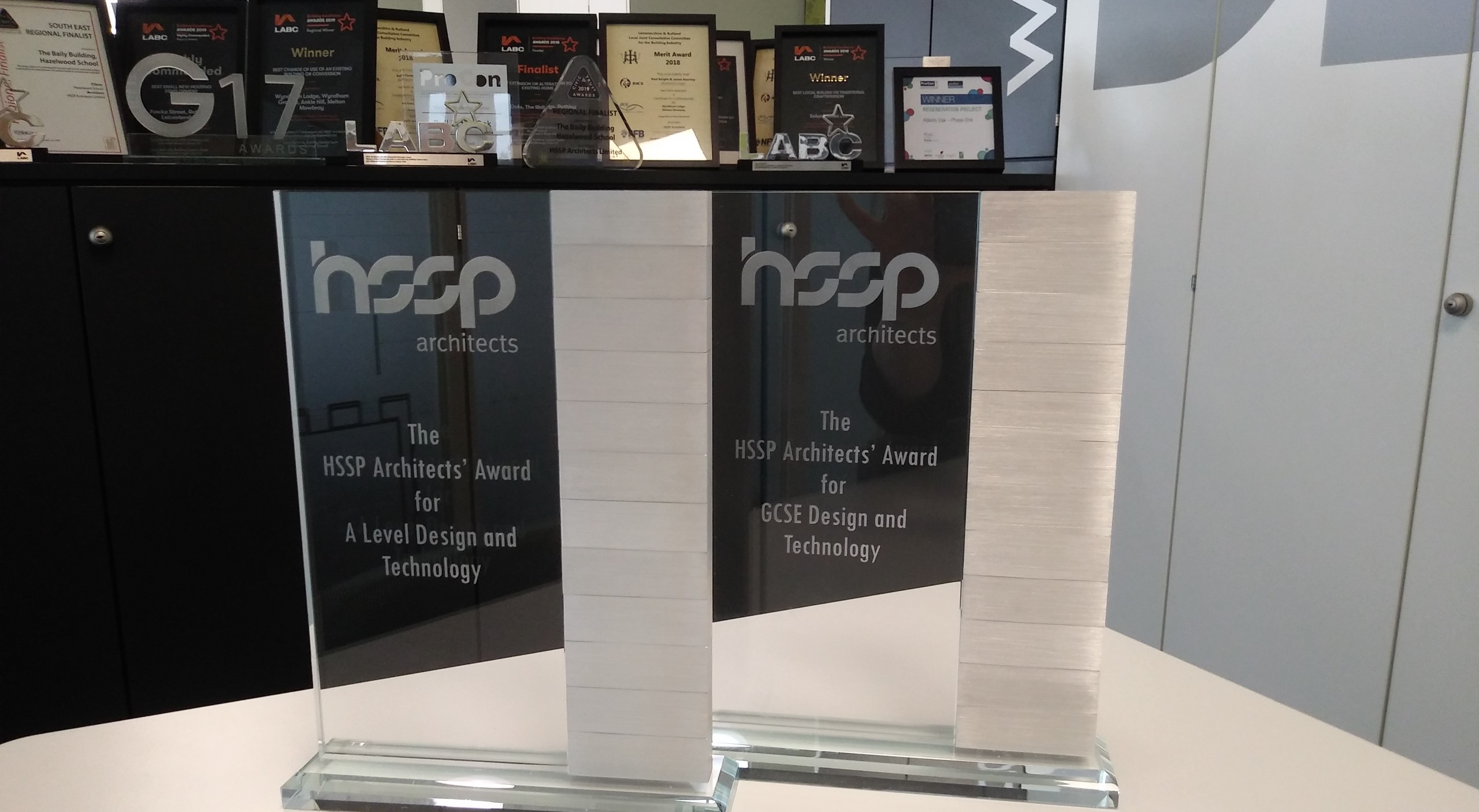 HSSP sponsors awards for the annual Ashby School Awards Evening
HSSP Architects were exceptionally proud to again be the sponsor of The HSSP Architects Awards for GCSE and A Level Design and Technology at this years' Ashby School annual Awards Evening.
The Awards Evening celebrates the very best achievements of students from GCSE and A Level years across the curriculum faculties, as well as giving recognition for non-academic accomplishments.
Ros from HSSP attended the evening, with parents, students, and teachers past and present in attendance too. Ros says "It was heartening to hear of the amazing achievements of all of the students and lovely to be a part of congratulating their attainments, which are not just singular occurrences, but recognise consistency over 2 or 4 years respectively, which is no mean feat."
The evening highlighted the stars of the school, which are clearly destined for great adventures in life, both academic and non-academic. The student singing in the musical interlude was wonderful and had everyone enraptured by their every note.
We wish congratulations to all of the winners and the nominees.
By HSSP Architects