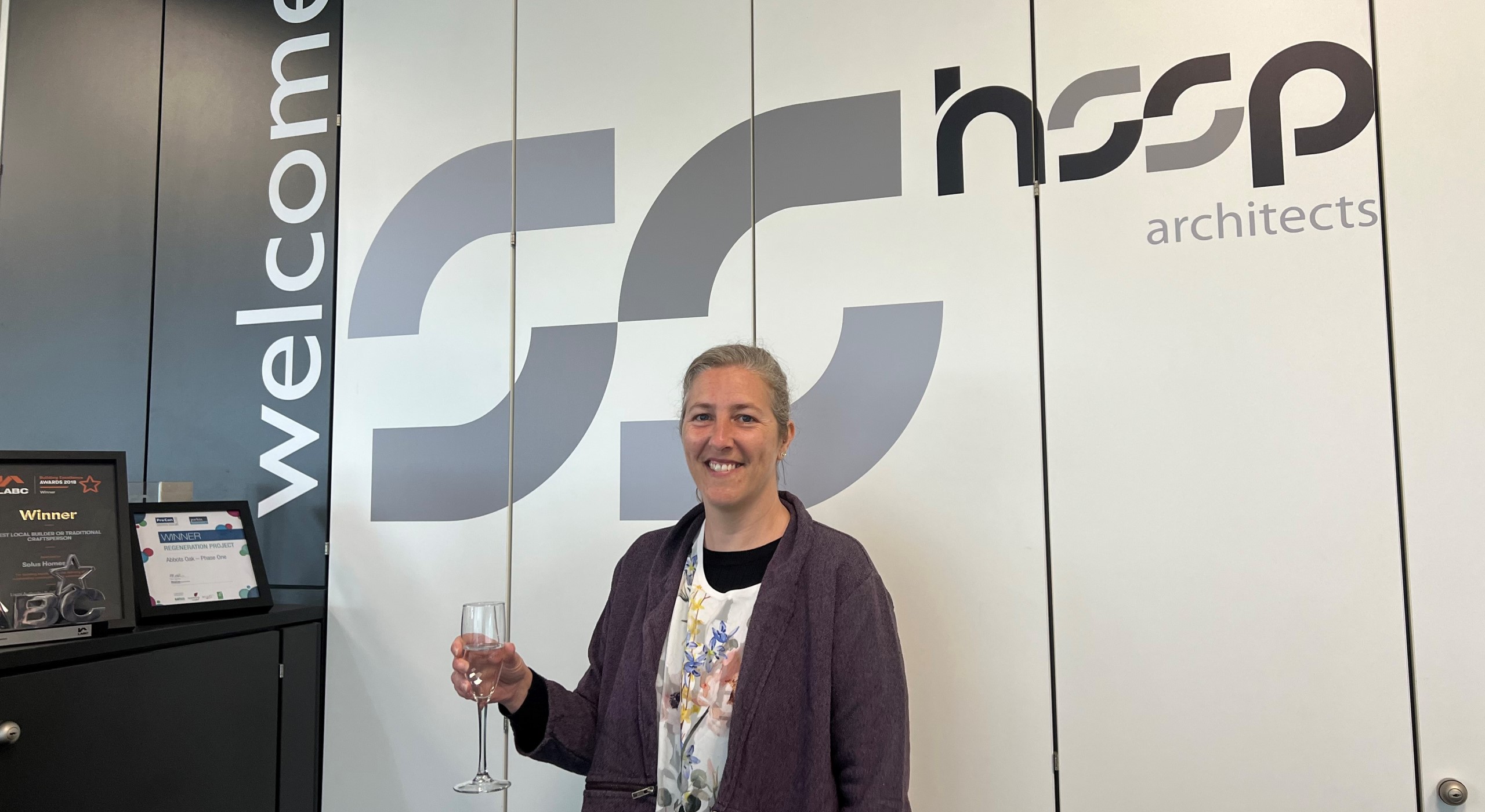 HSSP celebrates Samantha Griffiths' 10 years' service
Associate and Chartered Architect, Samantha Griffiths, celebrates 10 years' service with HSSP. A lot has happened over those years, yet it seems to have passed by very quickly! Samantha joined HSSP as an experienced Architectural Assistant having been in the industry since 1997. She went on to qualify as an Architect in 2014, and was promoted to an Associate several years ago.
Having benefitted from excellent mentors herself, she in turn invests a lot of time into helping and supporting the next generation of architects along their own life path. She is now one of HSSP's mentors, and really enjoys encouraging and guiding people to achieve their aspirations, as well as giving them a good knowledge base to grow from.
HSSP attend careers evenings and Samantha likes meeting students and their parents to have informative discussions with them. She gives insight into what being an architect is really like, as well as busting common myths over the training pathways into architecture.
Outside of work, the 10 years have flown by just as fast. Her then young daughter is completing her GCSE's and will soon be going on to A Levels! Where does the time go?
Samantha has a keen lifetime interest in horses and horse riding, and has exceptionally green fingers which perfect her gardening. She says it is 'luck' and she operates on the 'plant and pray' basis, but we are not convinced as everything flourishes under her guardianship. 'The Griffiths rhubarb' is renowned and several members of the team have a crown of their own from her and her mum's stock.
The team at HSSP joined to raise a glass of fizz and partake in a selection of scrumptious muffins to congratulate Samantha.

By HSSP Architects