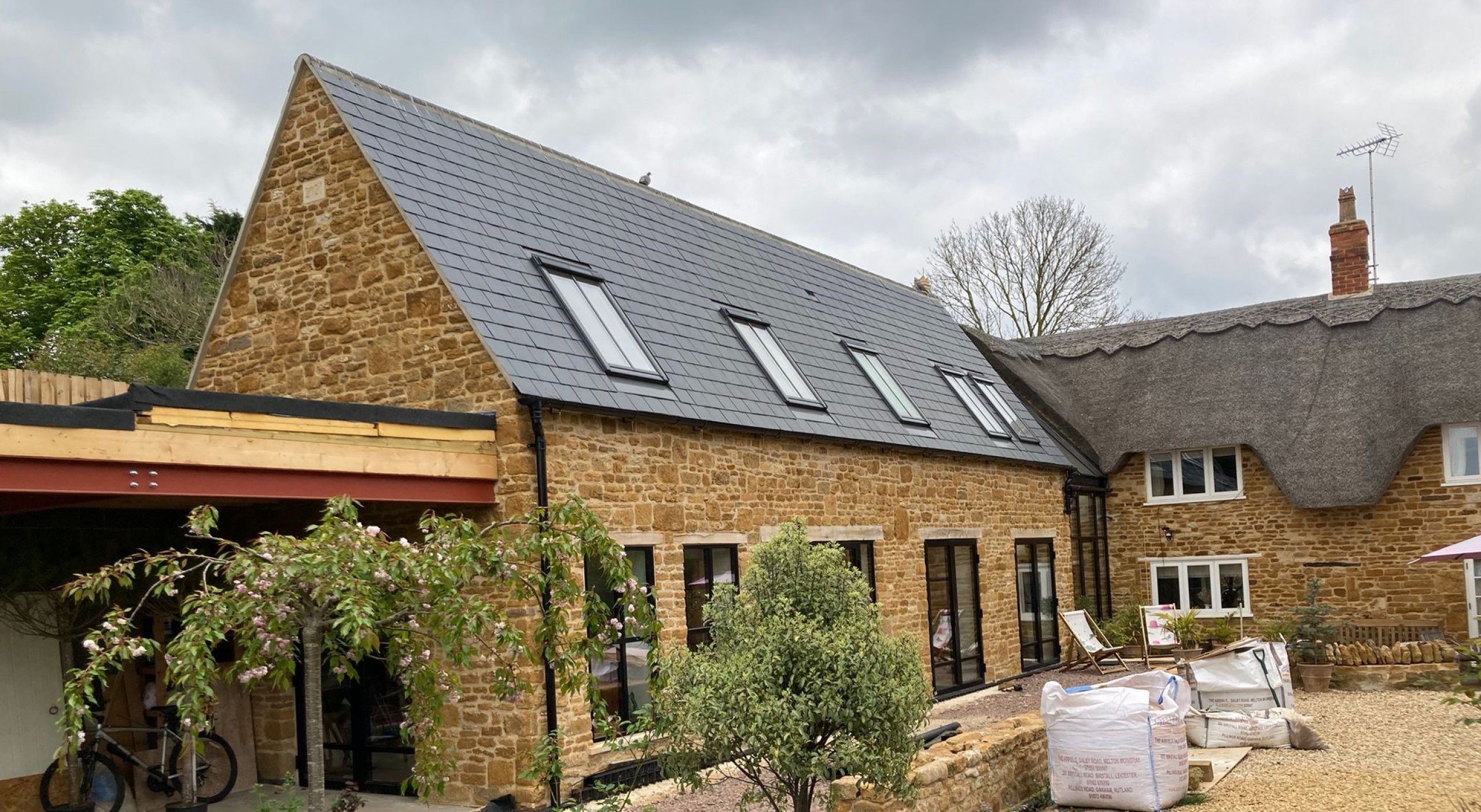 Beautiful cottage regenerated by sympathetic HSSP designs
Our client's dream was to live in a picturesque country cottage tucked away on a quiet lane. They found this property in 2015, and despite years of neglect and the work they faced, they knew this was the project for them. With the circa C17th / 18th thatched cottage being grade II listed, and in a conservation area, the planning process has naturally been lengthy.
The cottage and the barn at the rear were once separate buildings. On looking at them they appeared idyllic being constructed of ironstone and at one, with gorgeous plants draped over them, however when peeling back the layers, all was not what it seemed.
The two had been connected by a very out of keeping flat roof, with a round topped door that is also out of character with the square nature of the windows of the cottage itself. The barn also possessed a mixture of round topped and thin framed square windows, along with a corrugated iron roof.
Following discussions with the conservation officer, they agreed the barn ridge height could be raised, the windows and openings of the east wall could be altered, as could the roof.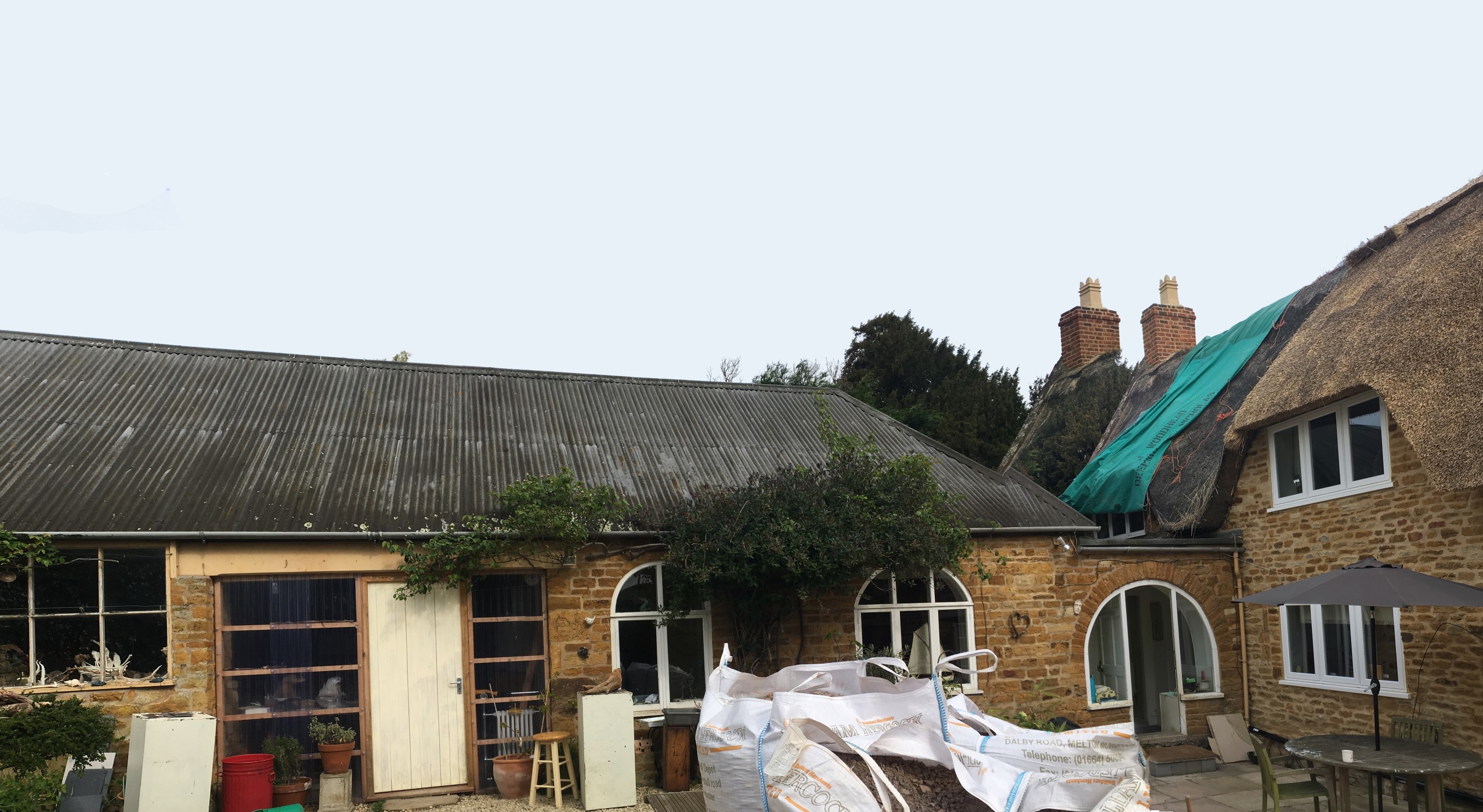 We are delighted to see the latest progress and to see the regeneration of the barn continues to be done with full appreciation of the history of the site. The new windows and bifold doors emulate the character of the windows of the cottage. A lovely new slate roof has been added which matches several buildings in the village, and a new glazed entrance hall connecting the cottage with the barn has been topped with slates to match the barn and seamlessly unite the two.
Internally part of the barn will be a double height space that hosts the kitchen and a living area, with a new master suite, dressing room and en-suite to the first floor. What was the kitchen in the cottage will become a utility area with a ground floor bathroom.
It is quite simply a labour of love that is creating a beautiful home. When the building work is finished, the family can fully enjoy the views of rolling open fields from their garden.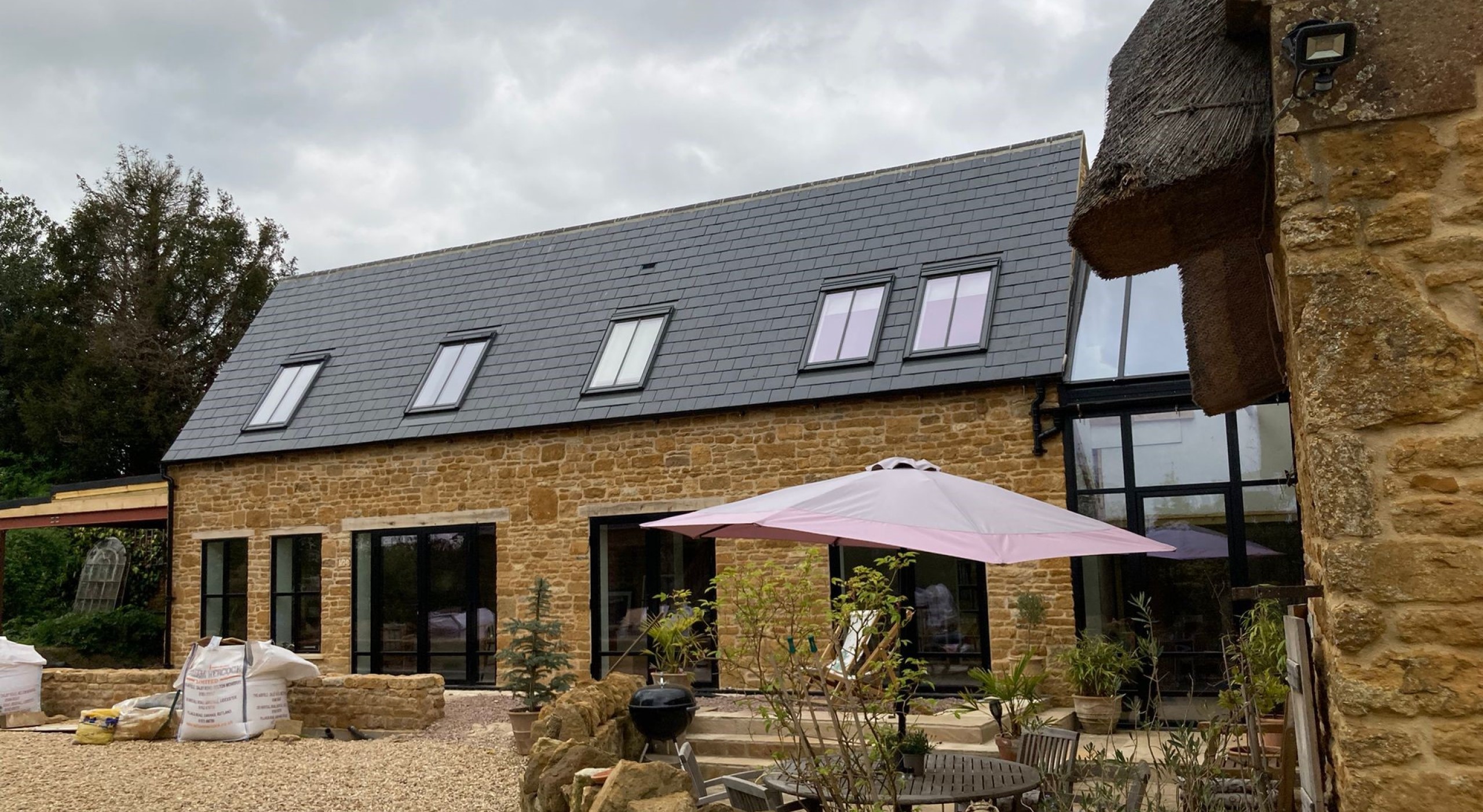 By HSSP Architects