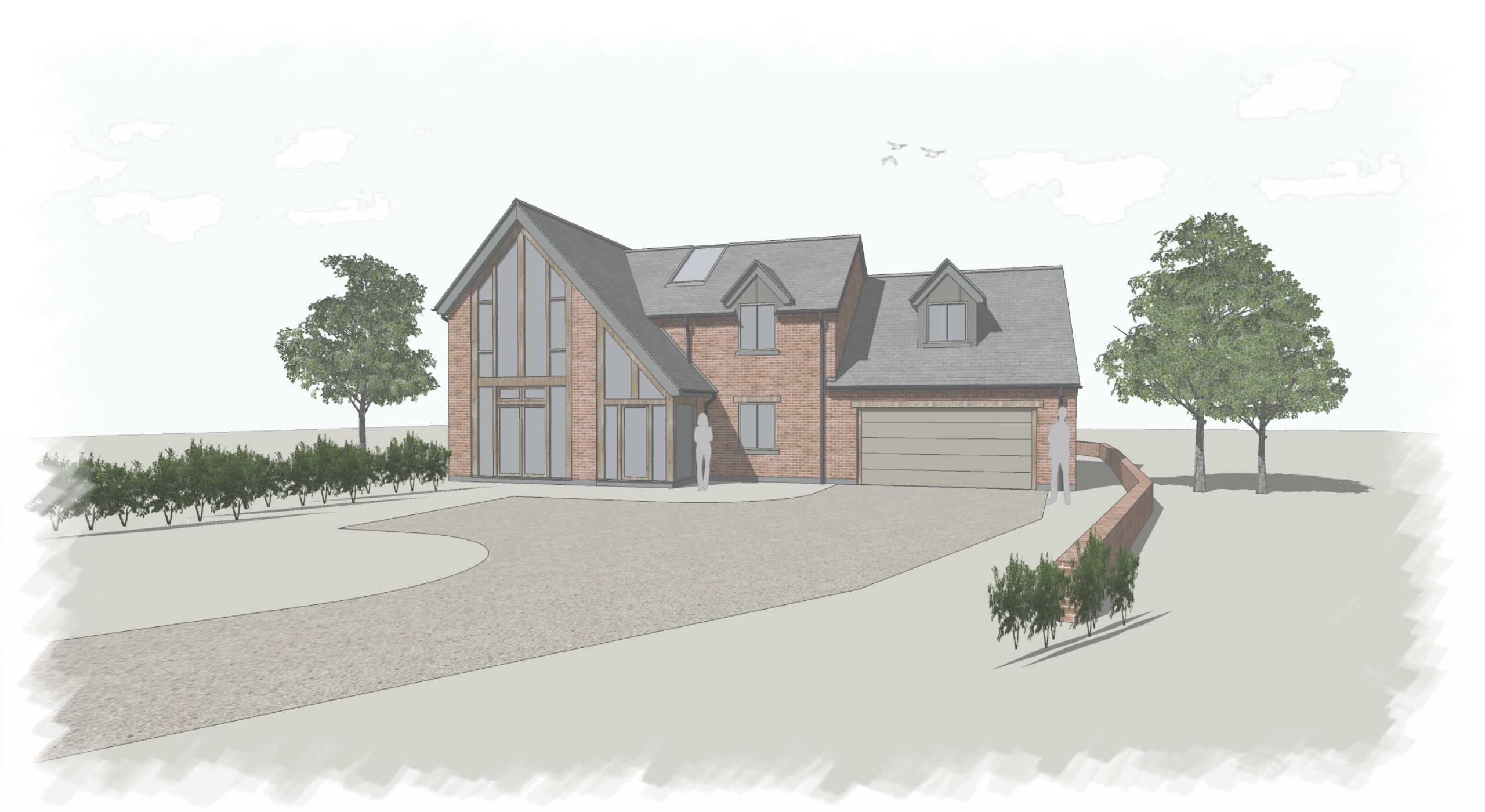 Planning approval granted for HSSP designed 'sister' dwellings
HSSP Architects are delighted to announce the granting of planning permission for a new replacement dwelling, along with a second new dwelling for their client's extensively large site.
The client's current home is sadly victim to significant structural issues including subsidence, and being some years old, it is not to current building regulations and standards. Faced with the vast monetary outlay that is required to remedy the situation, and knowing that energy efficient upgrading will still be restricted despite extensive retrofitting, a replacement dwelling was felt to be the most economically viable route.
Our clients also took the decision to split their somewhat disproportionately large site in two and create properties with grounds of a more manageable scale.
The two new detached dwellings are unique to each other yet reflect the styling and character of the current house. The 1½ storey height of the existing house has been maintained, with low eaves and dormer windows featuring. Slate roofs and red facing brickwork will be contrasted with feature oak frame windows, and aluminium windows and doors. Conservation style roof lights bring in light to the upper floor spaces, but remain unobtrusive.
The plots share the concept of 5 bedrooms, with various master suites, dressing rooms and en-suites, an open plan snug/dining/kitchen area, a separate living room, study and utility room, and have double vaulted height spaces, but each are laid out totally different. One also possesses its very own wine store and is an exquisite addition for a connosoir.
They share the private driveway, though each has their own hardstanding, with a double garage complete with electric vehicle charging point.
These new dwellings will stand for many years to come and bring modern standards to the locality, yet are sympathetically designed to fit their surroundings. Recyclable materials are being incorporated, and they have vast thermal improvements over the current house, with naturally reducing energy consumption to the betterment of us all.
If you have a property that is suffering from structural issues and you would like to see what the best options to remedy this are, why not get in touch with us?
By HSSP Architects