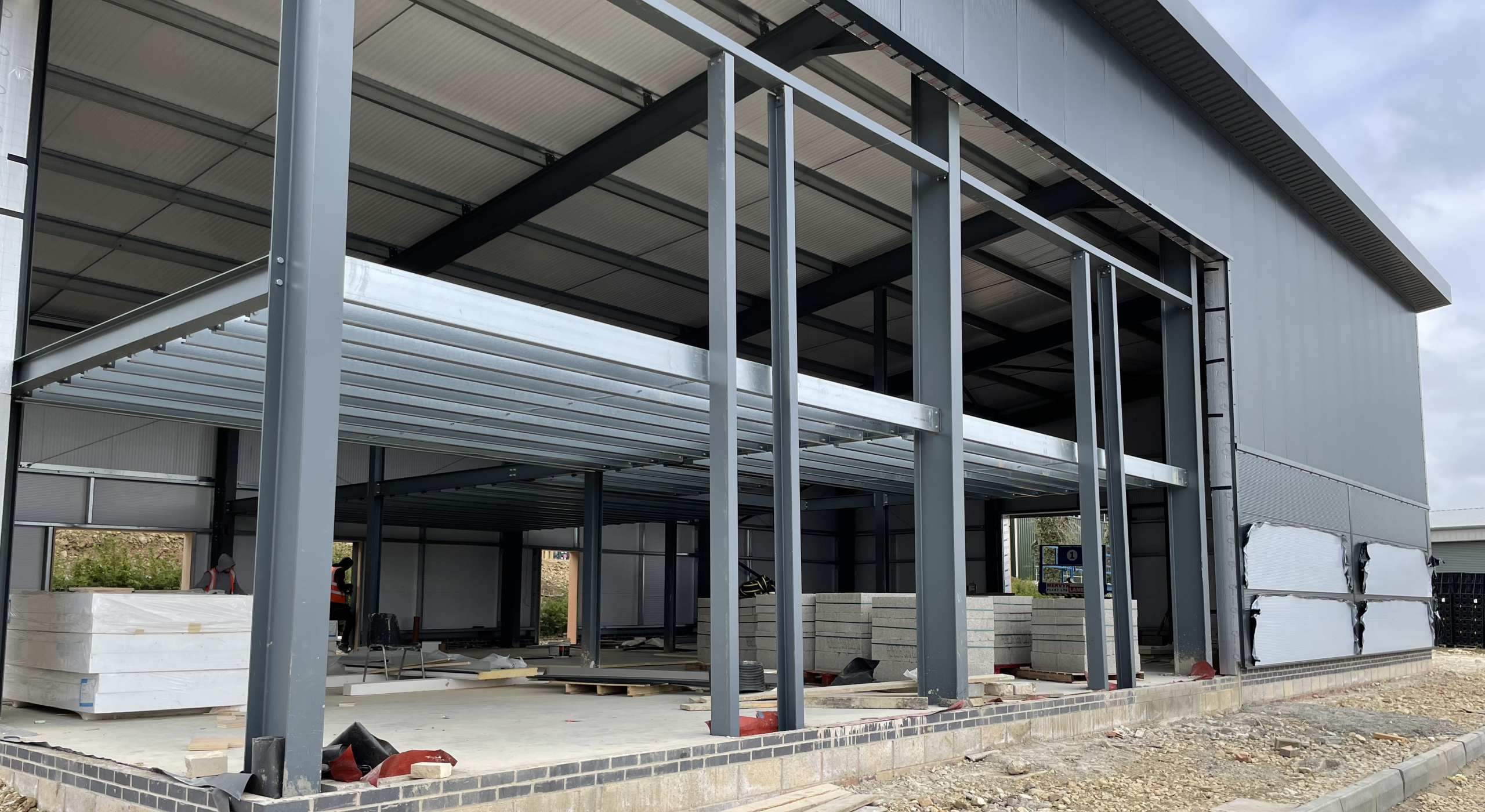 Construction of HSSP designed business premises is forging ahead
The last two years have seen much change to the allocated employment land on the edge of Oakham and with businesses moving forwards into the Hackamore Way, Barleythorpe area to meet consumer demand. M&S, Aldi, McDonald's and BP are just part of the drive to boost the local economy.
They will be joined by two of our clients whose new business premises, designed by HSSP Architects, are currently under construction. We were on site the other day to view their progress and we are delighted to see they are really coming to life.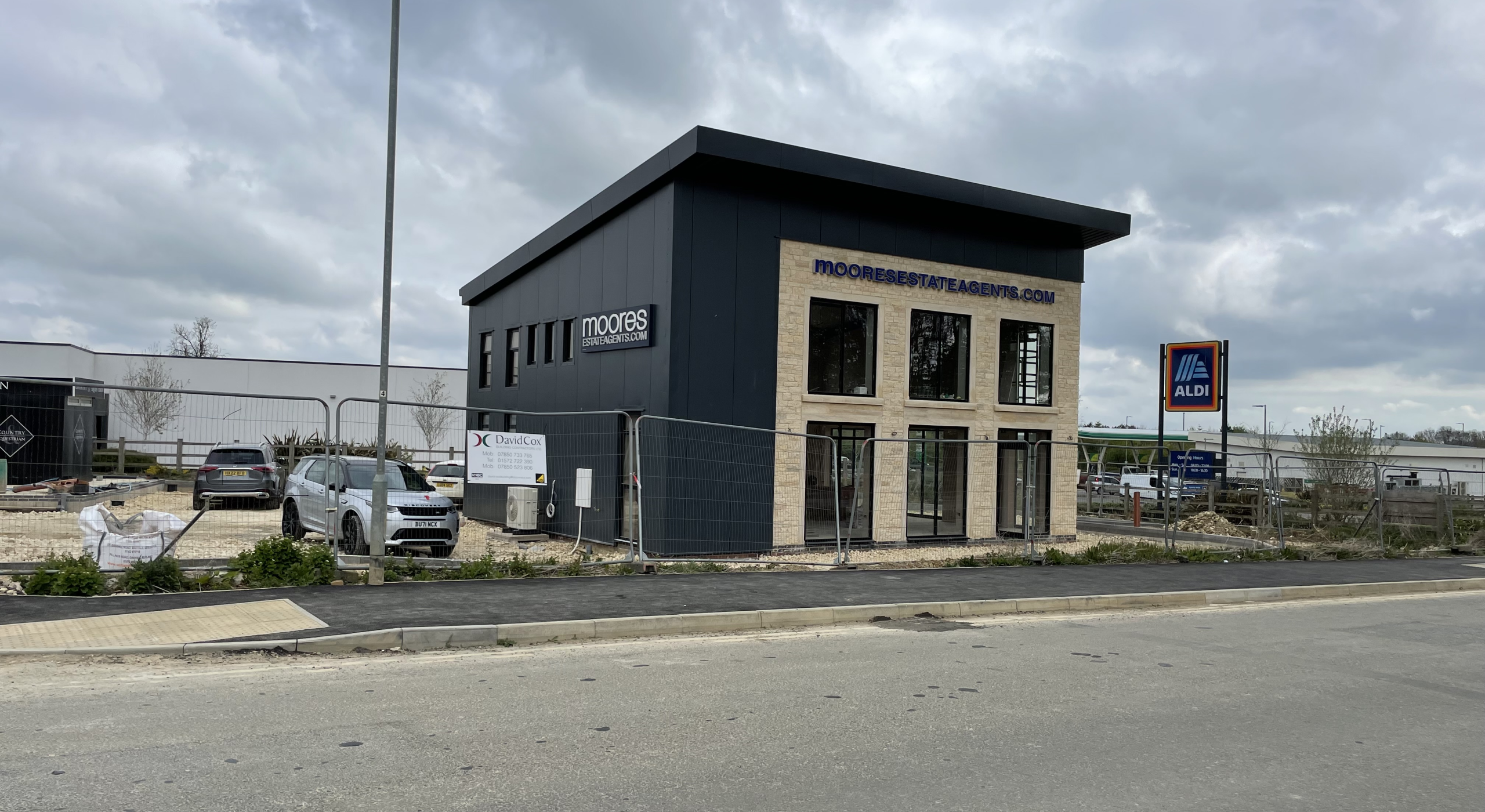 Designed to form an active street front linking to the existing housing development, the units bring elements of natural stone and modern cladding to harmonise with the Rutland character.
One will be purely for office based functions for a busy estate agency with a large open plan reception area, open plan offices, a meeting room, kitchenette and conveniences spread over two floors. Large individual ground and first floor glazing will bring in copious amounts of light and make it feel very welcoming. The external is striking, with dark grey cladding punctuated with stone façades.
The other building for a sustainable waste solutions management company, will have a screen of glazing to flood natural daylight into the front part of the space that will be host to the open plan offices, a boardroom, directors office, showroom, stores and conveniences, which are again spread over two floors. At the rear of the building will be the double height warehouse area, with a double height space being replicated for the downstairs open plan office too. The dark grey cladding has been duplicated, which will contrast beautifully with the full sized glazing.
We are very much looking forward to watching the final stages of their construction and their ultimate completion. If you have a desire to relocate your business to a new location and would like to discuss through your ideas and the feasibility of your options, get in touch with us.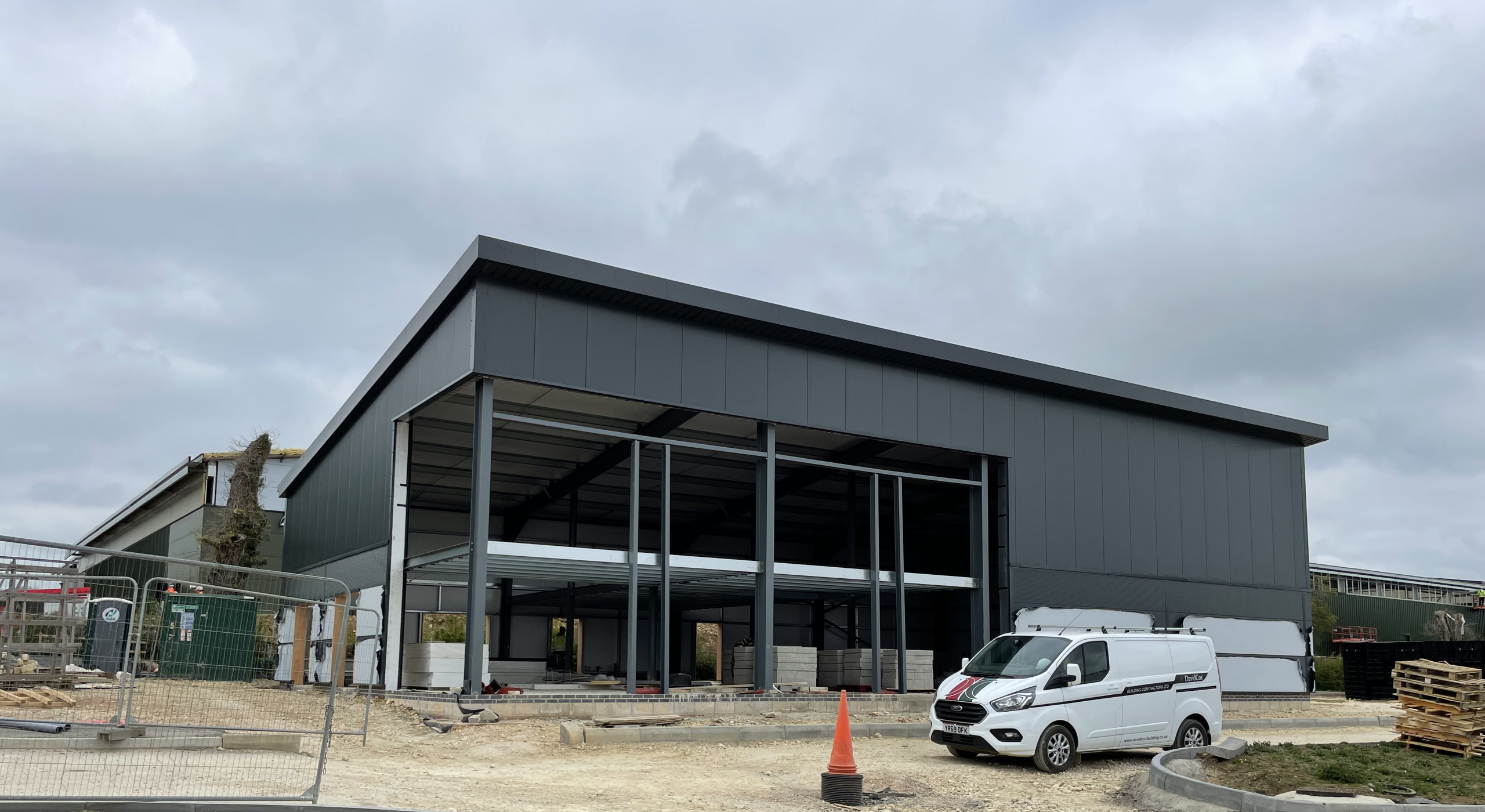 By HSSP Architects