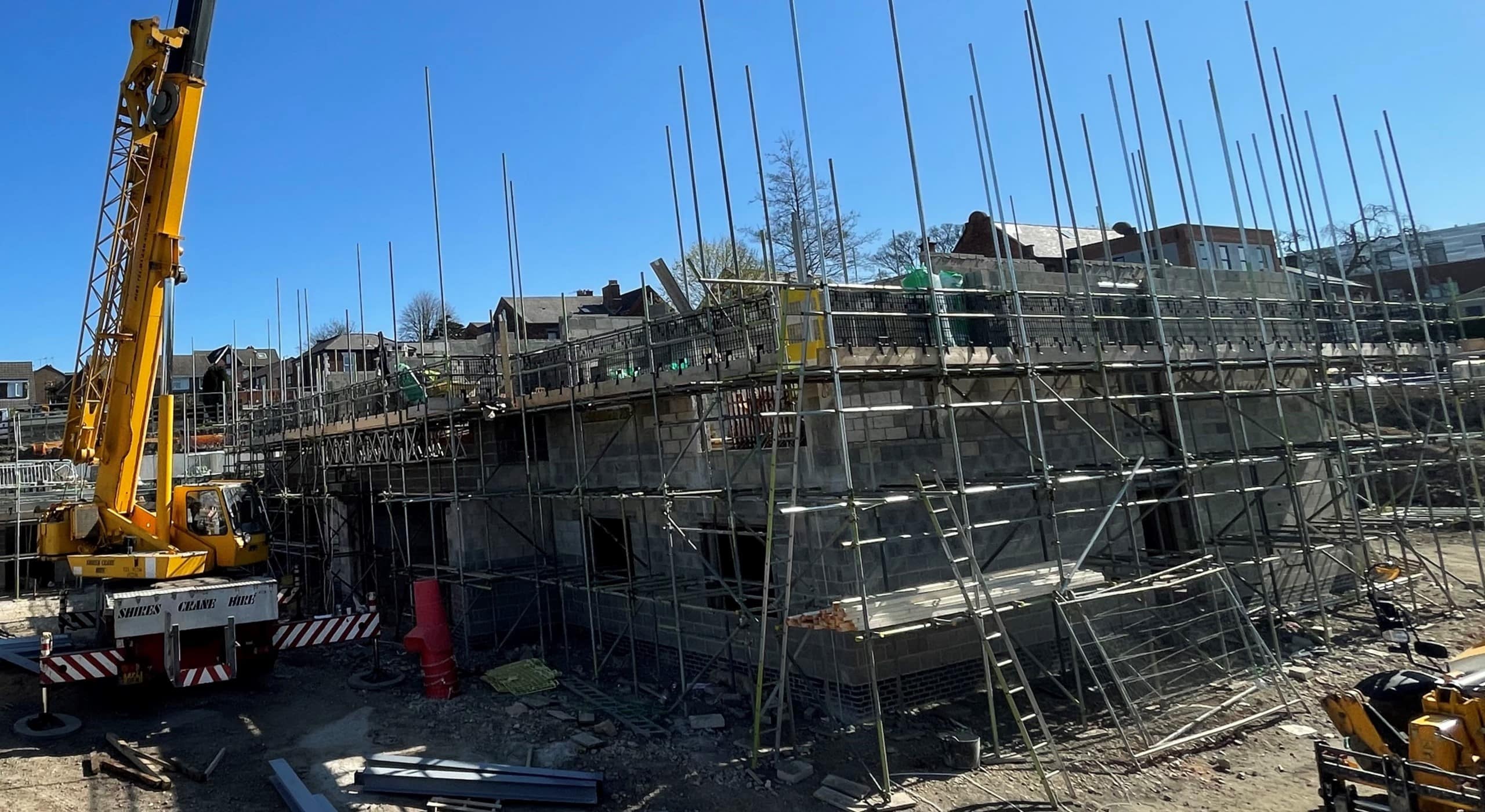 Construction continues on new HSSP designed 72 bed care home
We are delighted to bring you an update to the construction of a new 72 bed care home in Chesterfield. The development will help revert the site back to its former street scene appearance dating from 1897 by mimicking the location of the Drill Hall of the Volunteer Battalion of the Sherwood Foresters Regiment that was once sited there, and taking design inspiration from its beautiful original stone arch.
It is good to see building work in full throttle and to see the first floor taking shape. We look forward to watching the construction progress and seeing the rousing design come to fruition.
On completion, the care home will specialise in residential, nursing and day care, as well as continuing healthcare.
By HSSP Architects