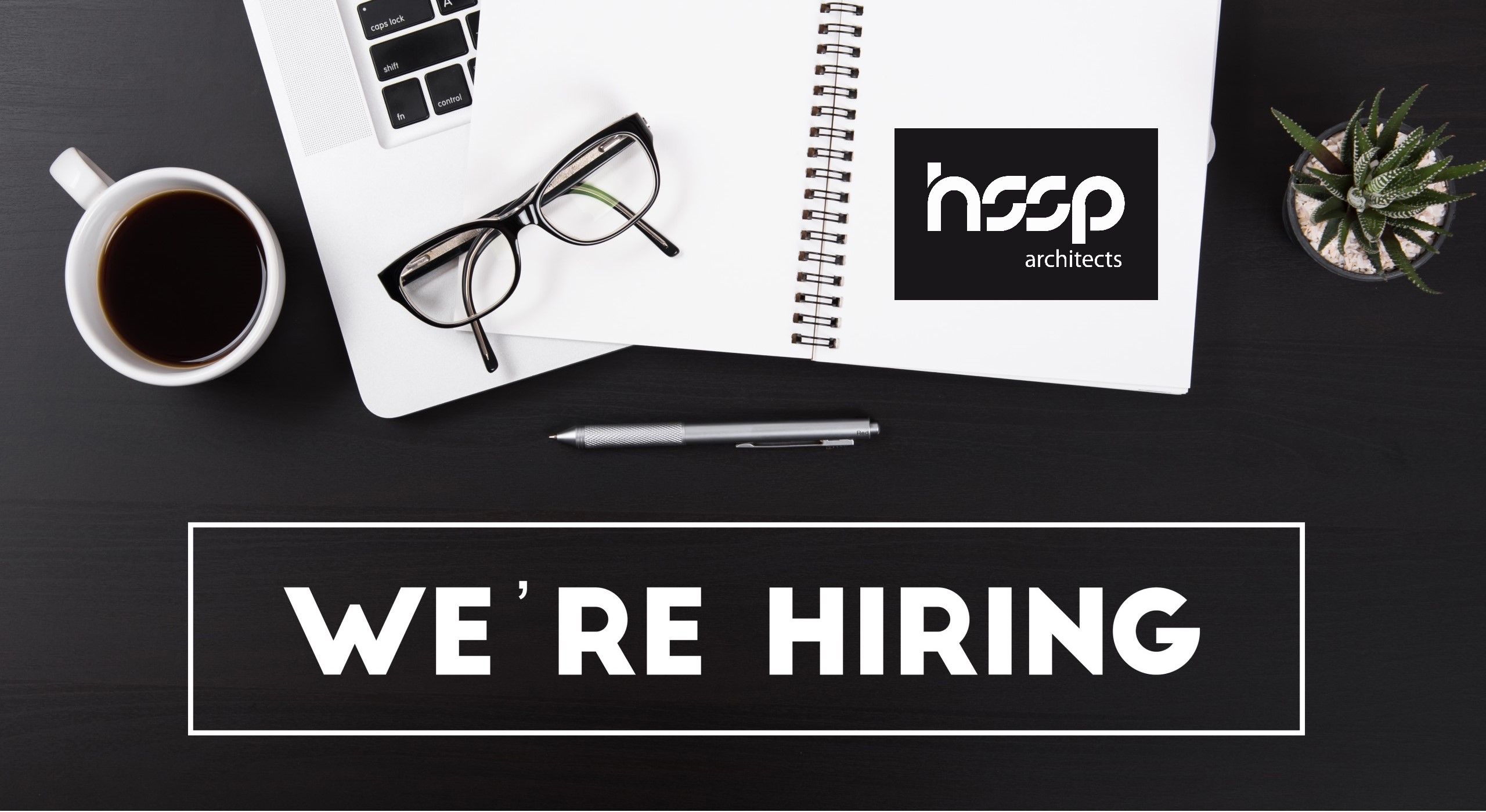 HSSP Architects are recruiting for an Architectural Technologist
If you are looking for the next step in your career and want to be part of a growing successful company, why not look at the fantastic opportunity HSSP Architects has to offer?
We are a multi award winning RIBA Chartered Practice that has projects covering a wide spectrum of the architectural landscape locally and nationwide. Through the retirement of one of our Architectural Technologists, we are seeking a new Architectural Technologist / Technician to join our team.
Someone who is enthusiastic, knowledgeable and experienced, with a true passion for the technical aspects of architecture. The role is varied and would suit someone who values a diverse workload, is able to work on projects with scopes of differing natures and can move concurrently between them.
A strong technical background is needed, with a minimum of 6 years' experience post qualification, or of equivalent experience, or MCIAT registered. Excellent design skills are essential, with proficiency in AutoCAD.
Being fully conversant with UK building regulations and surveying is a necessity, whilst experience in Revit and SketchupPro would be advantageous.
Has to be personable with clients, third parties and colleagues alike, and is able to work on their own initiative but also has a desire to contribute and be part of the HSSP team spirit.
What makes HSSP a great place to work?
Variety of work
Modern studio
Award winning
Valued and inclusive culture
Team spirit and enjoy work
HSSP Architects is made up of a lovely team of creative individuals led by three knowledgeable and experienced directors, Richard, James and Nick who are RIBA Chartered Architects. They genuinely care about each member of the team and invest in everyone's ongoing development and their wellbeing.
The variety of work and the interesting projects we undertake allow each member of the team to have experience working across all sectors thereby continually growing their knowledge and expertise.
Our modern open plan creative studio has stunning views with break out areas to facilitate collaborative working and encourage the sharing of ideas and knowledge. This is supported by the latest IT and two 75" screens.
Everyone in the team has a different background and life experiences; we are all unique. It is the respect for and the combining of these qualities and experiences that makes HSSP so special.
We enjoy each other's company and are sociable outside of work too. There is no pressure to join in and people can dip in and out as they choose, but they are fun times. We have had team building afternoons, meals out, bowling, Christmas parties and weekend's away, quizzes and organised walks to name a few of the activities we have done together.
We are also aware of how lucky we are and regularly take part in charity fund raising for worthy charities and causes, whether that be a bake-off, wearing special clothing, walking challenges or donning Christmas jumpers.
There is a competitive salary dependent on experience and a full benefits package which includes: pension scheme, private healthcare, optical and dental care, free car parking, discretionary bonus, on-site gym, on-site cafe, 22 days holiday plus discretionary Christmas holiday and cycle to work scheme. With the town centre and a supermarket being just a short walk away from the studio every convenience is to hand.
Please take a look at our website to get a flavour of us and the type of projects we undertake and, if you feel we are the type of company you would like to work for and you are the ideal fit for the role, please apply with your CV and Portfolio to our Finance & Business Manager r.harvey@hssparchitects.co.uk.
All candidates must have a right to work in the UK, which will be checked in line with Home Office and Government employment requirements.
By HSSP Architects