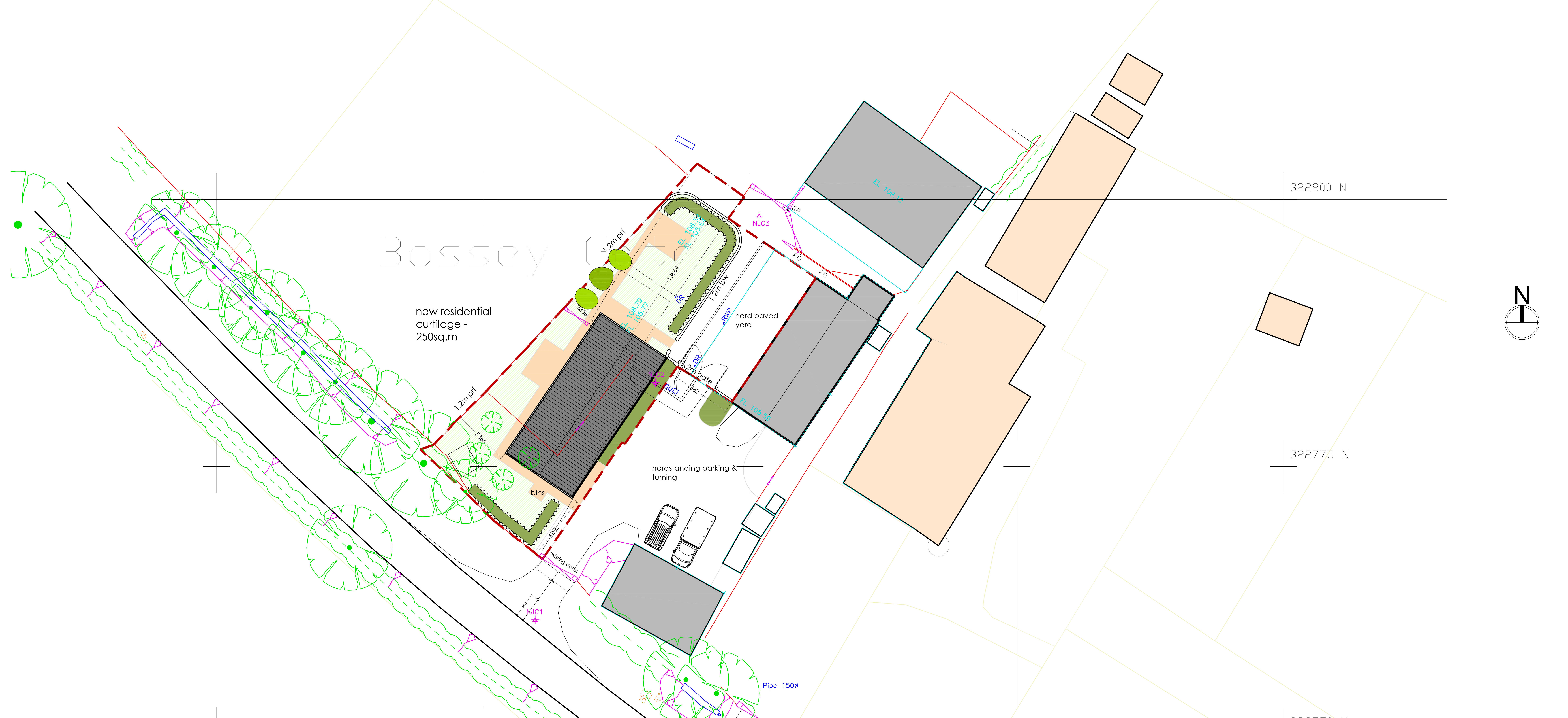 HSSP's expertise triumphs in securing difficult planning permission
Bossey Gate is situated in the delightful rural setting of Wymeswold, Leicestershire, but located in the open countryside. Prior to engaging our services, the clients had received a planning refusal for a replacement dwelling, which had subsequently been dismissed at appeal. Dejected but ever hopeful, following a recommendation, the clients approached HSSP to seek our expertise, and on first inspection, it did appear to be a thankless task!
However, we are optimistic and do not like to walk away where there is a glimmer of hope, but knew the project required a softer approach. Prior to our engagement, the relationships with the council and the planning committee had become strained, and these needed rebuilding before a fresh application was tabled.
Likewise, the design had to be fully considerate of its delightful setting. Pre-application advice from the local council, especially in such a scenario is always encouraged, but without professional input very often incorrect questions are asked which results in receipt of only standard planning policy responses.
We take great pride in supplying comprehensive pre-application statements that set out the full issues from all perspectives, but then conclude with questions that require specific advice, which hopefully then results in useful pre-application responses.
We did receive such valuable guidance which meant the design could fully respond to the pre-application advice, and be supported by the requisite consultants' reports, thereby ensuring all apprehensions had been addressed. We had another successful collaboration with Influence Environmental Limited, and credit goes to them for their excellent Visual Impact Assessment for this project.
Our design took the form of a traditional farmstead and in the process made reference to Historic England farmstead typology and the character of the area. A single storey dwelling, with vaulted ceiling space, and materials of stone and timber were selected for their authenticity, with a traditional courtyard formation being at the fore. The styling provides a simple contemporary solution perfectly suited to the client's needs, whilst respecting the significance of the locality.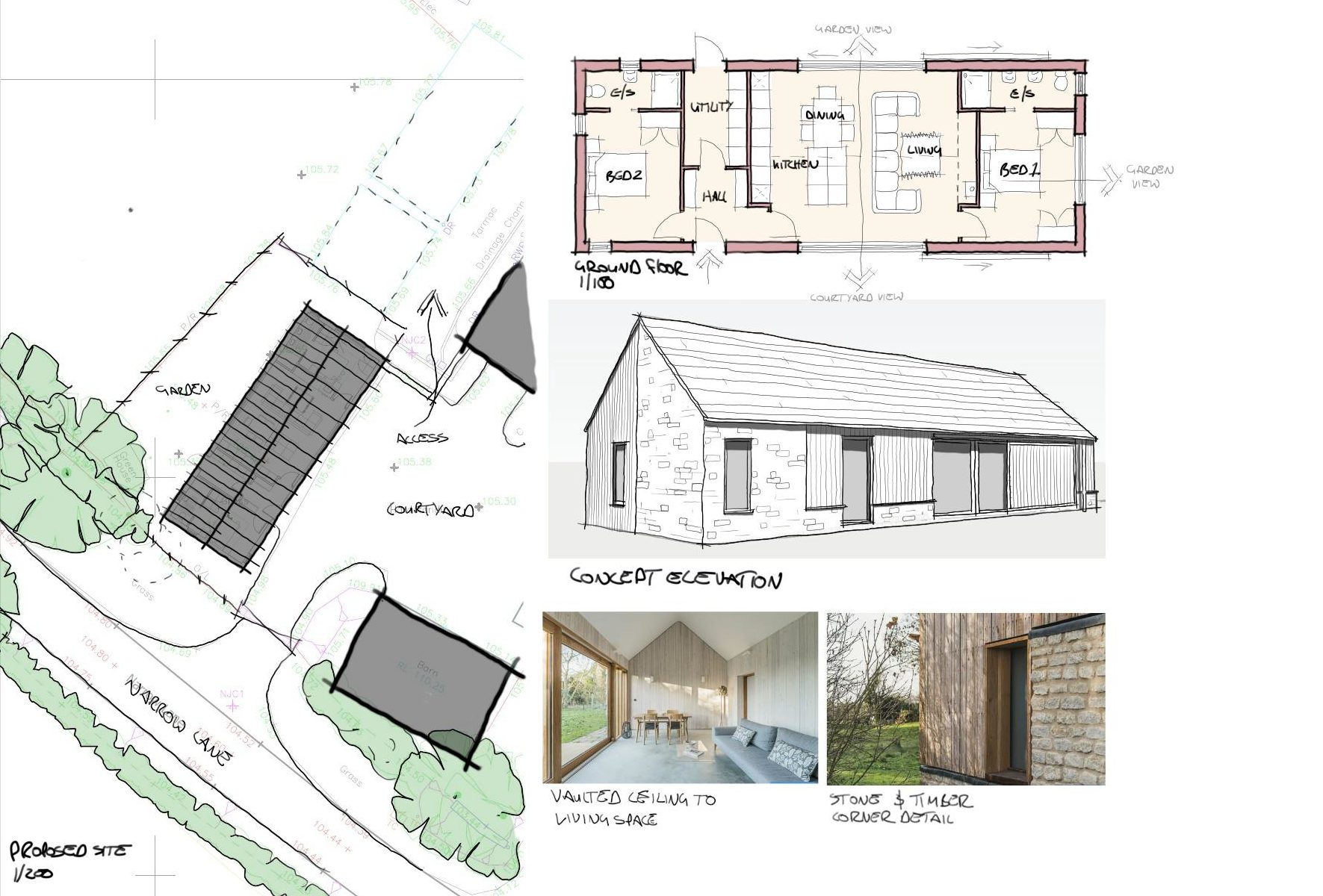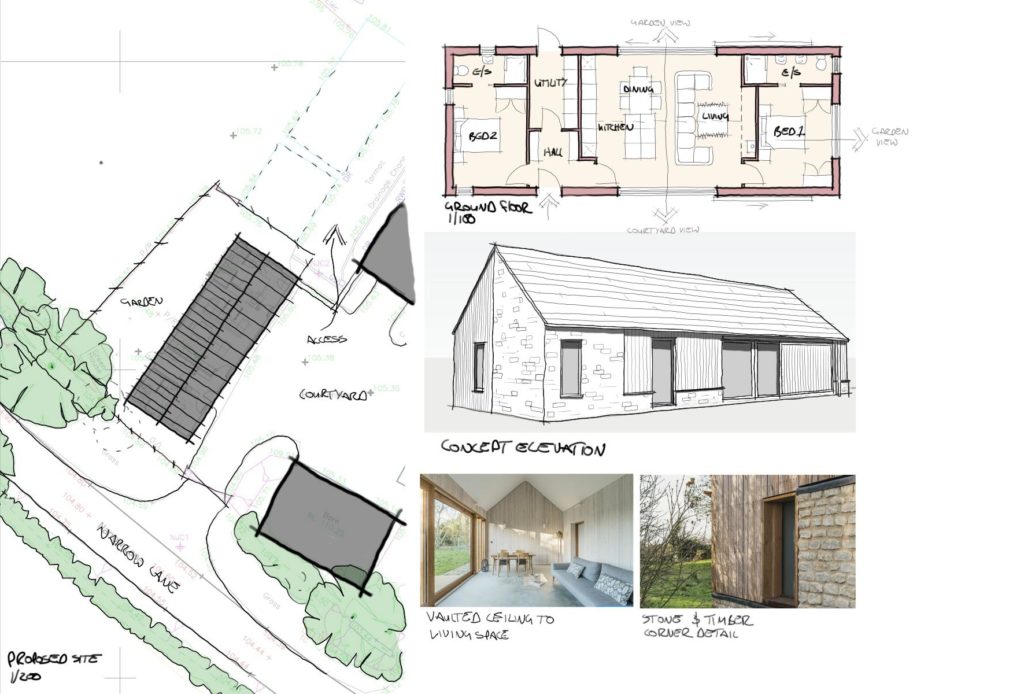 We submitted an application for the new design on behalf of our clients, which was approved without alteration and within determination deadline. A very welcome finale and our clients are delighted their dream has been realised. This was their initial response on being told of the successful outcome:
"That is brilliant news, thank you for all your work for us" J&G
By HSSP Architects