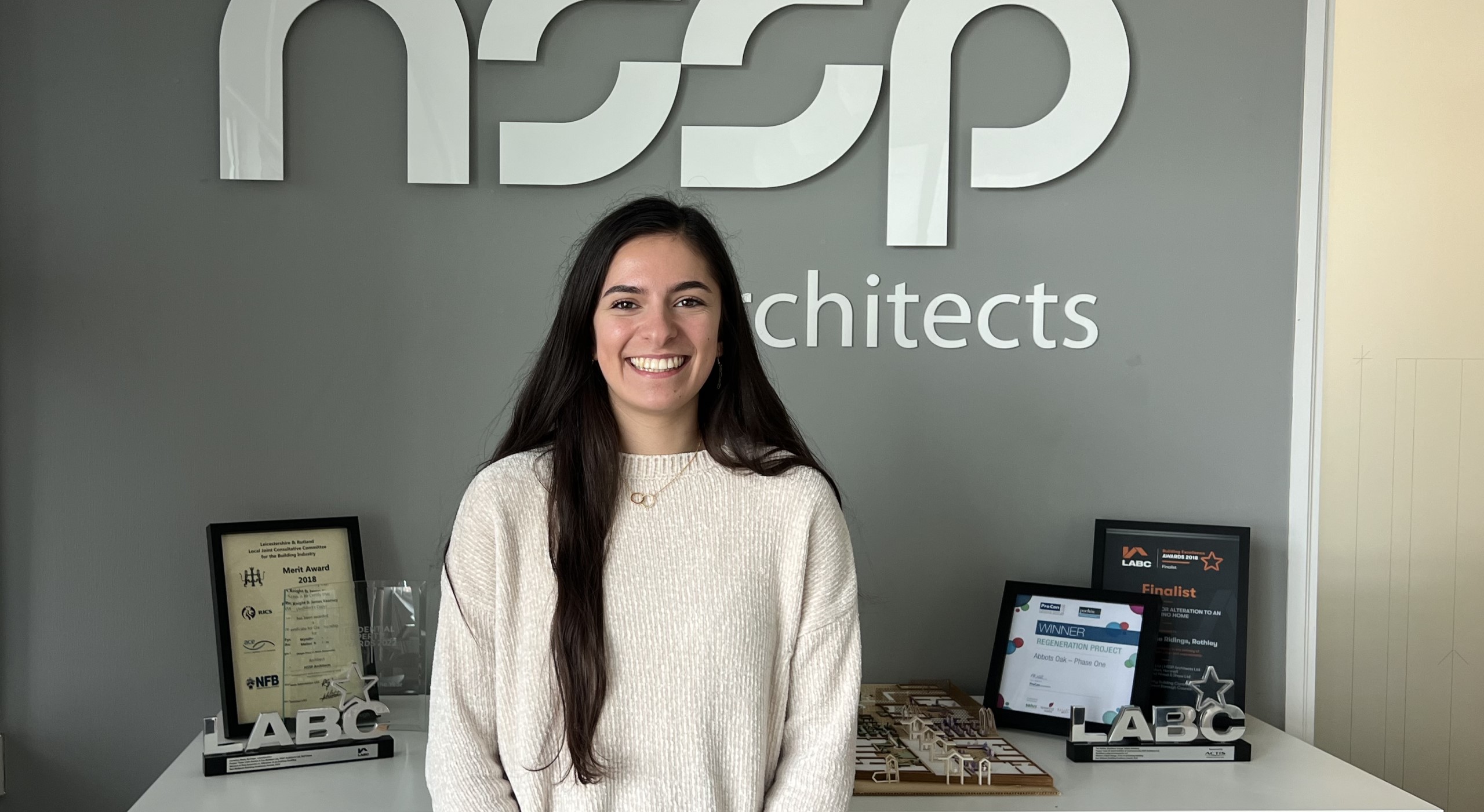 Mala Pearson joins the HSSP Architects team
HSSP Architects are delighted to announce that Mala Pearson has joined the team for her year out placement having graduated from The University of Nottingham in 2023.
Mala's architectural pathway was silently being laid from a young age without her or her parents realising. She had an interest in playing with small building bricks, and building houses, bridges and towns on video games played with her brother, so construction was high on her agenda.
After gazing at many interiors online, she also regularly redesigned the layout of her bedroom creating many different formations for her furniture, so the inkling of an interior designer was also peaking out!
With a love of art and maths and having done an online search of which careers those subjects suited when in sixth form, she settled on a career as an architect and is determined to achieve her dream.
Away from work, you will find Mala baking and experimenting with recipes by adding her own creative twists and seeing how they turn out. Some have been delicious, some…! She also enjoys painting, reading deep novels and is a bit of a daredevil watching horror movies and riding scary rollercoasters, and she quite fancies doing a sky dive one day….!
By HSSP Architects