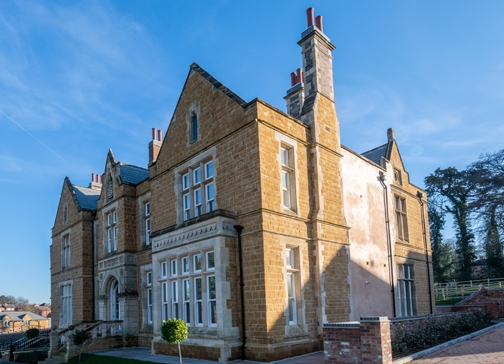 Breathing new life into an outstanding Grade II listed lodge
For over three years, the Grade II Listed Wyndham Lodge and The Stables, situated in Leicestershire, was a labour of love. A former War Memorial Hospital, the project held a special place in the heart of the local community too. When we came to the table, The Lodge and The Stables had suffered extensive rot and had fallen victim to dereliction.
From day one, we worked tirelessly with the client, Wyndham Lodge Developments, and the contractors, M Snutch Builders & Contractors, to sympathetically restore the building and convert it into luxury apartments.
Wyndham Lodge has a rich and varied history and was originally constructed as a hunting lodge in 1874, of stone quarried from the nearby village of Wartnaby. The building and its parkland were gifted to the people of Melton in 1920s. The War Memorial Hospital was opened by His Royal Highness Prince Henry in 1922.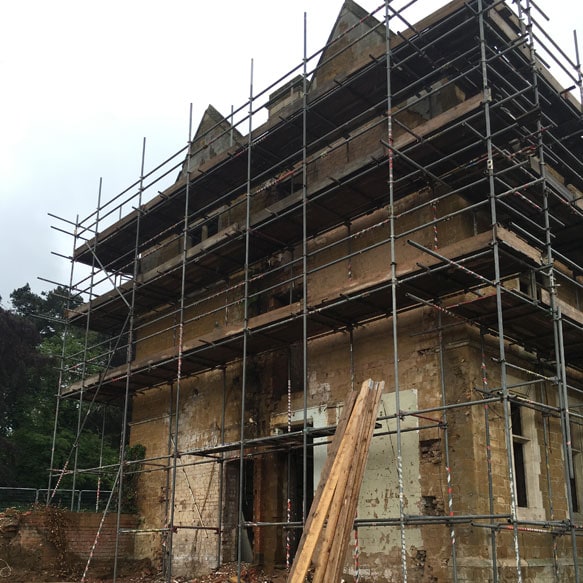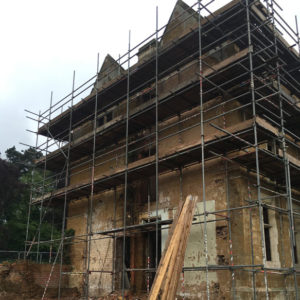 After standing empty since 2002, sadly very few of the original features could be restored due to invasive rot. Therefore stripping it back to its shell was necessary. Fortunately, not all was lost. Local artisan stone masons and specialist craftspeople were brought in and helped carefully restored many of its original features to their former glory. The stonework could be restored, as could the original stair brackets and matchboard ceiling to the stair core, with traditional skirting, cornicing and architrave carpentry detailing added.
The new timber slimline double-glazed windows are handmade and traditional lime render was used on the gables.
Our sensitive conversion of this important historical building into nine apartments and eight dwellings respectively, was part of a wider development which also includes 46 new build houses.
We're proud of the project and the many challenges we overcame along the way and we were delighted for it to be finalists for two prestigious awards. As winners of the East Midlands LABC awards, we were put forward as a finalist at the National Building Excellence Awards, in the 'Best Change of Use of an Existing Building or Conversion' category. The judges remarked on our sympathetic and innovative restoration and conversion into outstanding luxury apartments. The National LABC Awards focus on the very best in technical innovation and construction quality, helping to raise the level of construction quality across England and Wales.
This project was also recently praised at the Leicestershire ProCon Awards. The Lodge and the Stables were put forward for the 'Regeneration Project of the Year Award' and was considered a catalyst for the regeneration of the local area.
As a team, we were especially pleased that our project was commended for its role in revitalising an important historical building ready for the next generation to use and love. We're incredibility proud to be shortlisted for the prestigious national and local awards.
Inspired design and true craftsmanship have revitalised the magnificent building to its glory days. It rightfully takes centre stage in its location once again.
By James Botterill, Director, HSSP Architects