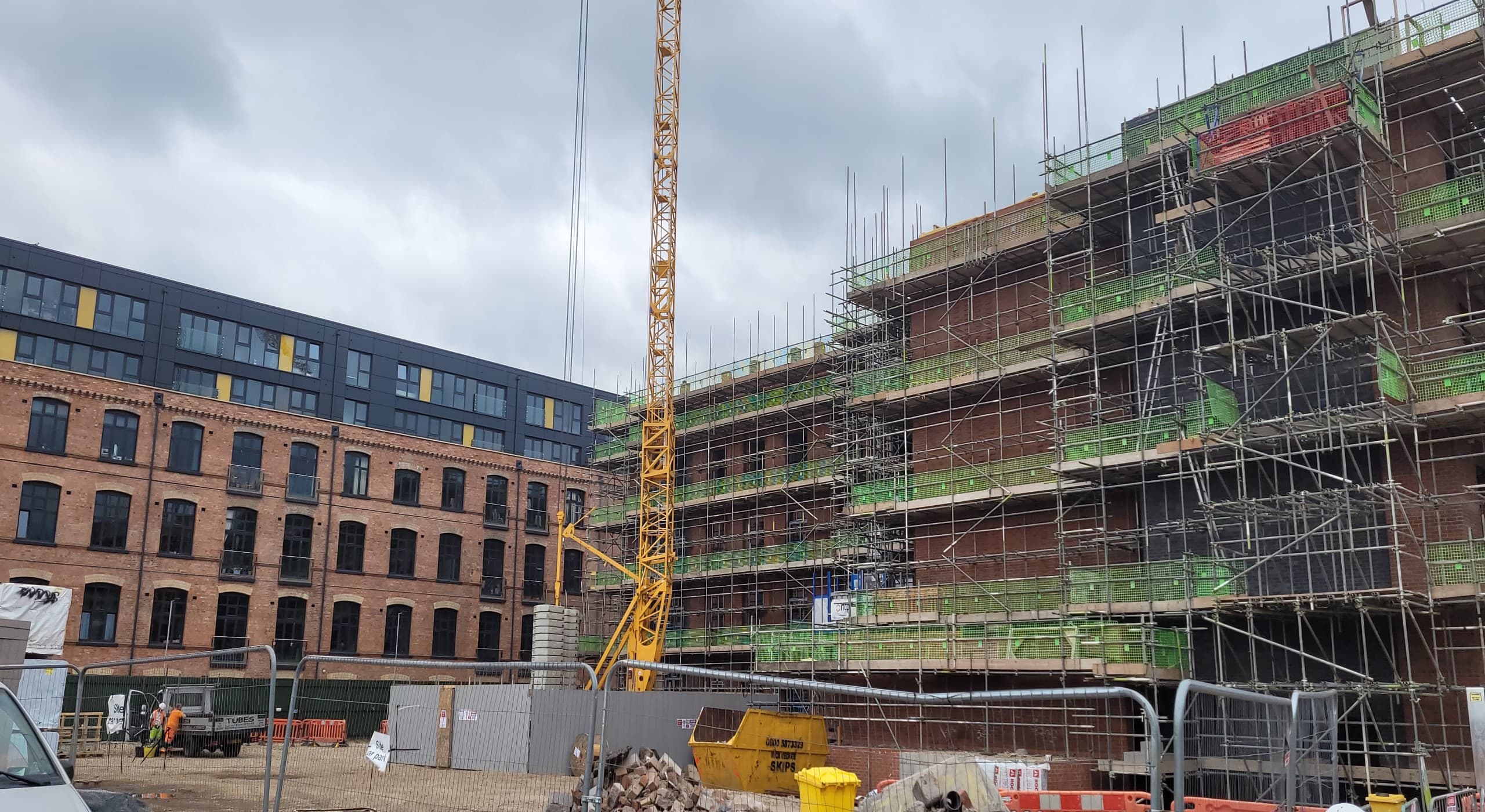 The Gate, Waterside Village, Loughborough, reaches for the sky
The Mill, Waterside Village, now has a fabulous 'sister building' taking shape with the construction of The Gate already at the fourth floor with glazing being installed. It is exciting to see The Gate rise from the ground and it also enables one to visualise how Waterside Village will look and feel once it has been completed with the addition of The Wharf.
The Gate, a new apartment block that has been designed to harmonise with the historic mill, yet have its own modern identity, will house the private swimming pool as well as replicate the feeling of yesteryear with the inclusion of exposed internal red brick work detailing.
We very much look forward to watching its progression to completion which is due in early 2022 and to see the transformation Waterside Village makes being a gateway hub to that end of the town.
By HSSP Architects