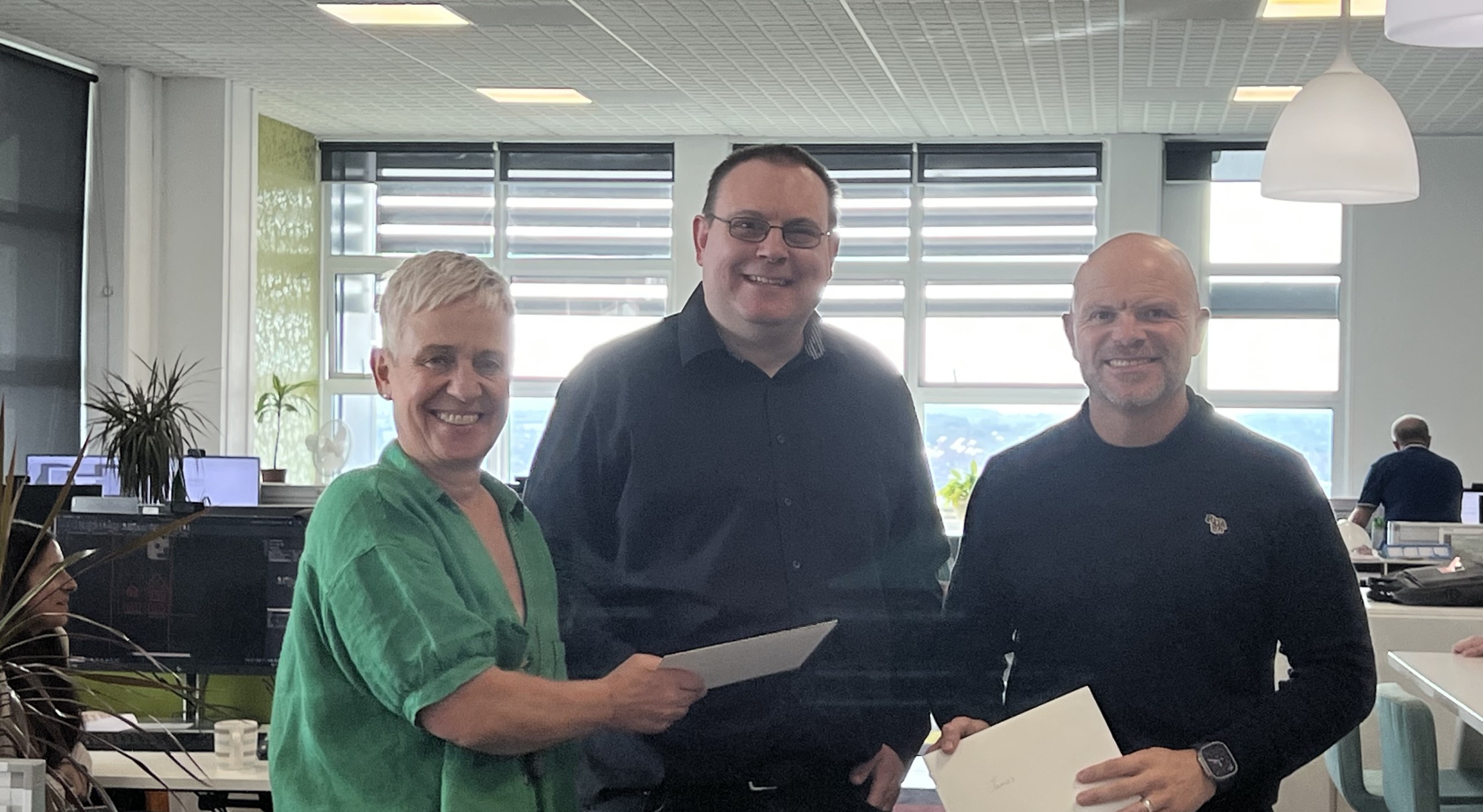 Two of the HSSP team complete 20 years' service
It's double celebration time at HSSP Architects, as director, James Botterill, and associate, Ian Lowe, both celebrate 20 years' service with the company.
Joining within a day of each other; James returning as a partner, then becoming a director in 2007 when the company became limited, and Ian for a year out placement, who in time metamorphosed from an architectural technologist into an architect and has since become an associate.
HSSP has changed so much over the last 20 years, growing and changing into the dynamic company it is today and we are very proud to have scooped a multitude of prestigious awards in recognition of our innovative designs along the way.
The team joined together to crack open the fizz and partake in delicious slices of cake to celebrate their milestones.
By HSSP Architects