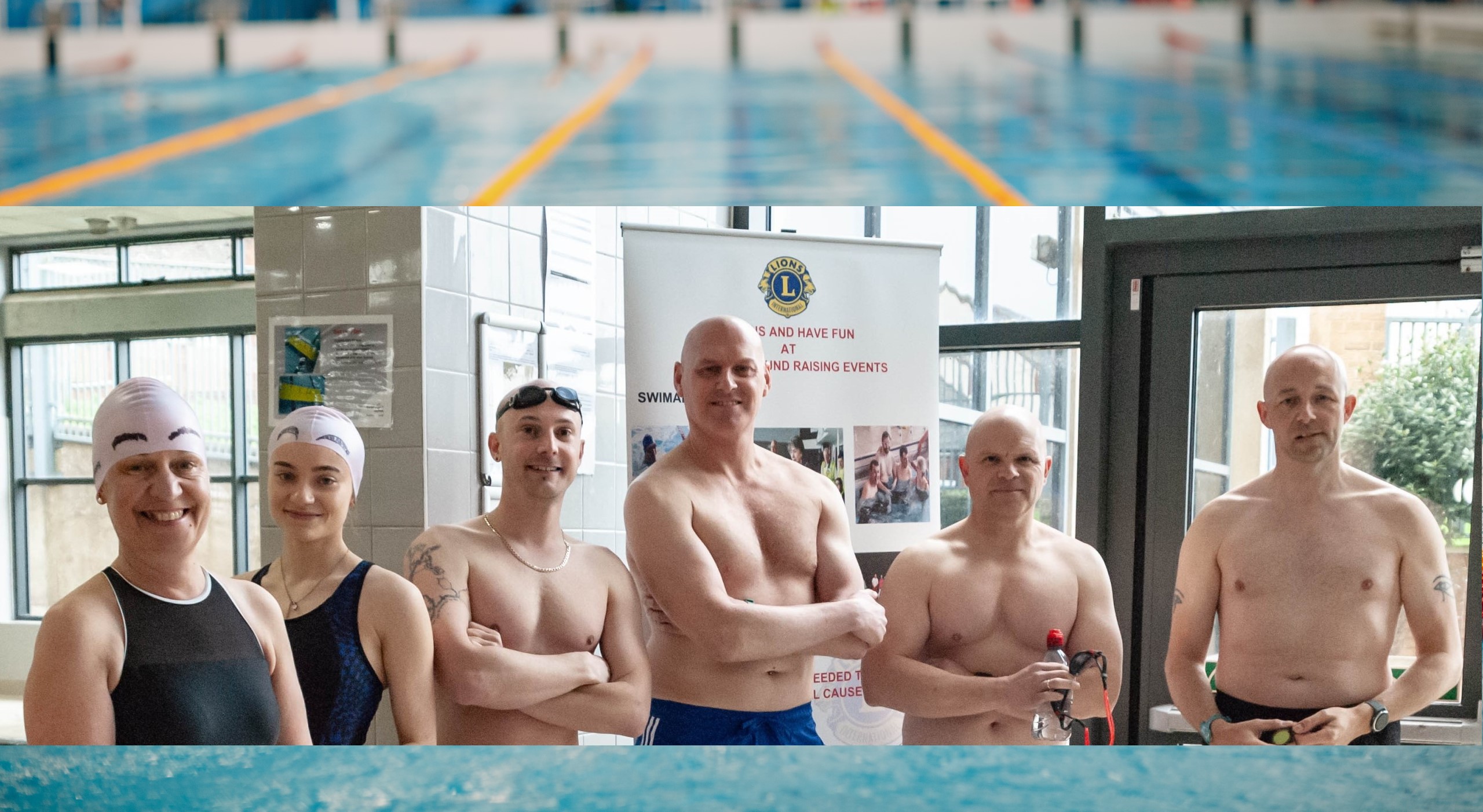 A team from HSSP took part in the Lions Swimarathon
Following a postponement of 2 years, the Lions Swimarathon was back with gusto on Saturday 2 April 2022 at Waterfield Leisure Centre in Melton Mowbray. The water babies from HSSP Architects were delighted to be in the pool once again to support this fabulous charity event.
As James, Robert, Richard J and Matthew share the same 'hair do' which has been commented on by external parties before, they chose the team name the 'Supersonic Slapheads'! Angela and Lydia more than happy to join in the camaraderie, donned their blush toned swimming hats complete with hand drawn eye brows, so everyone looked the same with their goggles on!
With only one person allowed to be swimming at any one time, our power house of 6 completed an incredible 126 lengths in just under 55 minutes. Through Richard J captaining the team, they raised an amazing £315 for The Melton Mowbray Lions which is to be split between their three chosen charities for this year:
Alzheimer's Society: United Against Dementia (Melton)
The Mayoral Charity: Young Lives vs Cancer
Lions Projects: Funding local charitable projects within the Borough
HSSP Architects also sponsored a lane at the swimming pool and are honoured to support this worthy fund raising event once more.
Well done to everyone involved but especially to the 'Supersonic Slapheads'; we are exceptionally proud of you and your achievements.
By HSSP Architects