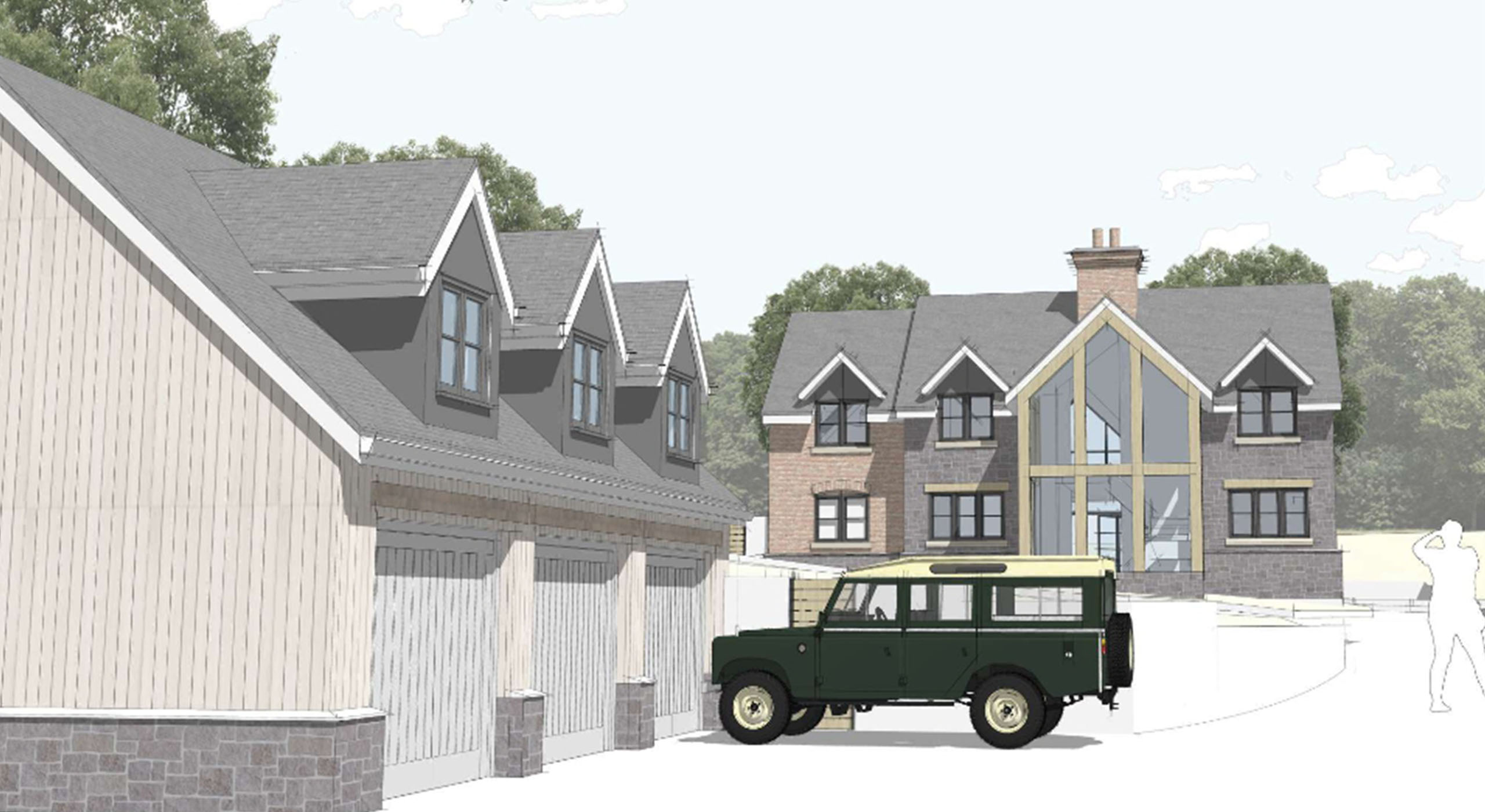 Planning permission secured by HSSP for extensions to rural dwelling
Set deep within the Leicestershire countryside lays a secluded lodge surrounded by acres of parkland. Our clients approached HSSP to extend and modernise the property to meet their family's demands, and to reorder it in such a way to realise the full benefit of the stunning panoramic views.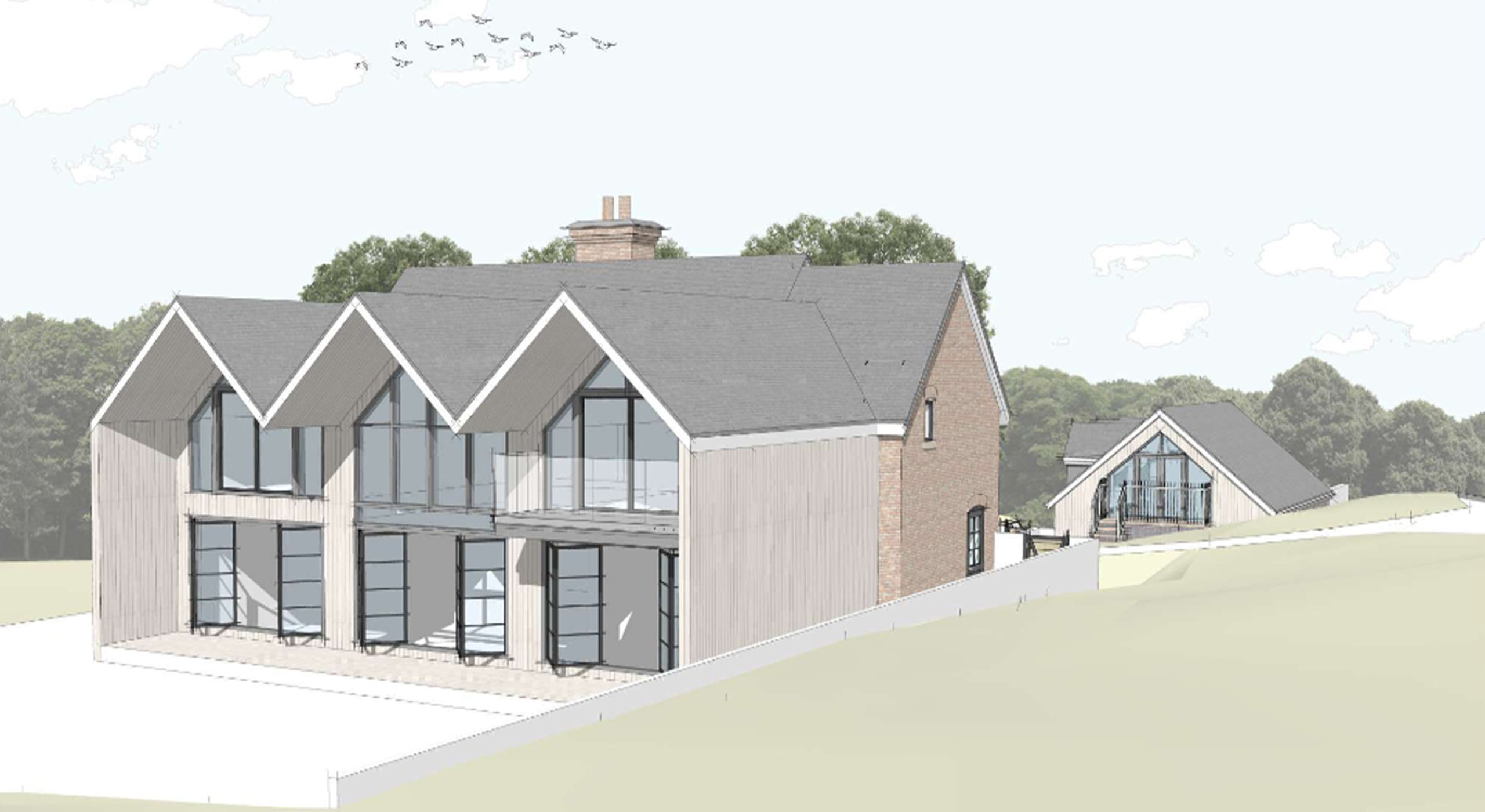 The dwelling will remain with 4 bedrooms, but with a side and rear two storey extension, each will be enlarged, with one becoming a master suite, with en-suite, dressing room and balcony, and another having an en-suite, with Juliette balcony.
Downstairs, a new double height vaulted entrance hall gives way to a lounge, home office and a stunning open plan living, dining and kitchen area, with a very cleverly concealed utility with sliding apparel and a boot room.
Because of the glorious location, the design was always going to remain faithful to the true character of the area. Though the new extension is modern in design, it is sensitive to the existing building's mass and form, with new brick, stonework and roofing tiles matching those in situ.
The separate out of keeping and dilapidated garage will be removed. This is set to be replaced by a newly sited triple garage, with triple hinged timber double door sets and a studio space overhead. This too will have matching stonework and roofing tiles, which will be contrasted with pale timber wall cladding and zinc cladding to the dormer windows.
A spectacular home will be created that is attuned with the landscape and its heritage, and both we and the clients are very much looking forward to seeing it coming to fruition.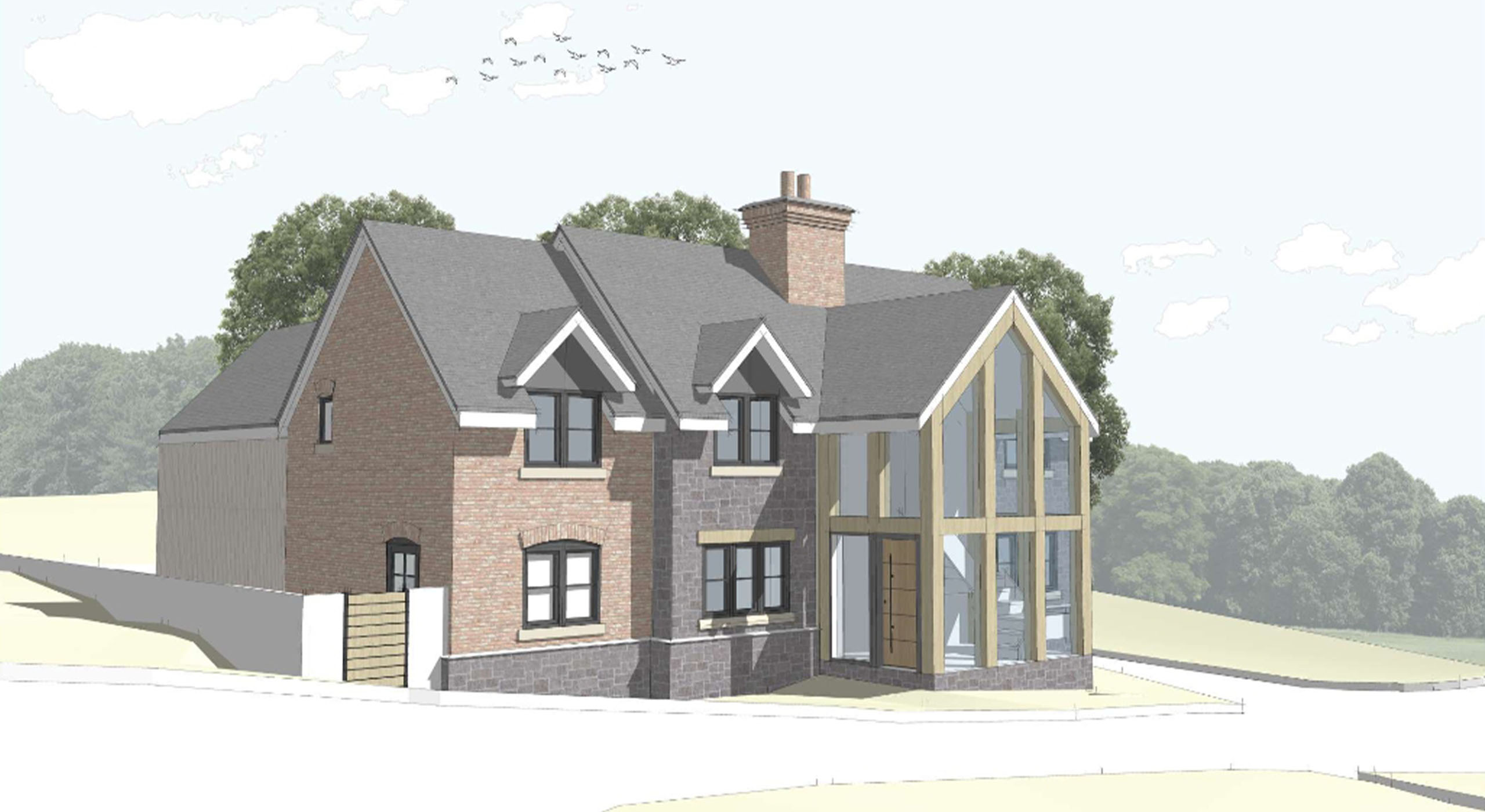 By HSSP Architects