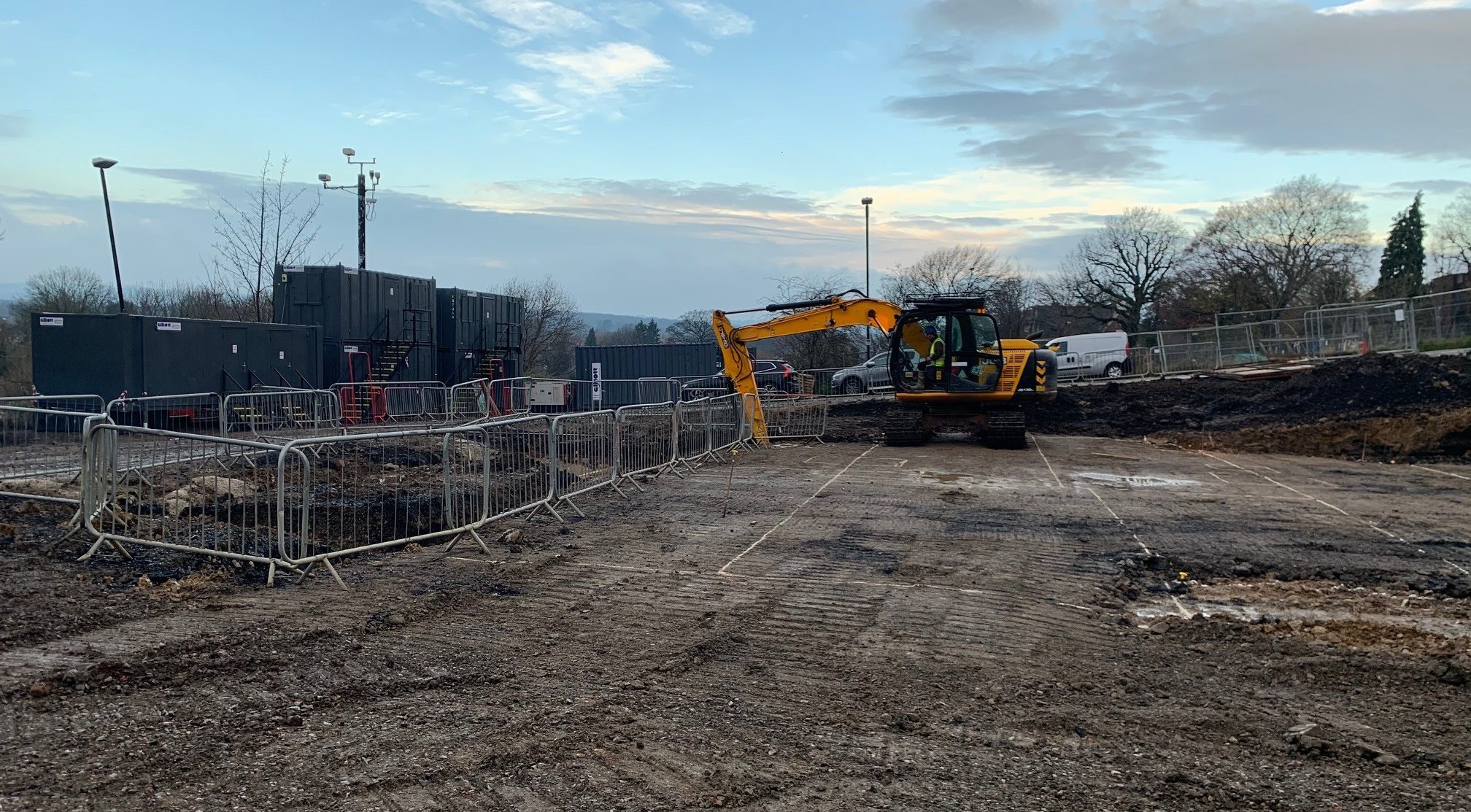 Construction begins on new HSSP designed care home
Construction of a new 72 bed care home in Chesterfield that specialises residential, nursing and day care, as well as continuing healthcare, is underway and once completed will have reverted the site back to its former street scene appearance. Looking at the site pre construction, a car park, one could be forgiven for not realising it has such an interesting history.
To commemorate Queen Victoria's Diamond Jubilee in 1897, the town of Chesterfield decided upon the building of a Drill Hall for the Volunteer Battalion of the Sherwood Foresters Regiment. 1991 saw the Drill Hall being demolished, with the land eventually being turned over to a car park, and it is this same land that is now onto the next stage of its life to host a care home.
The care home has been designed so the positioning of it mimics the location of the original Drill Hall and reinstates the sites' prominence upon the street scene. The length of the building will be broken up by a series of projecting gables with parapet walls to emulate the historical nature of the site.
It is fitting that a site that once brought local people together with the care of others at the forefront of their operations is doing the same again some 124 years later. We look forward to seeing this exciting development unfold and history reincarnated in the next guise of its life.
By HSSP Architects