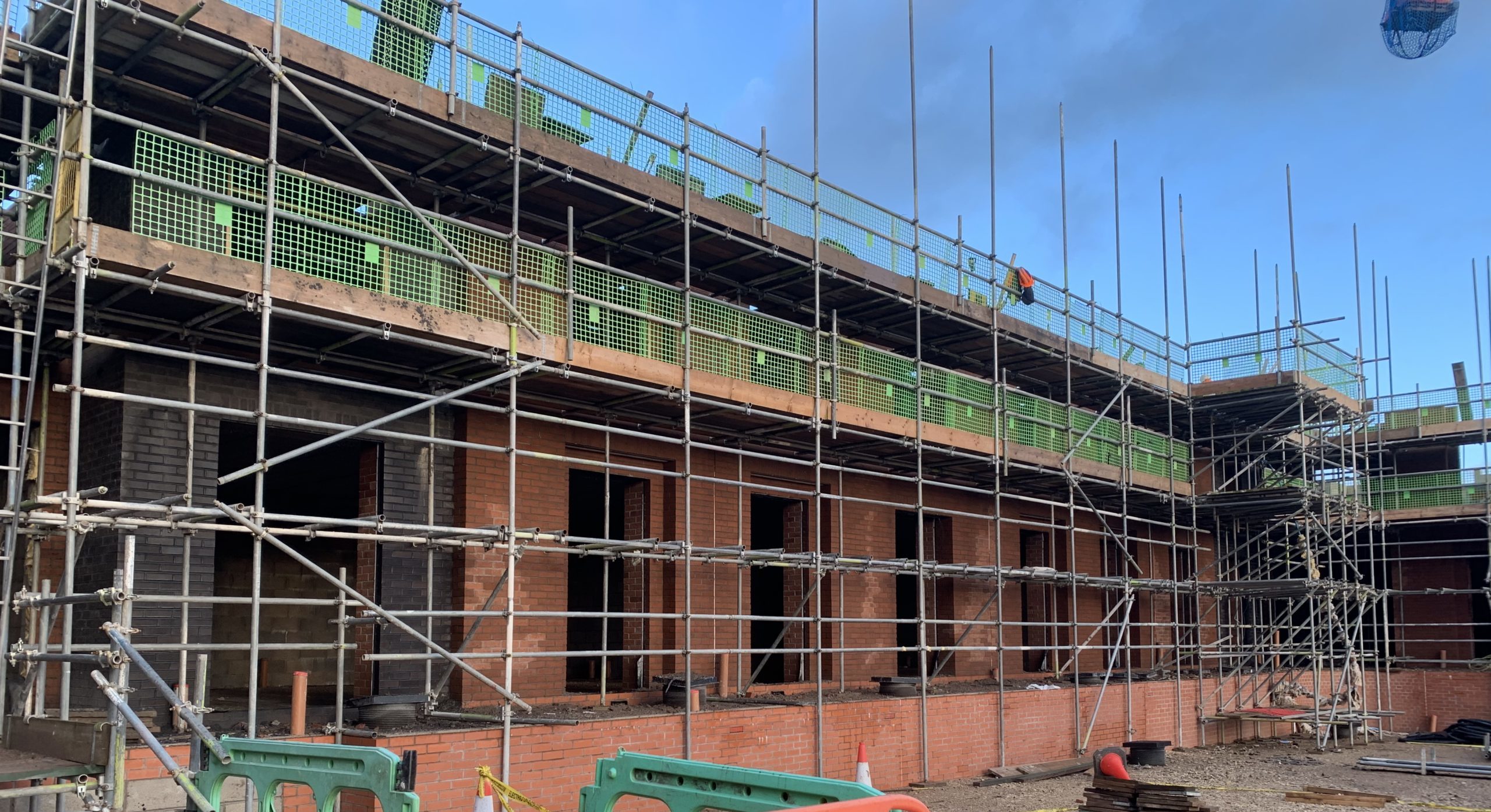 The Gate, Waterside Village, Loughborough, is taking shape…
It is exciting to see The Gate, Waterside Village, Loughborough, fully into its construction schedule. Phase 1 of Waterside Village saw restoration of The Mill, a former Victorian hosiery mill, Phase 2 sees the construction of The Gate and The Wharf; two new build apartment blocks that have been designed to harmonise with the historic mill, yet have their own modern identities.
Having spent a couple of years on this project in the designing and planning stages, it is fantastic to see it being built. The industrial look of yesteryear proved immensely popular with purchasers of The Mill's converted apartments, so it was decided to replicate the feeling in this new build by including exposed internal red brick work and detailing.
Overall completion is due early 2022 and we look forward to watching its progress; if you are ever nearby, do drive by and have a peek. When all phases are complete, 'Waterside Village' will be a glorious gateway hub into Loughborough inspirationally transforming that end of the town.
By HSSP Architects