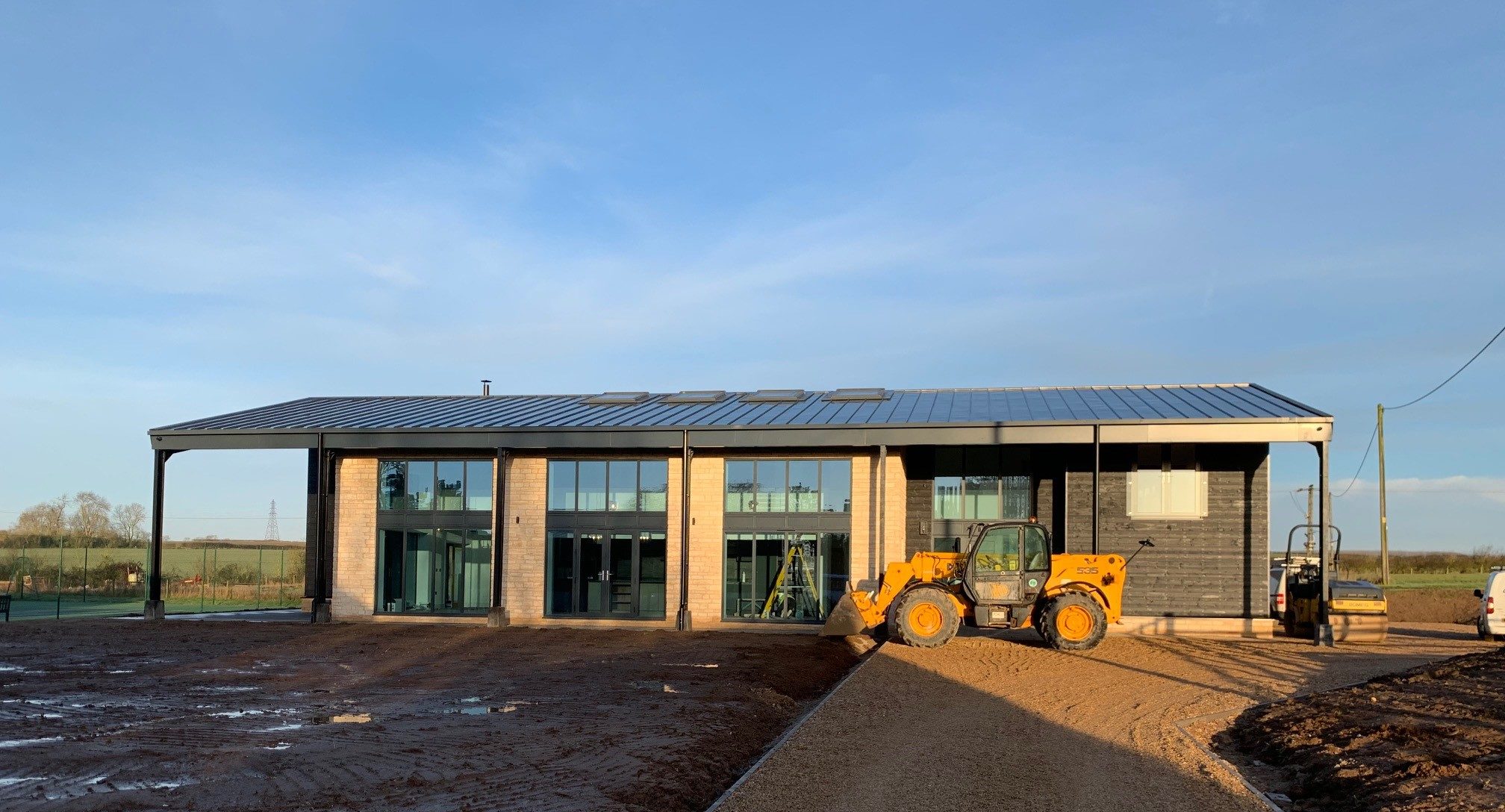 Glorious HSSP designed barn conversion nears completion
A former agricultural hay barn has been converted into a splendid private residence through utilising Class Q of Permitted Development Rights. The transformation saw the steel portal frame of the open framed barn being retained and repaired, and a stunning 5 bedroom, each with en-suite, family home created within.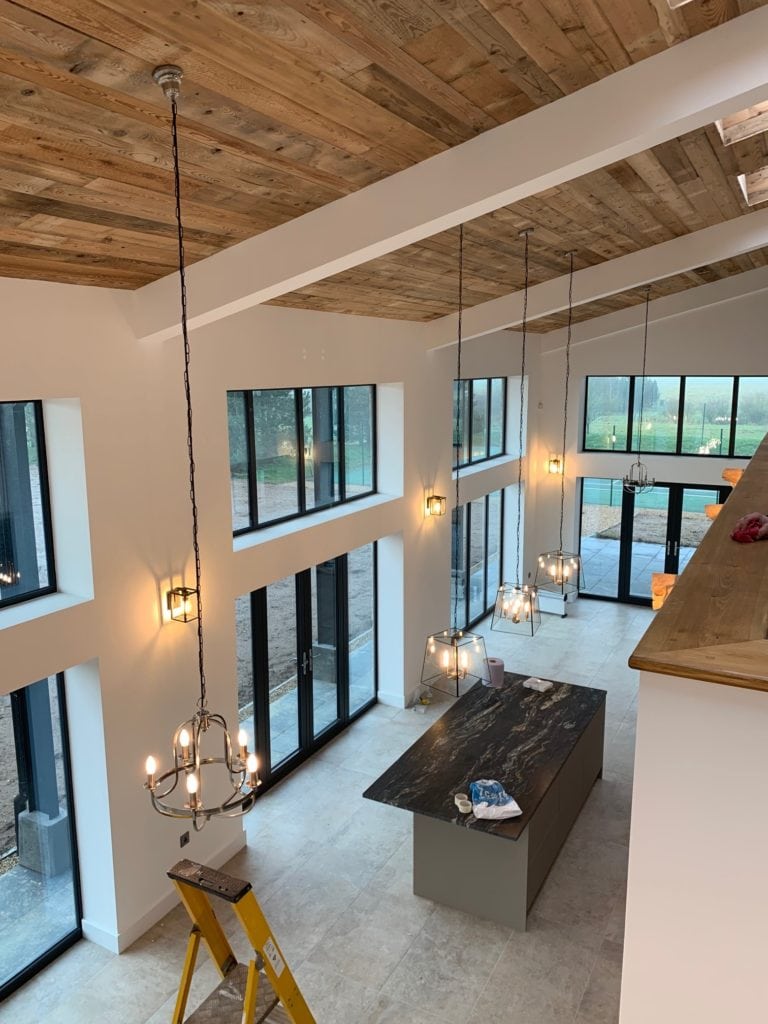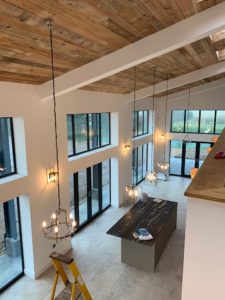 The exterior has been designed to reflect a rural building and benefits from cladding of Clipsham stone and black treated timber. A combination that it not only striking, but as the stone is native to Rutland, it reflects the local palette and also means lower embodied carbon in bringing it to site.
The ecological benefits of the property do not stop there. An air source heat pump has been included which produces less carbon dioxide than a conventional gas heating system. This powers the radiant heat producing underfloor heating that has been incorporated making users 'feel' warm at lower temperatures. The timber cladding and timber ceiling were selected for their sustainable renewable properties, with aluminium windows and a zinc metal standing seem curved out roof selected for their recyclable properties and circular lifespan qualities. All these energy efficient elements have a positive environmental impact.
The barn is in a delightful setting on the outskirts of a rural area, with a 270° panorama of the open countryside. This can be enjoyed to its full advantage through the full height glazing that drenches the internal of the property in daylight. With safe working practices in place, construction of this project carried on through lockdown, and we are very pleased to see it is nearing completion.
By HSSP Architects