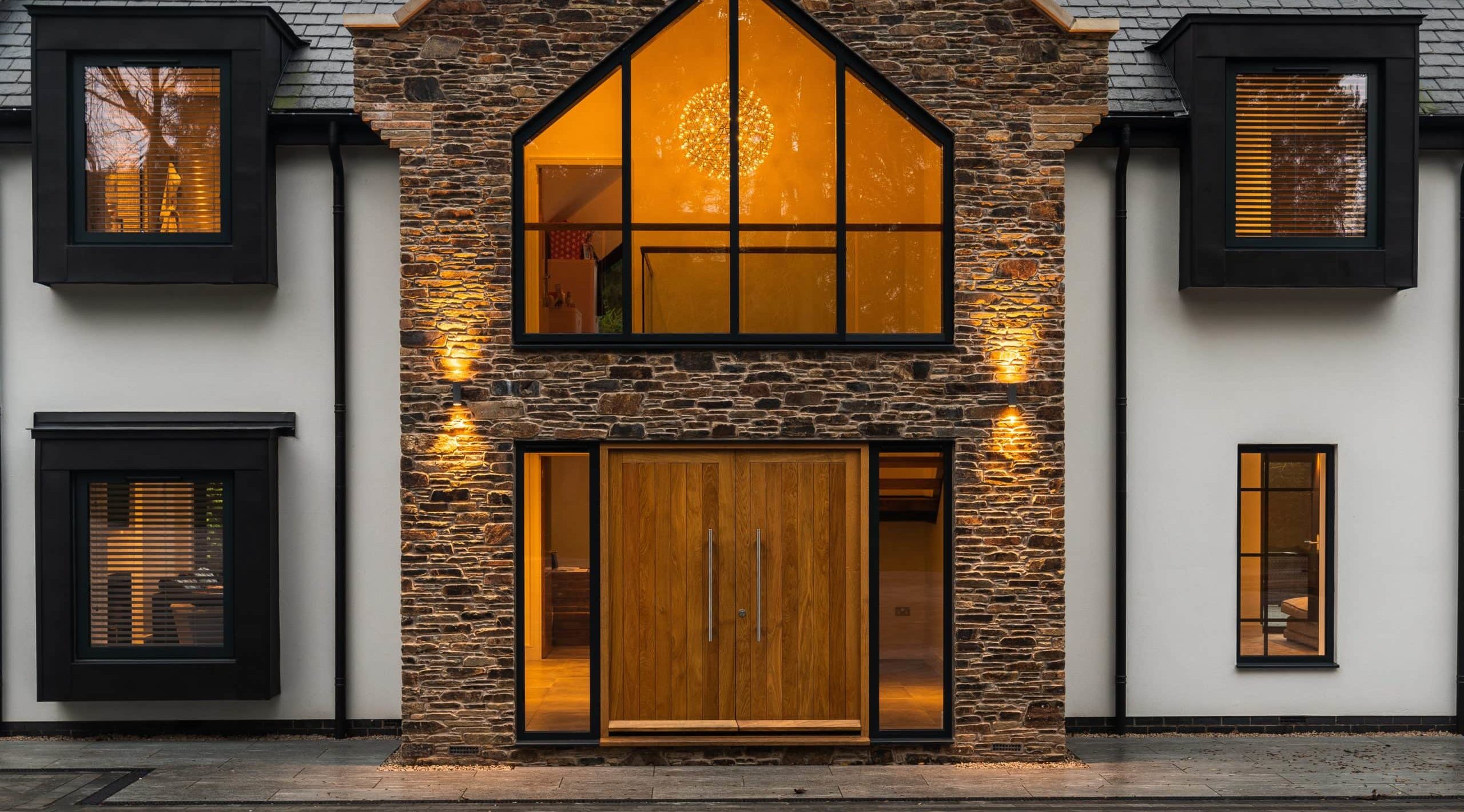 Your front door is the portal to your home oasis
A front door is usually the first focal point to a property and creates illusions of what lies behind. We at HSSP believe visual impact is key to excellent architectural design and every home is worthy of the right front door that matches not only the styling of the home, but the people who reside within.
How do you want your home to be perceived? Contemporary, traditional, spectacular, opulent, dramatic, mysterious, discreet? What suits your personality?
Will a single door be right or would a double door create additional wow factor? How about a single door with glazed side lights to create a grander entrance?
Is natural light sought to flow into the hallway through glazed panels, or is a solid door the preference? Would you like a wood door, prefer composite or striking bronze clad wooden? What will be the shape… square, arch or round topped?
There are so many options to choose from and that is before you have chosen its finish and the ironmongery colour scheme. Will you have a bold colourway or go for muted hues?
Then finally, does one have a number and a letter box on the door or next to it? Take number 10 Downing Street – the most famous numbered door in the UK. This huge solid wooden door is imposing and traditional yet maintains a stylish enigma with its sheer black gloss. One of our clients, Flowers by Stephanie, won a competition in 2019 to provide a Christmas wreath for that very door.
When we design your new property, we pay just as much attention to the aesthetics of the front door as we do the rest of the dwelling. Talk to us about designing your dream home and having the perfect front door to open onto your own oasis.
By HSSP Architects