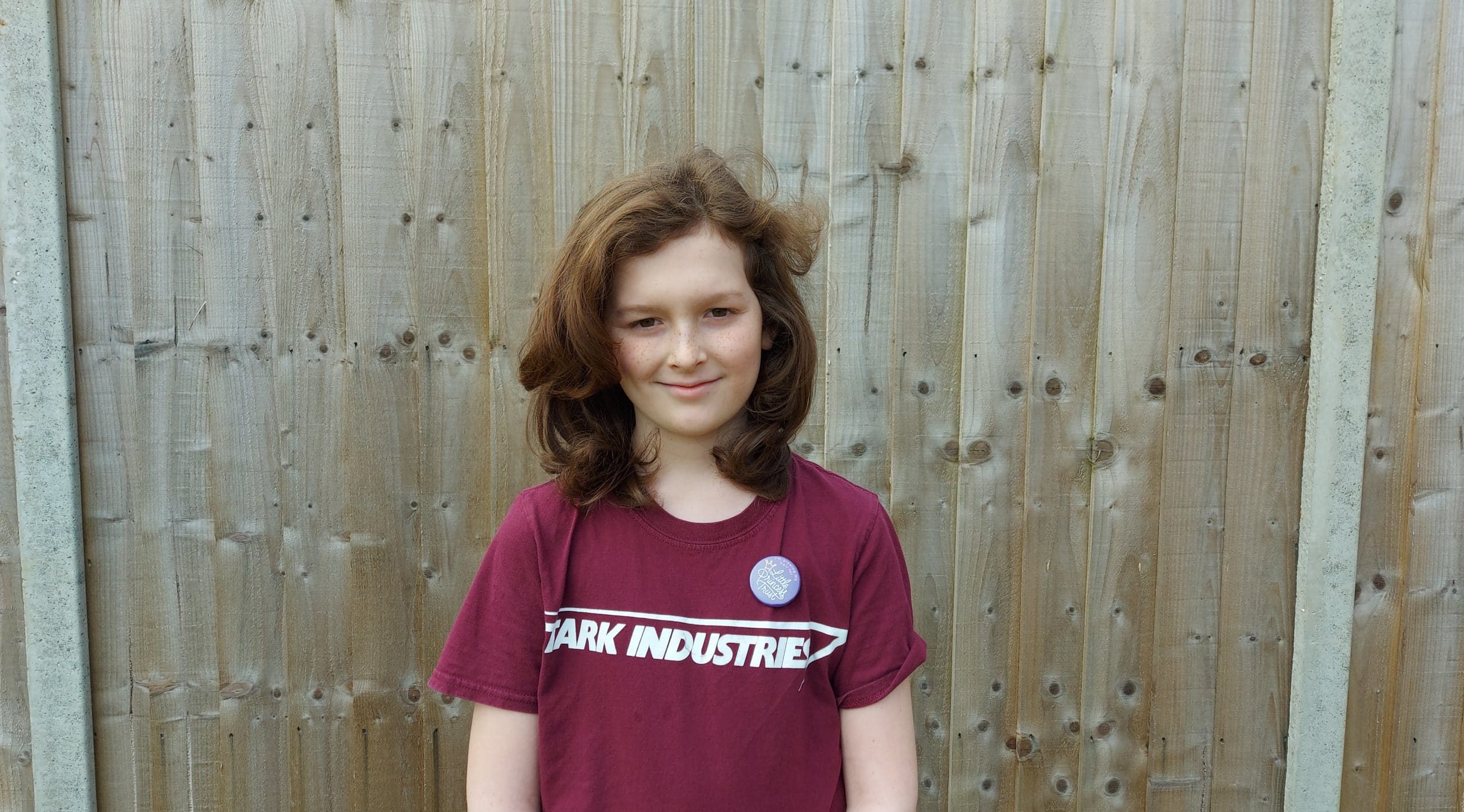 Junior HSSP team member is braving head shave for charity
The HSSP Christmas 2019 weekend away was the time the team met a very special young man; Isaac. His dad Robert, is one of our Architectural Technologists, and the whole family joined in the HSSP celebrations. Isaac is delightful company, very considerate, a good conversationalist and the amazing thing is he was only 9 years old at the time! He told us then he was growing his hair for charity.
Fast forward just over 12 months and wow – Isaac is now sporting a stunning head of long hair and he is still determined to donate it to The Little Princess Trust.
Isaac's mum, Jane, has previously grown her hair and donated it to the charity. The Little Princess Trust was founded in 2006 and is dedicated to providing real hair wigs for children and young people having experienced first-hand the positive impact a wig can have on a poorly child who loses their hair.
Hair may seem insignificant to some, but it can define people's personality and their very being. It is horrible to find a large amount of hair in the sink and feel 'you' slipping away.
After chatting to his mum, who is growing her hair again for the charity, Isaac decided he wanted to grow his hair for the Little Princess Trust too. He has decided that he will brave the chop around his birthday in early March 2021 with his dad on hand with the clippers.
Isaac is such a lovely young man, who has inspired us all with his thoughtfulness and generosity, and we are thrilled to be able to support him with his fund raising efforts. If you would like to read Isaac's story in his own words about why he is doing this and to donate too, please visit Isaac's fund raising page https://www.justgiving.com/fundraising/isaac-going-bald?utm_source=Sharethis&utm_medium=fundraising&utm_content=isaac-going-bald&utm_campaign=pfp-email&utm_term=b5edb6bc6f4f438bb8e27e72941bec69
By HSSP Architects