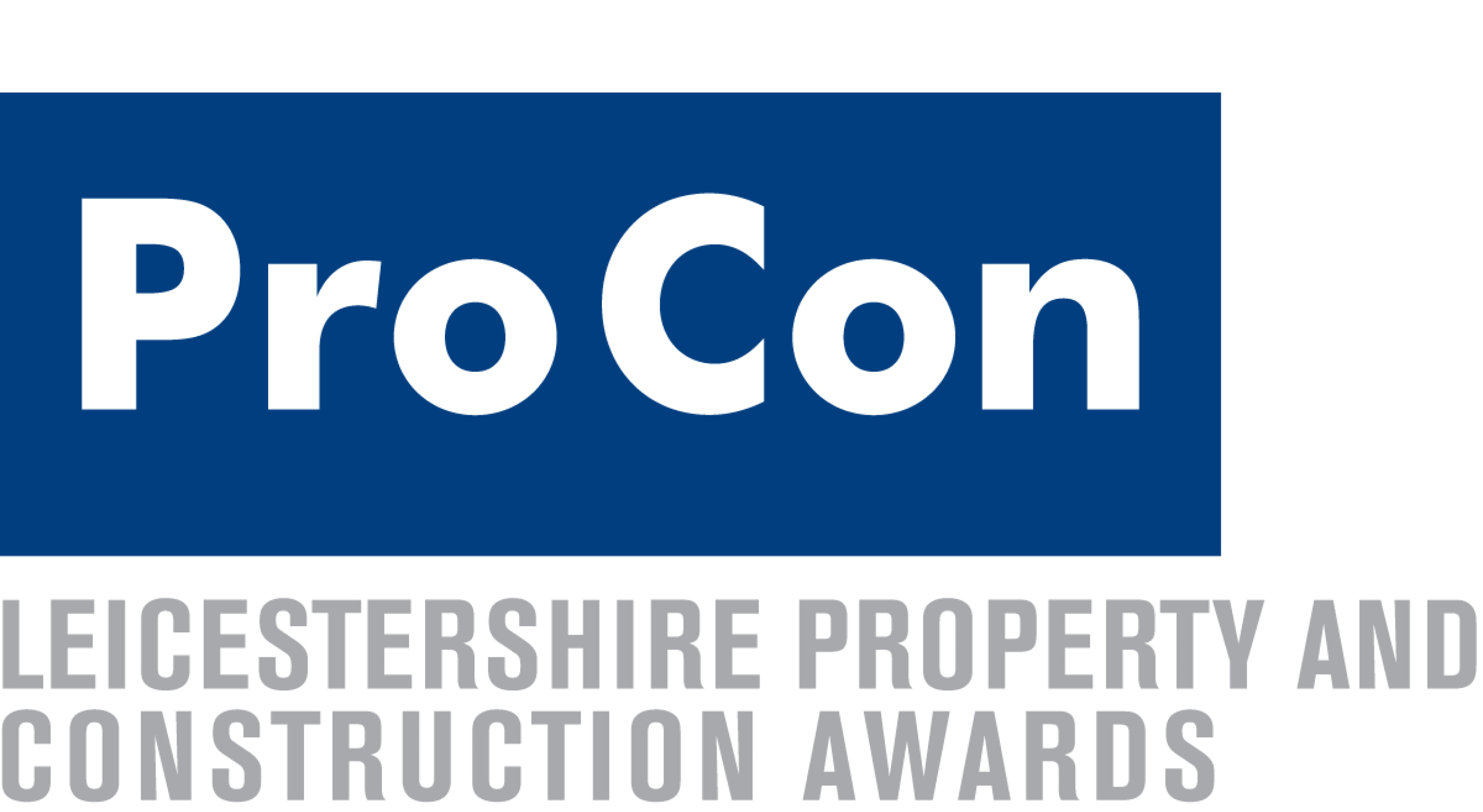 HSSP achieves a hat trick as finalists for 3 ProCon Awards
HSSP Architects are elated to complete a hat trick and be announced as finalists for 3 prestigious ProCon Leicestershire Awards 2020-21. HSSP's inspired designs and innovative approach continues to be recognised with the practice's work being applauded for two projects covering 3 categories.
The Mill, Waterside Village, Loughborough, has been recognised for the 'Regeneration Project Award' and 'Large Residential Award' categories.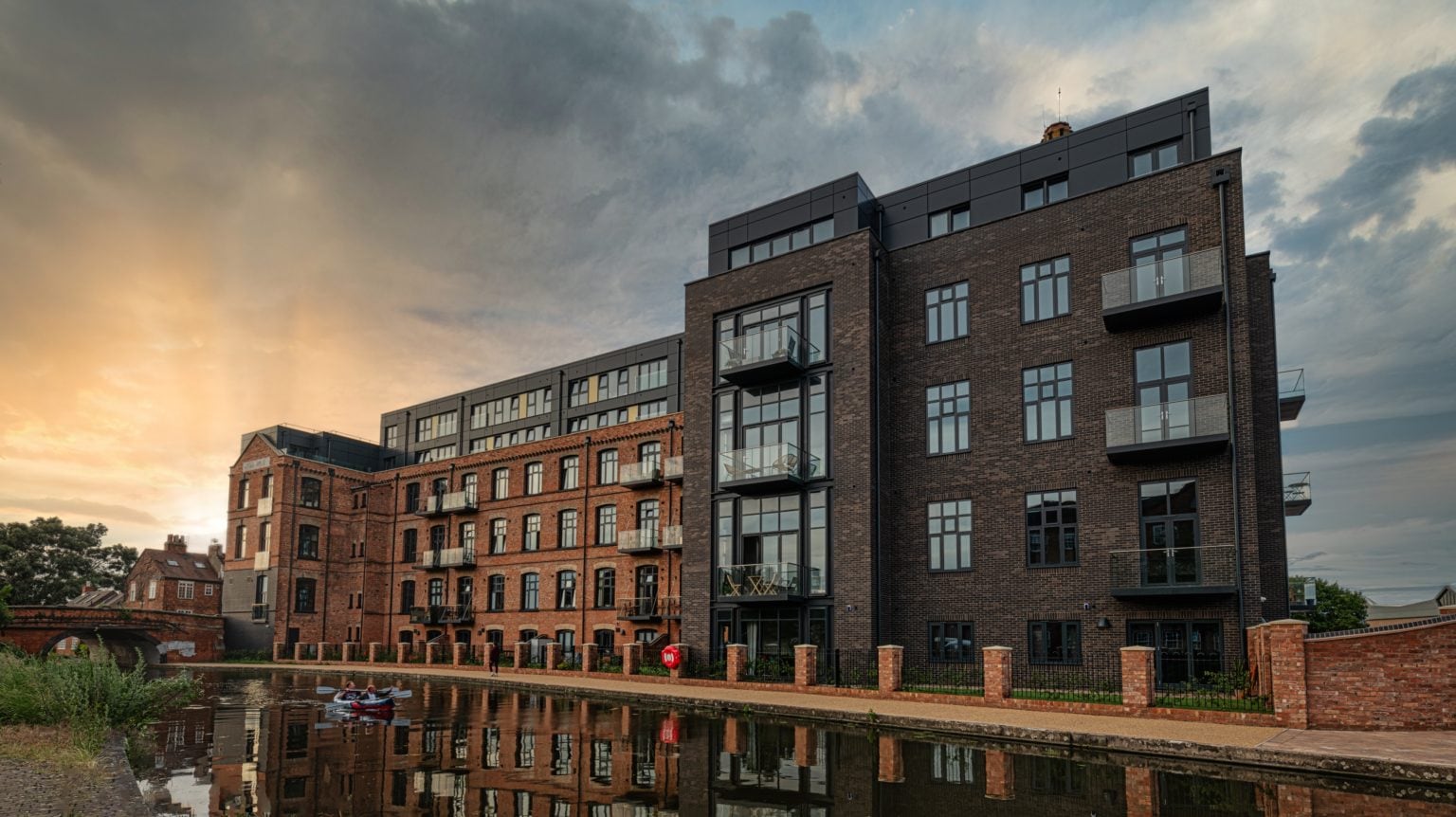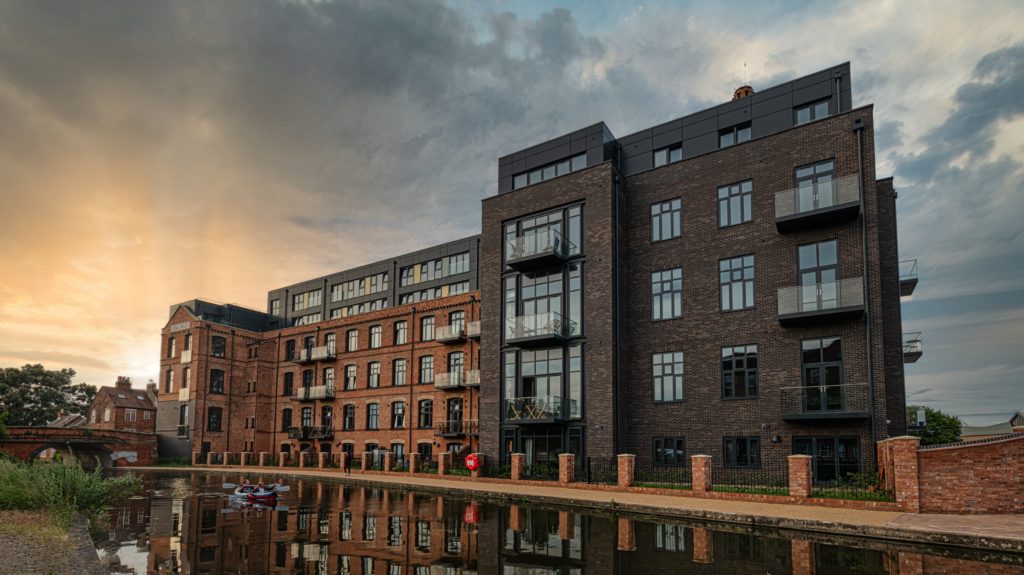 The Mill, a former Victorian hosiery mill built in 1889 that once supplied to the royal family, has been stylishly redeveloped into 76 luxury apartments as part of a dynamic waterside village development that sees it becoming a gateway hub into Loughborough, fusing the area with the town centre, as well as facilitating neighbourly business expansion and being a catalyst for regeneration.
Beautiful original materials and details, including the iconic chimney that dominates the landscape, have been retained and restored as a nod to the mill's yesteryear. These have been complemented with stunning modern features that impeccably fuse the historic elements to the new. It truly is a unique development for living, working and playing in and offers a charming, community spirited, healthy way of life. Demand for the dwellings was understandably high, with all of the apartments going to the sales market being sold off plan and before completion, which is testament to this very special lifestyle.
Another of our stunning projects, Bull in the Oak, is a finalist for the 'Medium Residential Award' category.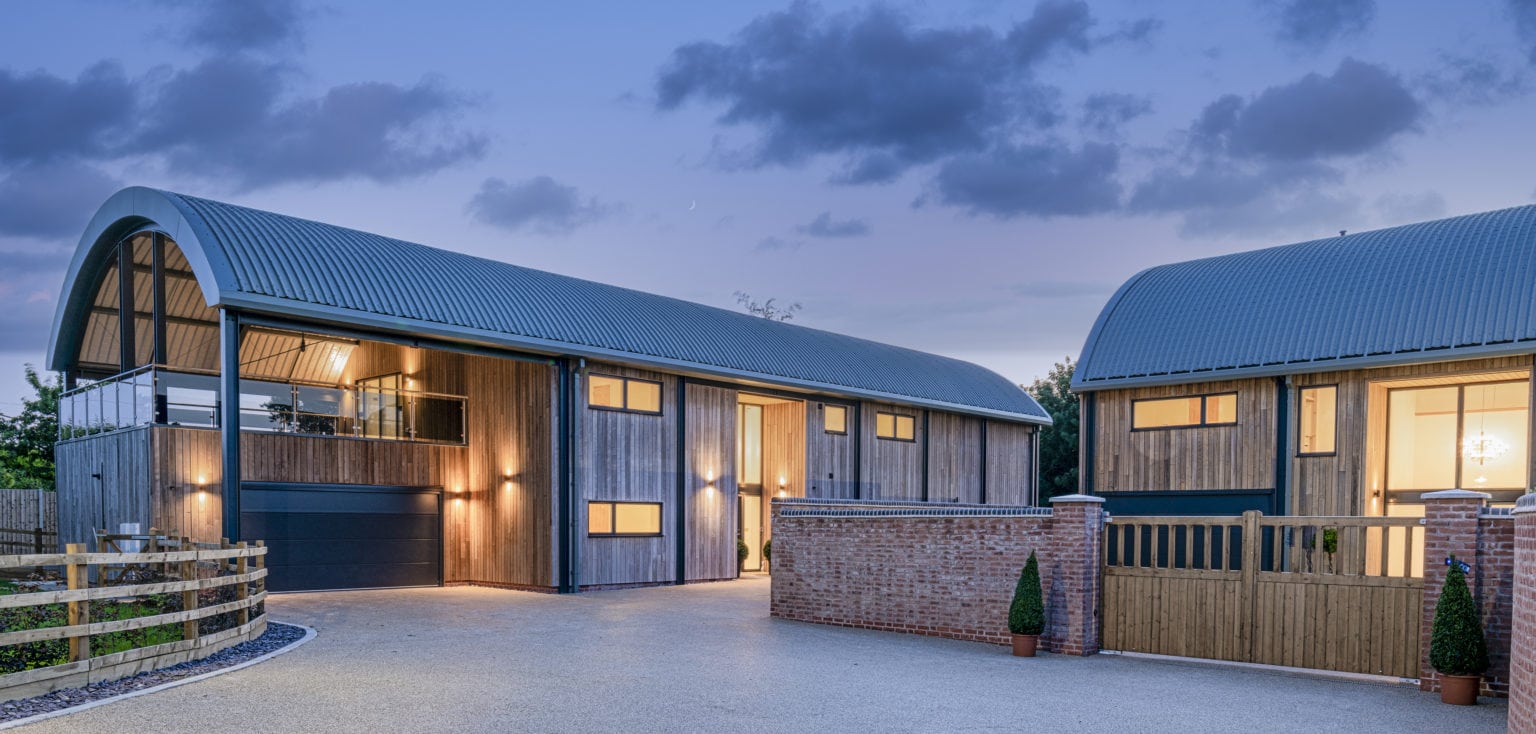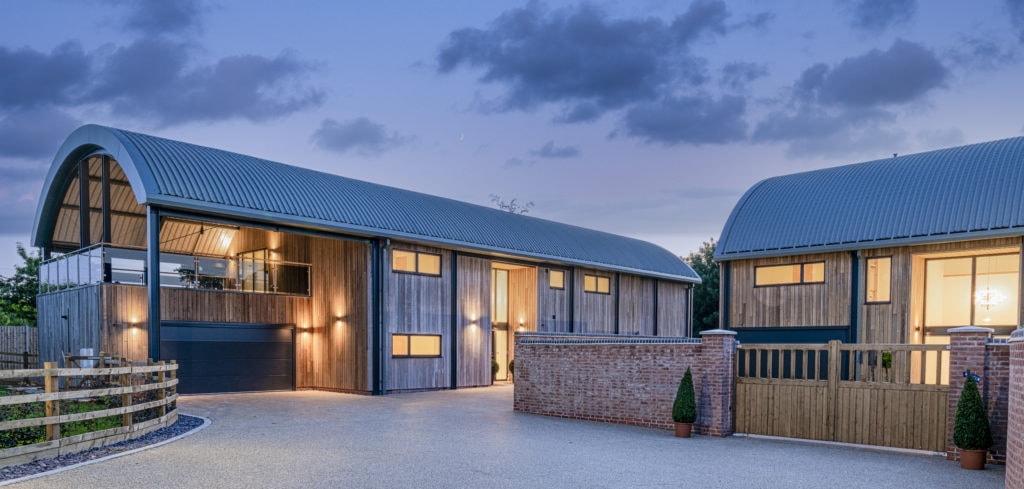 This exquisite development of five luxury dwellings emulates the form and appearance of a classic farmstead with Dutch barns and traditional brick buildings arranged in a south facing courtyard formation. It fully ingratiates itself into its beautiful surroundings, and in turn, was the catalyst to enable the working farm to be relocated and be viable to continue farming.
Ingenious innovative thinking and inspired architectural design was key to bringing the project to fruition and making development possible in the rural countryside. This is a group of buildings have become more than the sum of their parts; a cohesive set that work together to create a sense of place and occasion, and also complement the original farm house and outbuildings.
The ProCon Leicestershire Awards evening is the county's largest celebration of the built environment, and is a sell-out event showcasing the industry's achievements. The winners will be announced on 11 November 2021.
By HSSP Architects