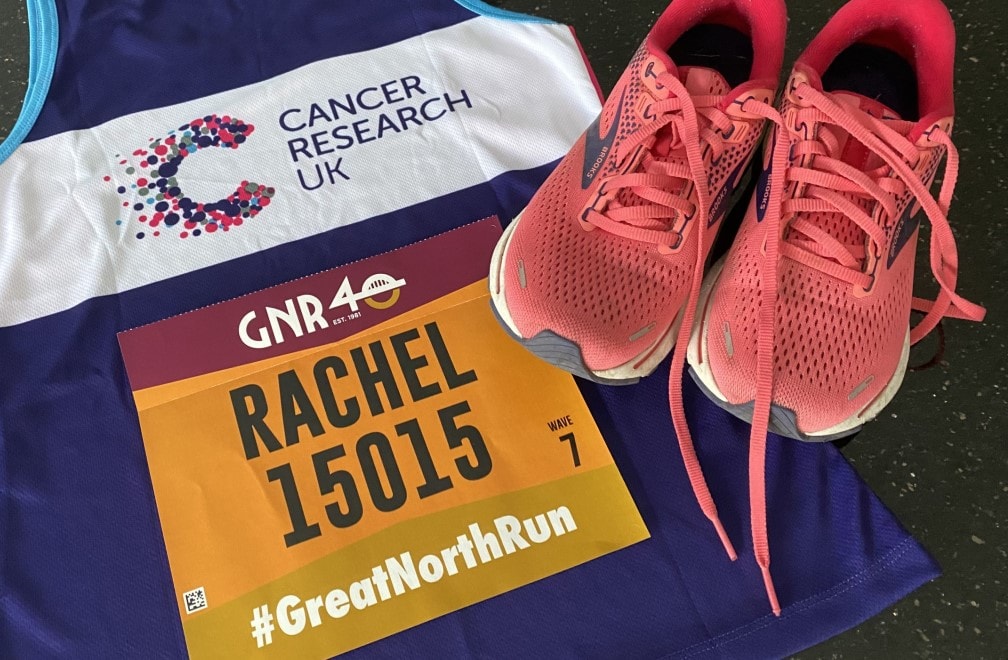 The Great North Run is next for Rachel from HSSP
Rachel, our social media champion, has a love of running which sees her donning her running shoes 3 or 4 times a week and pounding the pavements. She not only clocks up impressive miles but runs at a pace too.
She has a competitive streak and wants to beat her personal best by completing The Great North Run this year in under 2 hours. The first time she did it a couple of years ago, she clocked in at 2 hours, 45 seconds and is itching to drop the seconds!
The event will be the 40th Great North Run and certainly a reason for celebrating with covid suspending last year's race and having an impact on this year's. The start times will be staggered over several hours, and the start and finish lines will now be in Newcastle and take in a lap of the city centre on the return leg.
This will be Rachel's fourth half marathon – she does love a good 13.1 miles! She took up running once her daughter's had grown up sufficiently and says "anyone who can, can get out there!"
Rachel is running with her friend Lisa, who is her regular running buddy and they are raising money for Cancer Research UK. A charity very dear to their hearts personally and through family members; nearly everyone knows someone with cancer, or who has been affected by cancer, so they are looking to help make a difference.
If you would like to cheer Rachel on and support her fund raising efforts, head over to her giving page https://fundraise.cancerresearchuk.org/page/rachels-giving-page-2709
By HSSP Architects