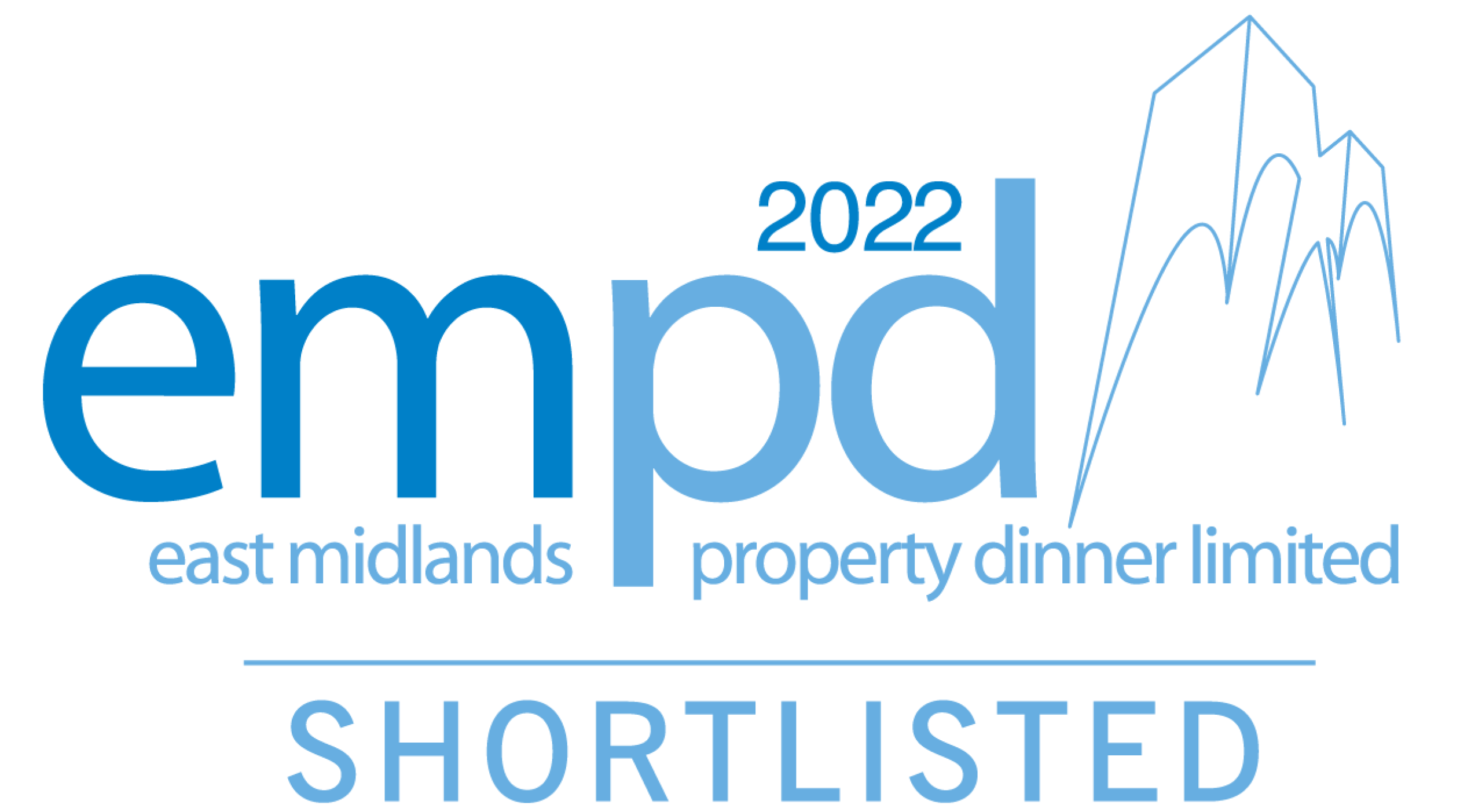 HSSP behind shortlisting for 2 East Midlands Property Dinner Awards
HSSP Architects are delighted to be behind two entries that have been shortlisted by the East Midlands Property Dinner Awards 2022. Celebrating the very best of the region's property sector, these awards recognise skills, innovation, quality and enterprise from the past 12 months.
The Gate, Waterside Village, Loughborough, is a finalist for 'Design Excellence Award' for HSSP Architects and developer Solus Homes.
The Gate is a stunning building both inside and out that's had thought and attention to detail poured into it. The design intention for a vibrant waterside development with The Gate taking inspiration from its historic 'sister building', The Mill, yet having its own modern identity, has created a visual feast.
A wonderful blend of contrasting red and black bricks have been strategically combined bringing eye catching textural appeal, with alternating staggered brick detailing creating a modern twist. The glorious sweeping curve sits harmoniously with the landscape.
The industrial look of yesteryear was replicated with the inclusion of exposed internal red brick work and detailing, high ceilings, large windows and metal columns, which have been complemented with stunning contemporary high end features to impeccably unite elements of the past with modern fundamentals.
Striking shared home working, socialising and eating areas, and superb private leisure facilities including a fully equipped gymnasium and private swimming pool create a luxurious ambience.
Solus Homes' contribution to the urban built environment following the success of The Mill and The Gate at Waterside Village, has been recognised with their shortlisting as 'Residential Developer of the Year'.
Waterside Village is not only a stunning development, but is a forward thinking gateway hub into Loughborough which has inspirationally transformed this end of the town. It has joined the waterside area and railway station with the town centre, whilst facilitating neighbouring business expansion. It has reenergised the area and been a catalyst for change; the benefits to the local community are immeasurable and are a huge boost to the local economy.
Solus Homes are always thinking ahead of the market to create highly desirable housing and apartment developments which are sold off plan long before they are completed.
The innovative designs and creative solutions are bespoke to each project and it is testament to the quality of HSSP and Solus Homes' work that they have been recognised by these prestigious awards for their projects and their success.
The winners will be announced at the gala dinner on 8 September 2022 at the De Vere East Midlands Conference Centre. Best of luck to all of the finalists.
By HSSP Architects