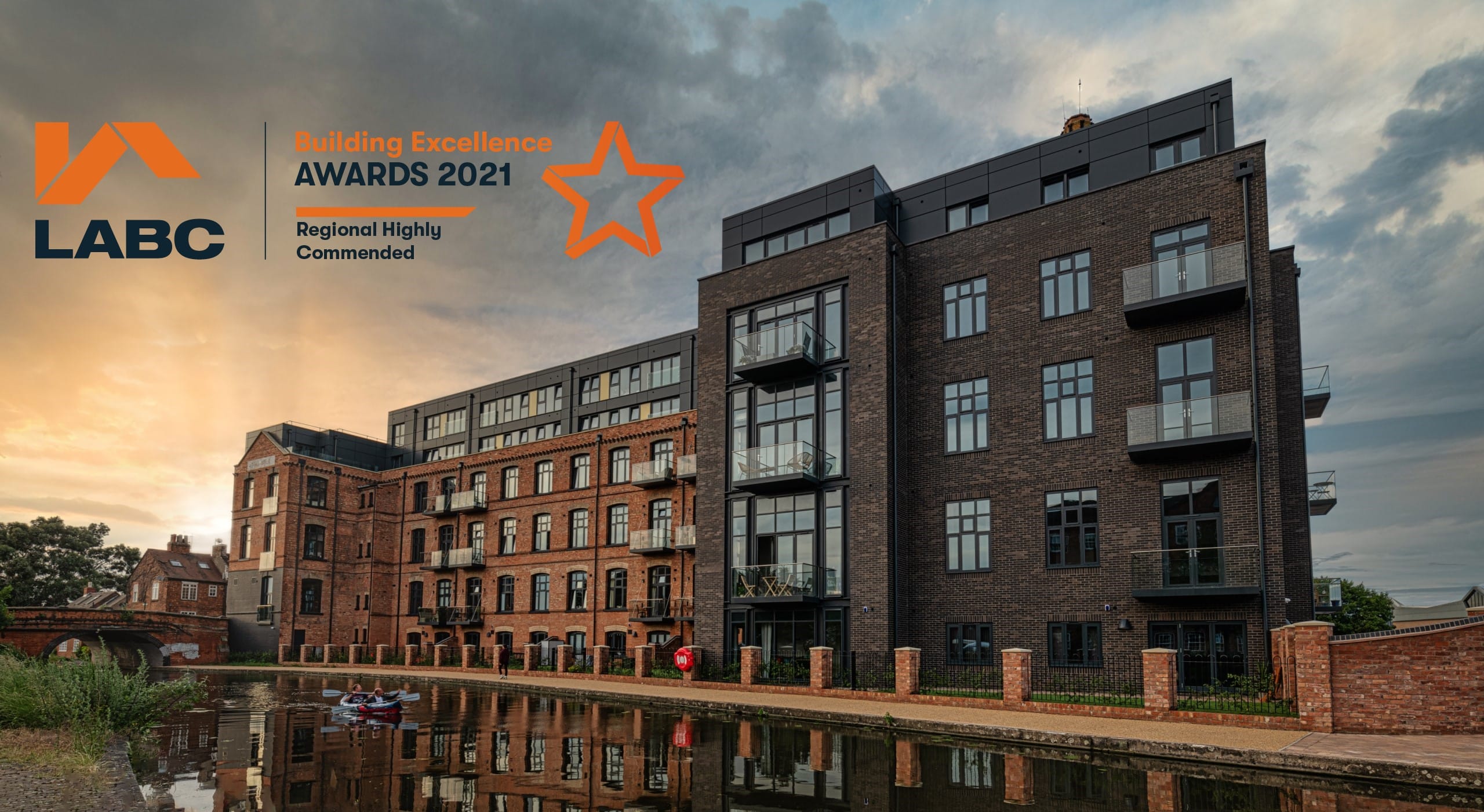 HSSP celebrate winning a Highly Commended LABC Regional Award 2021
HSSP Architects are celebrating winning a Highly Commended Award at the LABC East Midlands Regional Building Excellence Awards 2021. Their project, The Mill, fought off stiff competition in the 'Best High Volume New Housing Development' category to secure their accolade.
The LABC Awards are the largest business to business awards in the building control sector and recognise quality in all types of building projects within the construction industry. Our client, Solus Homes, who instigated the project are equally thrilled our mutual achievements have been recognised.
Built in 1889, The Mill, once a Victorian hosiery mill and latterly a scientific laboratory, has been stylishly redeveloped into 76 one and two bedroom luxury apartments as part of a dynamic waterside village development.
Beautiful original materials and details, including the iconic chimney that dominates the landscape, have been retained and restored as a nod to the mill's industrial heritage. These have been complemented with stunning designer modern features that impeccably fuse the historic elements to the new.
The project has been a catalyst for regeneration in the locality, becoming a gateway hub into Loughborough, fusing the area with the town centre, as well as facilitating neighbourly business expansion. It truly is a unique development for living, working and playing in.
By HSSP Architects