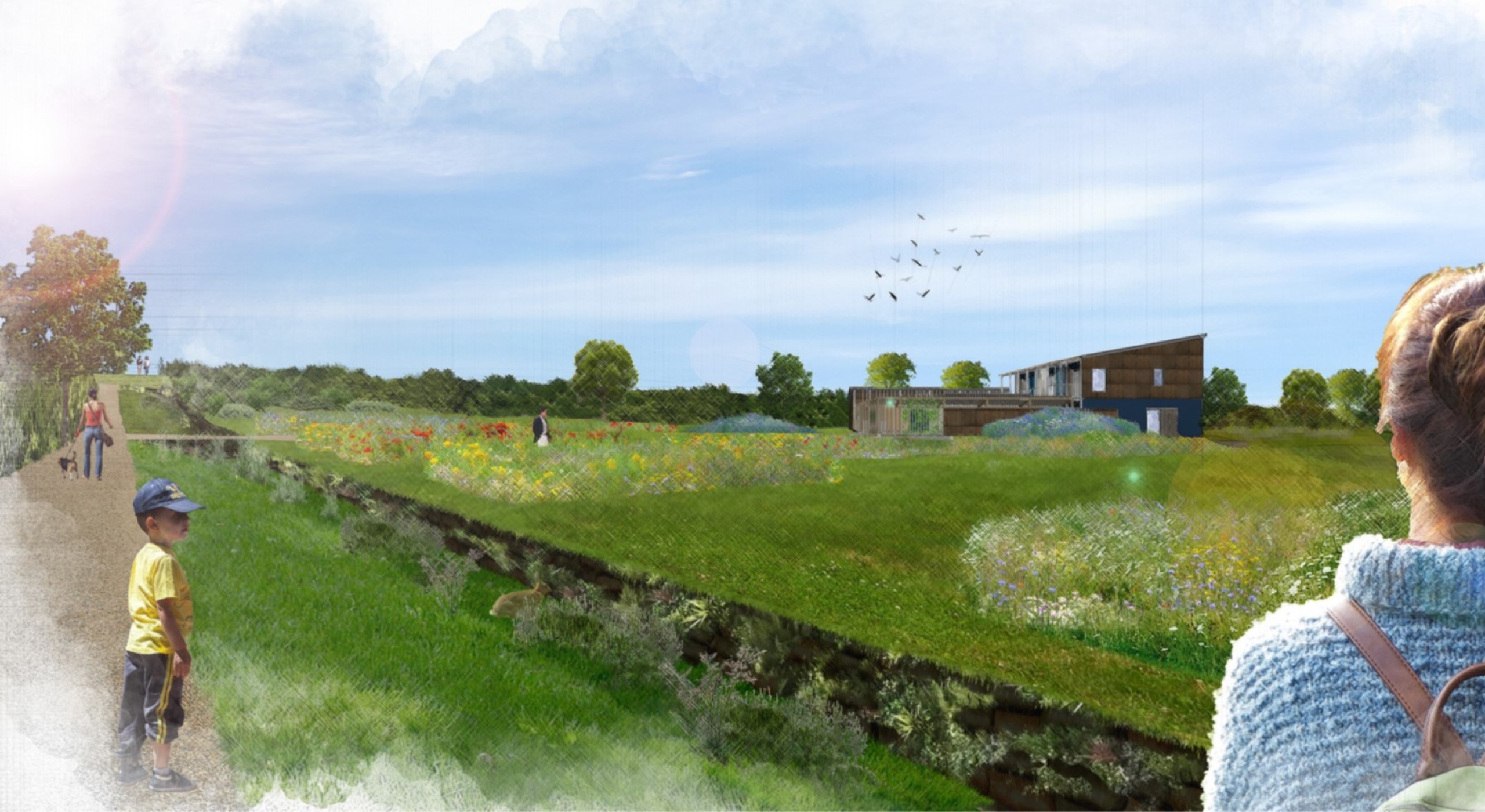 HSSP achieves planning approval for a new Passivhaus Plus dwelling
This project took will, long term thinking, respect for the environment and its improvement, and sheer determination to secure planning permission for this Passivhaus Plus standard new dwelling.
Lots of people are concerned about climate change and the destruction of our fragile ecological system and want to see action. The project is an amazing opportunity to not only bring a derelict piece of land back into use, but also bring forward thinking to Melton Borough and show how houses can be sustainably designed for the future.
The RIBA 2030 Target is what we were aiming for and through thoughtful design we have been able to achieve significantly lower operational energy use and embodied carbon compared to their targets, as well as drastically lowering CO2 usage compared to the average UK home.
To help resolve the climate and ecological emergency, humans and nature need to live side by side. One cannot build an isolated home in the countryside at whim, instead this application has had to go through the stringent regulations of Paragraph 80 (formerly 79) to prove its very being.
The new dwelling sits harmoniously within the landscape and the ecology of the site. Due to the sheer scale of the site, we have deemed that it will become a nature reserve rather than a bio diversified garden, as once natural species, flora and fauna have moved back in and developed, it will be a tranquil oasis for nature to really thrive.
The piece of land, now scrub land, was once an army camp adorned with Nissen huts. These are long since gone, but the footprint of the huts creates a grid which will be used within the project as a nod to the memory of the site's former usage.
This ground breaking project will be the first Passivhaus Plus detached single family house new build in not only Melton Mowbray and the East Midlands, but in the central region of the United Kingdom*.
Passivhaus is an excellent standard to attain, but this home will go even further and be Passivhaus Plus. This means it will have 25% less energy demands than a Passivhaus building and will incorporate an amount of renewable energy regeneration based on its footprint. This in real terms means it will produce more energy that it consumes over the course of the year – a fantastic achievement.
We are absolutely delighted it was voted unanimously for approval at the planning committee.
*Passive House Database as of 20/10/2021
By HSSP Architects