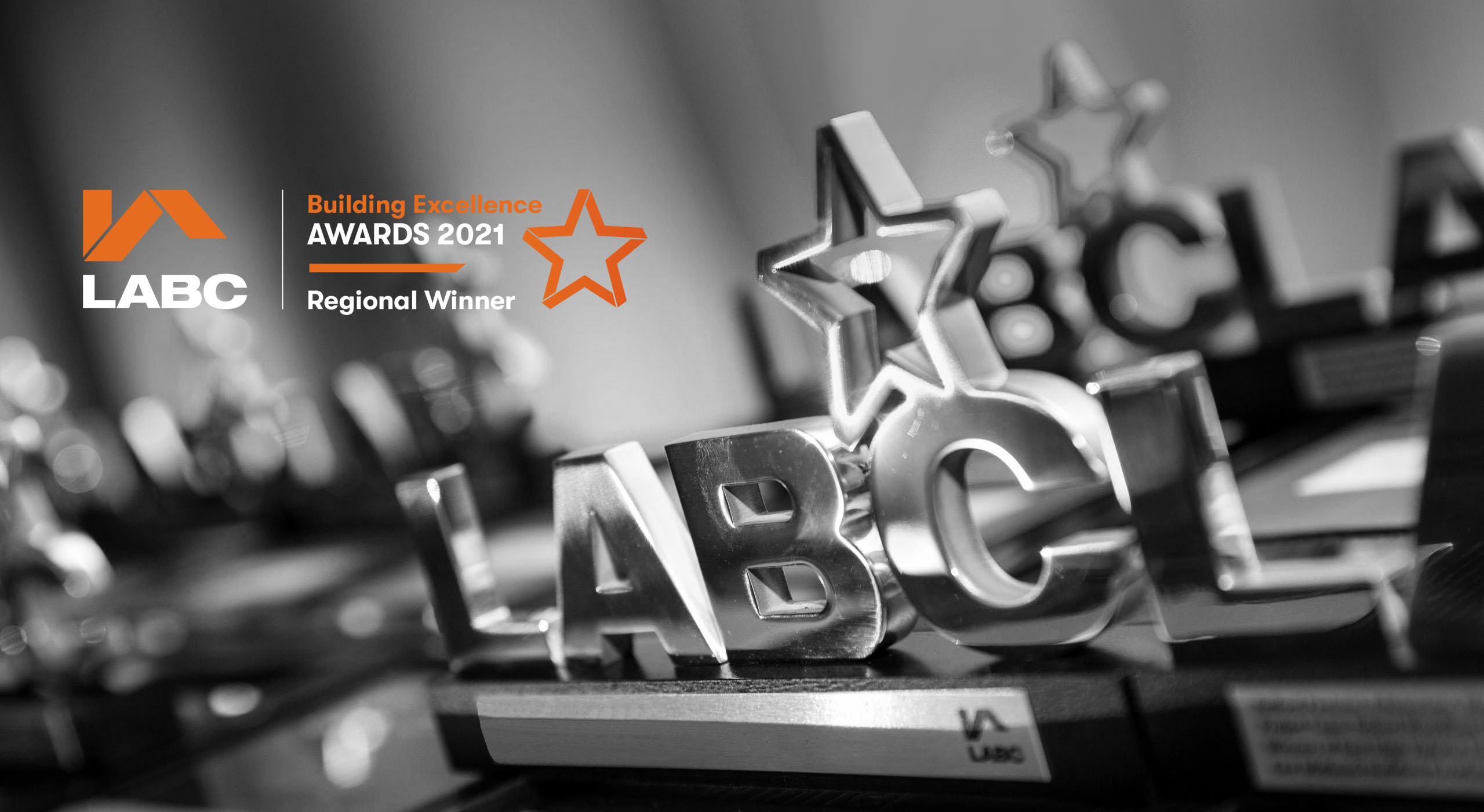 Ian Lowe wins an LABC East Midlands Regional Award
HSSP Architects are exceptionally proud that Ian Lowe has been announced as the winner of the 'Construction specialist of the year' category for the LABC East Midlands Regional Awards 2021.
Ian's fascination for construction started at 6 years old, when he was peering daily through the railings of a nearby building site. This resulted in the workmen befriending him and giving him and his dad a tour of the site.
Work experience shadowing an architectural technologist at 13 years old ignited his passion as he could see what influence a good designer can have on the environment; better quality buildings and environmental responsibility together bring better health. This driving ethos remains intensely with Ian today.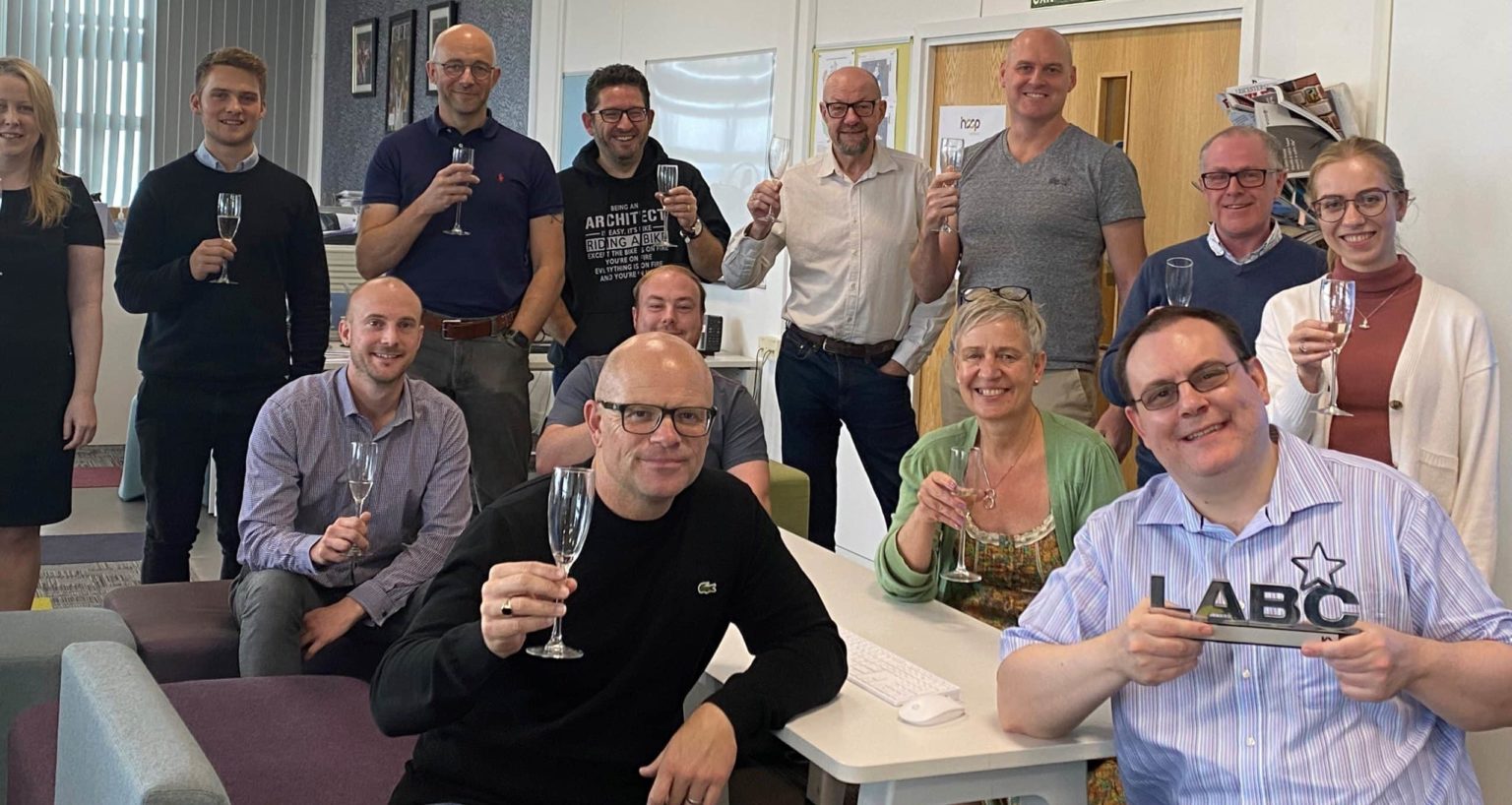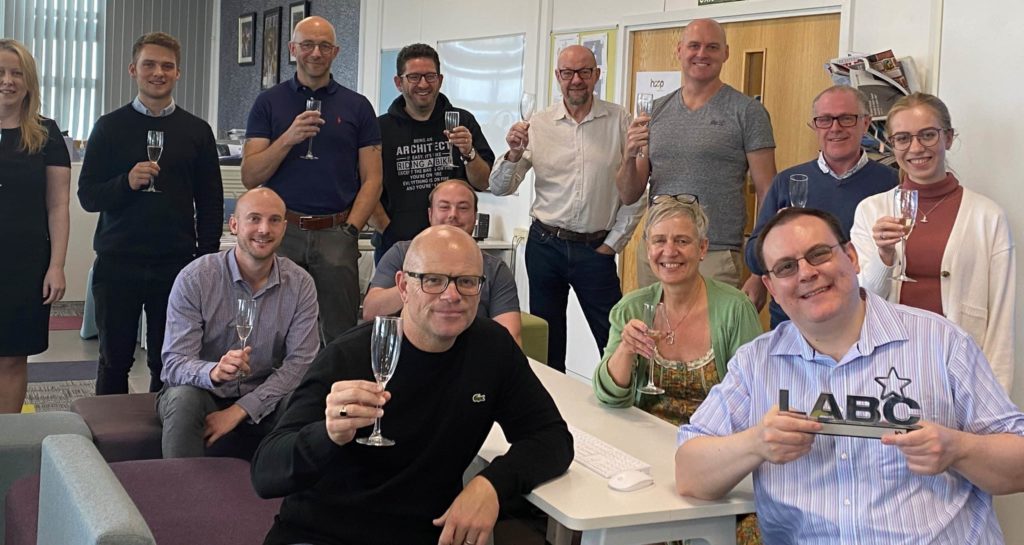 Whilst at De Montfort University for his Masters, Ian was awarded the highest mark for Construction Technology they had issued for over a decade, and he also scooped First in Class for Comprehensive Thesis, Professional Studies and Technology & Environment, and is the reason they invited him back to become an ad-hoc tutor.
Ian is a technically adept chartered architect and is persistently digesting new information to the benefit of his clients' and HSSP's projects. His view is its people and relationships that make buildings, not just bricks and mortar.
The team joined to congratulate Ian and raise a glass to his success. He is now a shortlisted finalist for the LABC Grand Finals which are being held on 28 January 2022 in London.
By HSSP Architects