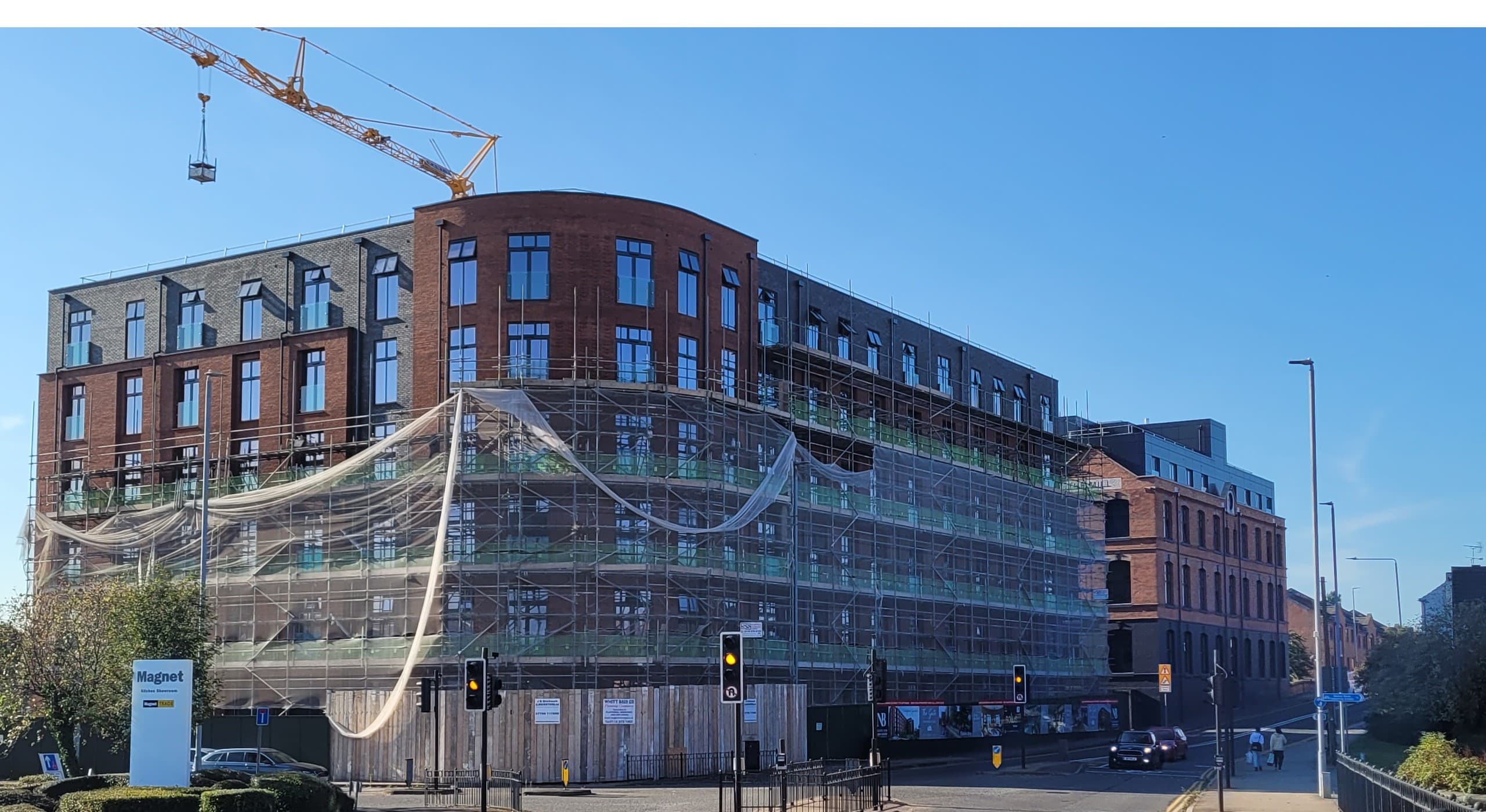 The great reveal starts at The Gate, Waterside Village
We recently saw the stunning show floor open at The Gate, Waterside Village, now 'the great reveal' is starting externally. The practically named scaffolding debris netting has been in situ for the build to protect the site, and now the time has come for it to be slowly peeled away, we start to get to see the building in all its glory.
The building's sweeping curve matches the sweep of the road into Falcon Street from Nottingham Road and sits harmoniously with the landscape, whilst the red and black bricks bring a feature to the top floor and tie in perfectly with the top floor of its historic sister 'The Mill' to form an exquisite skyline.
The Gate harmonises with and takes inspiration from The Mill, yet has its own modern identity. It is becoming ever more evident how their individual unique identities fuse together to bring Waterside Village together as one.
It is lovely to see the journey of the project from design to reality and we are very much looking forward to seeing the scaffolding dismantled in due course.
By HSSP Architects